Posted by Jack Daniels (Edited by Jay Dreadhead) on 23rd Jan 2020
As 2019 drew to a close, so too did another decade and what a decade it was as the evolution of vaping cannabis concentrates, extracts, and oils continued to progress. Not only have the flavor and effects of these oils reached an all-time high, but the methods and devices that we have used to dab or vape our terps have gone from darn near caveman techniques to space-age technology all in the past ten years.
There is no better example of the results of this rapid innovation than the all in one electronic portable dab rig. The all-in-one dab rig is – by our definition – a portable, wireless, battery-operated, water-diffused device that allows the user to "dab" their own wax or oil directly onto a self-heated surface. These devices are meant to emulate the full-scale dabbing experience but without the awkwardness of the torch or Kevlar cords when you are on the move. If you have been considering treating yourself or someone you love to one of these hot new pieces of hardware but are unsure of which one to buy, The Dab Lab has compiled a list of the Top 5 All in One Electronic Dab Rigs of 2019 which should help you decide.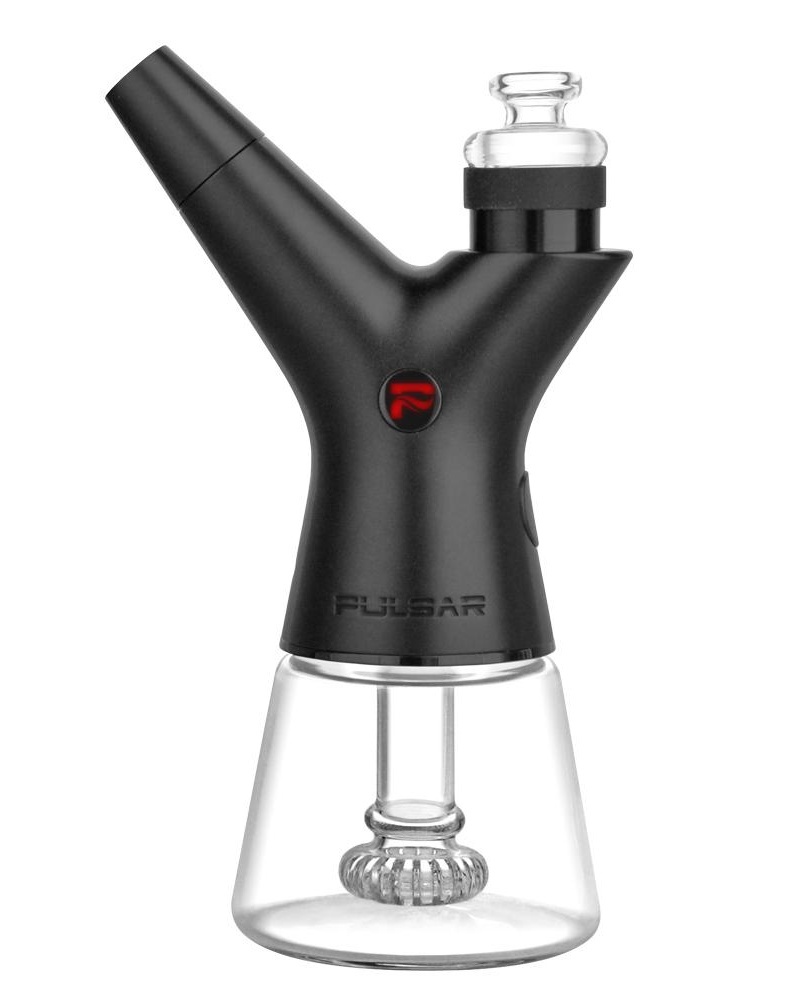 5. Pulsar RoK – As the newest entry into the competitive battle between Puffco and Focus V, the RoK from Pulsar offers an alternative, but not any new or innovative features. Its design is more reminiscent of a traditional dab rig or bubbler which some may find more aesthetically appealing, while others may knock for its added lack of discretion. We do like the showerhead perc and the impressive level of diffusion it creates in the borosilicate base, and it is more traditional to see that water chamber below the heating element, rather than above it as it is on competing models. The all-metal body above that glass chamber also feels well-crafted in the hand. Vapor flows directly from the water chamber into the mouthpiece, and into your lungs without ever crossing over electrical components or substandard enclosure materials. You can swap out the downstem for a variety of colors and different percolator options and that's definitely cool. With just 3 temperature settings, advanced users may find the RoK too simplistic, while those new to this form of consumption may appreciate the ease of use.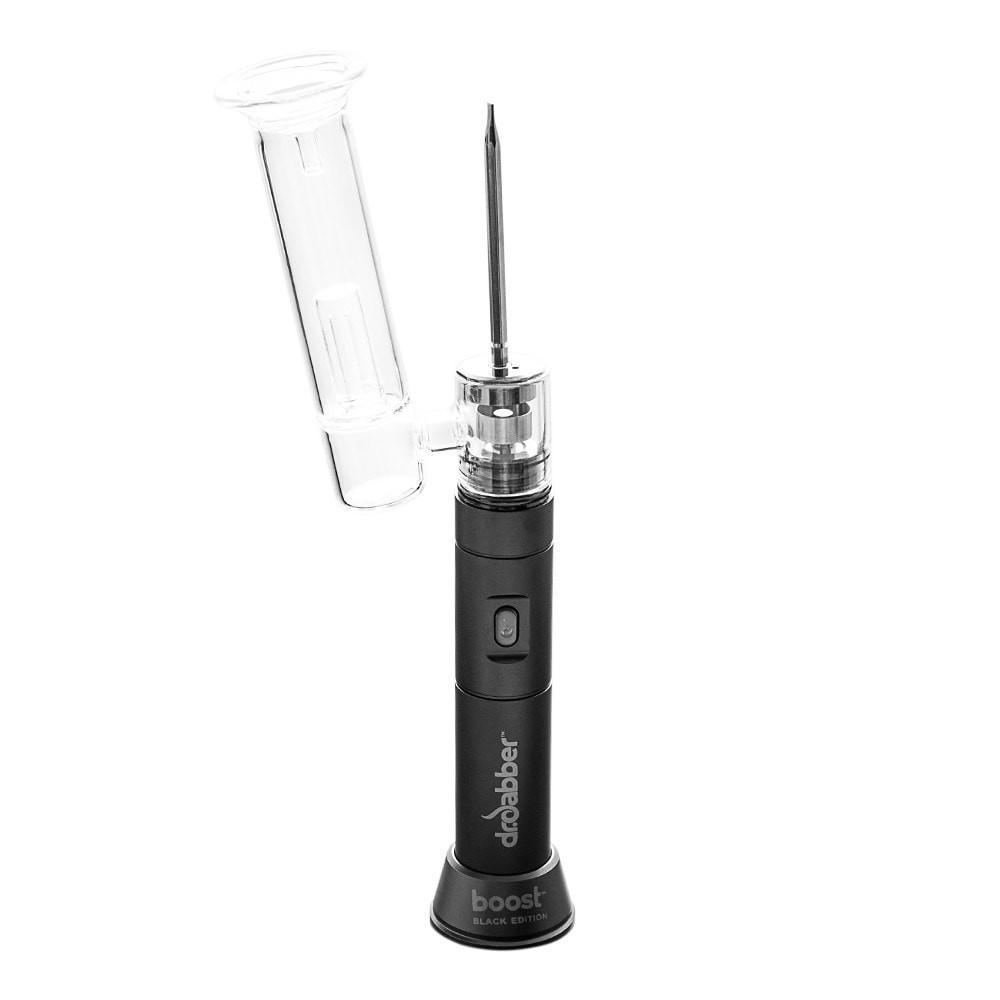 4. Dr. Dabber Boost – The Boost certainly gets some points for originality, as it was among the first mainstream designs to truly replicate the dabbing experience with a handheld, battery-powered, water-filtered device. Compared to today's more popular models like the Puffco Peak and the Focus V Carta, the Boost leaves a lot to be desired when it comes to user options, but that in itself can be an important point to consider. The Boost is so simple to use, even for those totally new to vaporizing waxes or oils. With a rapid heat up time of just 30 seconds, you can expect to get 40-50 full-flavored hits off a single charge of the lithium ion battery. Unlike most vape pens, the Boost uses no wicks or coils as a heating element, instead offering both titanium and quartz surfaces for ideal flavor and a thorough vaporization.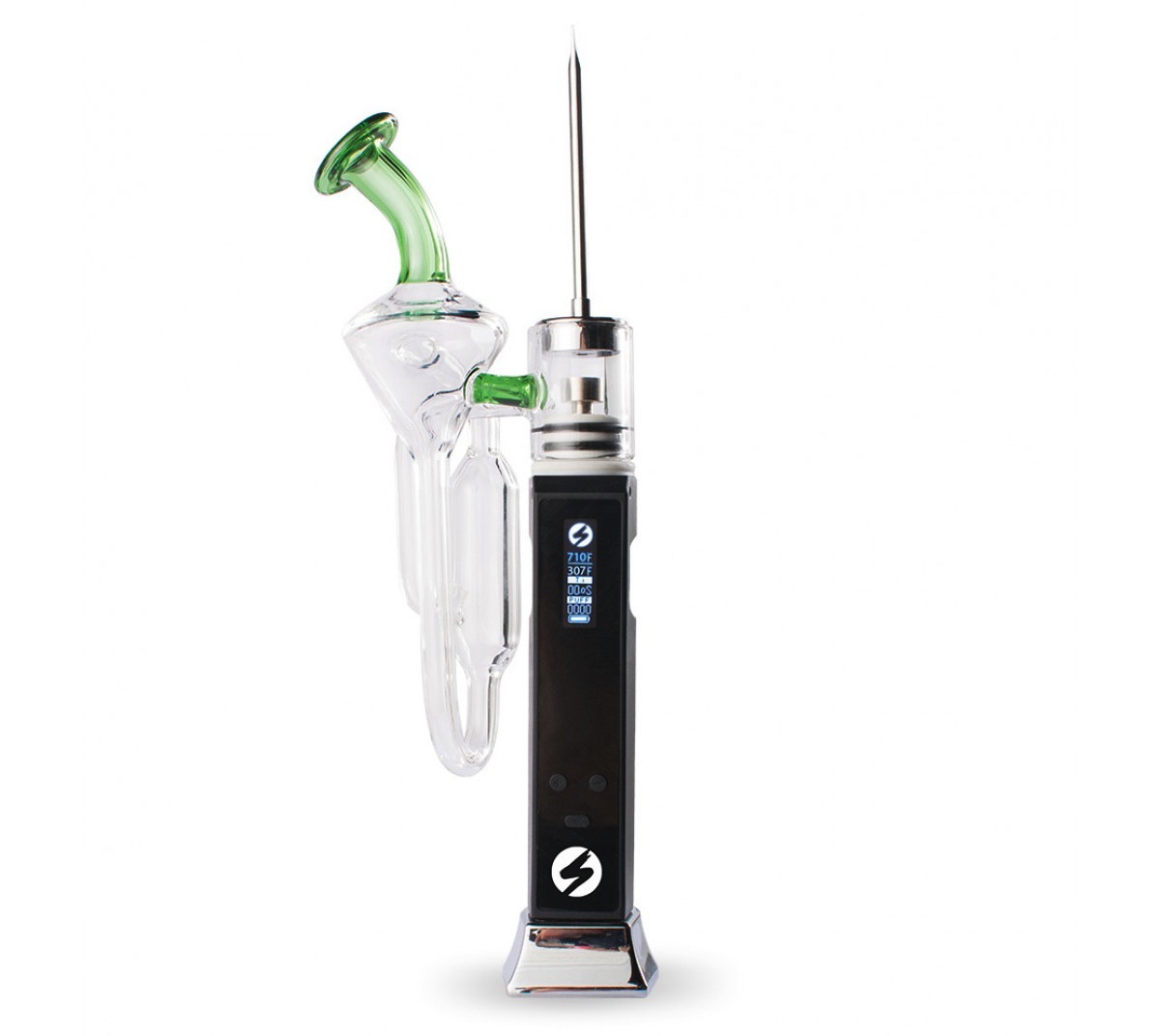 3. Sutra DBR – The "DBR" features more of a crossover design between a vape pen and a dab rig with a much more slender profile than today's more popular designs. Don't get it twisted, though, this handheld portable all in one e-nail RIPS! Not only does the DBR come equipped out of the box with a finely crafted borosilicate glass recycler attachment, it also offers four different heating surfaces to help you decide which is best for your preferred flavor and effects. Choose from titanium, ceramic, quartz, or silicon carbide and experience an explosion of terps across your tastebuds! At just six inches tall and boasting a heat up time of just 30 seconds, the DBR is perfect for dabs on the downlow and ultimate discretion. The surprisingly useful level of interactivity between user and device along with the sweet price point make the Sutra DBR a perfect stocking stuffer for the discerning dabber in your life.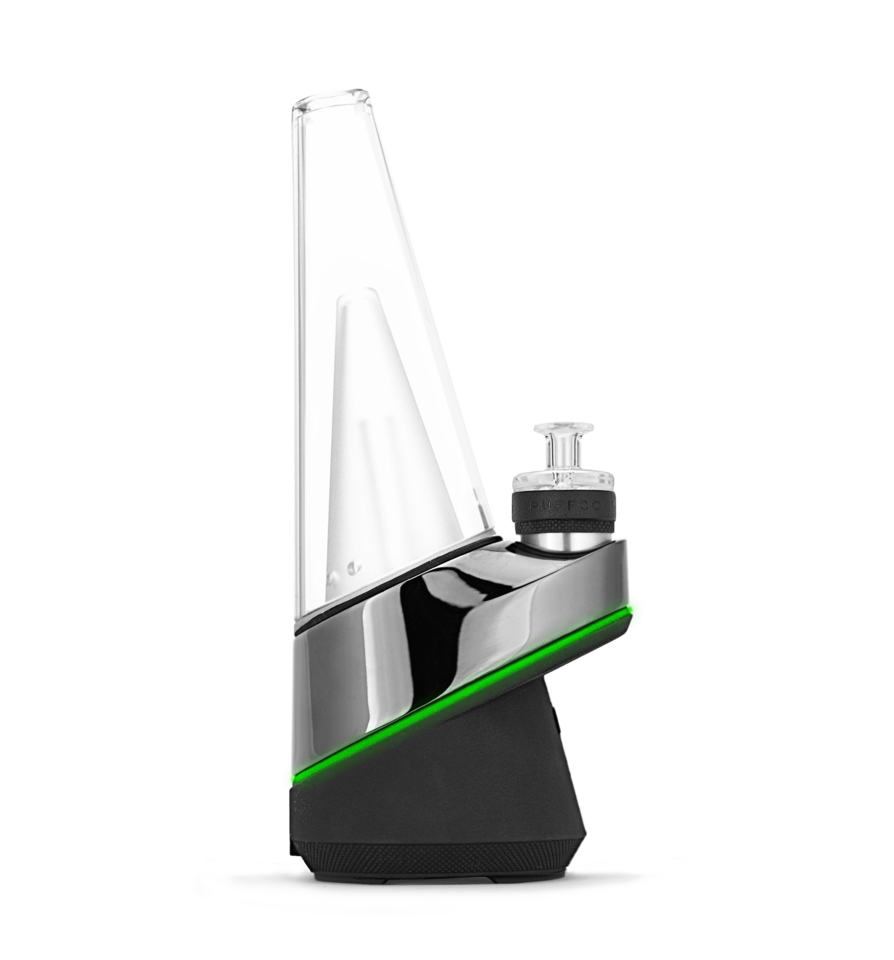 2. Puffco Peak - The Peak is the most commonly known example of this category of vaporizing product, though it was hardly the first of its kind, and its reputation is not all positive. There is no doubt that the Puffco Peak changed the game when it came to all-in-one electronic dab rigs, not only by advancing the technology, but by inspiring popular glass artists to create new, headier glass attachments so that users can now truly customize their Peak to match their personality. Still, the fail rate of the atomizers on the units cannot be overlooked and mixed reports of the quality of their customer service have plagued the brand this year. The lone, non-removable battery is reason enough to knock the Peak into 2nd Place, and the comparative lack of user controls seals the deal.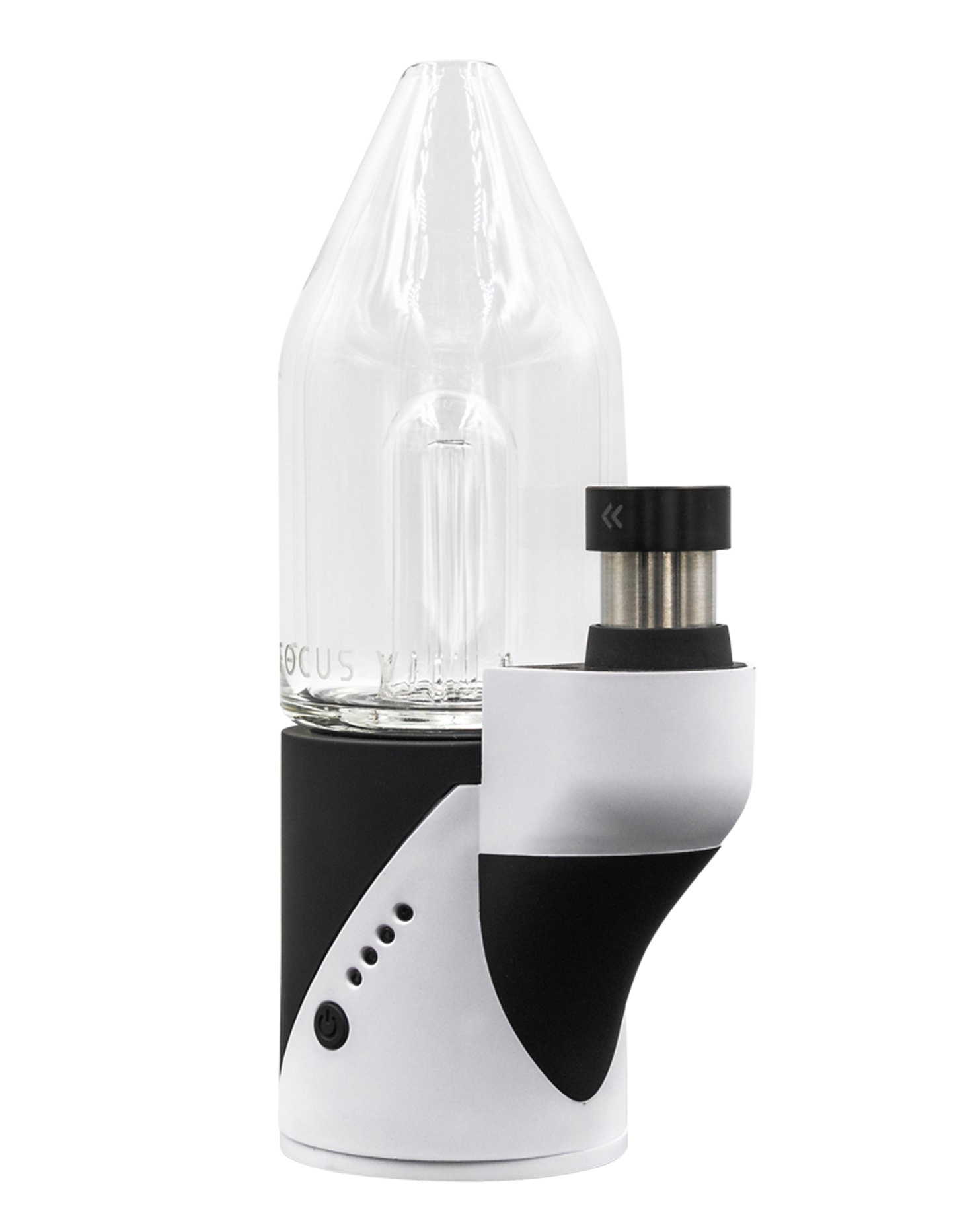 1. Focus V Carta – That's right… the Puffco Peak is not in the #1 slot because the Focus V Carta came along just long enough after the Peak that its developers could implement some of the key features that Puffco failed to include with their product. We did an in-depth breakdown which you can read HERE, but the key advantages that the Carta carries over the Peak, in our opinion, come down to lower cost of the unit and its accessories as well as a deeper, more intuitive and user friendly interface. Much like the Peak, the Carta is always in high demand and can be hard to find in stock from a reputable retailer, but you know The Dab Lab has your back! Add a few accessories to bump your order over $300 and we'll ship it all to you for FREE!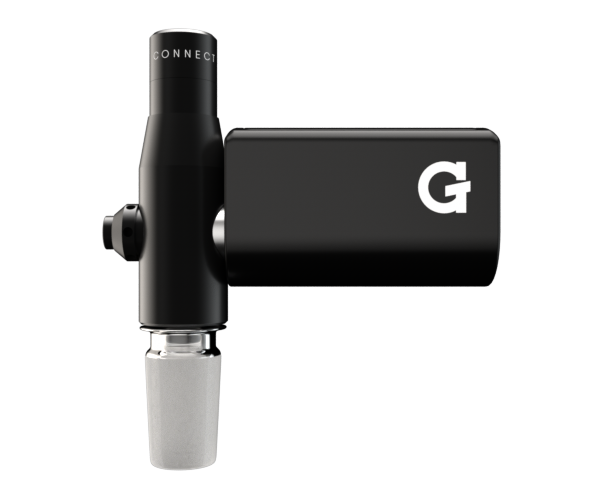 Honorable Mention: The G Pen Connect – Although it is not truly an "all in one" electronic dab rig, the Connect from G Pen and Grenco Science has been a popular product this year and its unique design is worthy of a mention here. For starters, you need to already have your own dab rig, bubbler, or bong with a female glass on glass joint in either 10mm, 14mm, or 18mm. The G Pen Connect serves basically as a battery-powered banger for your waxes and oils by sliding seamlessly into the joint of your favorite functional glass piece. Leave the torch on the shelf and watch as the Connect heats up in a mindboggling FIVE SECONDS! While this may not work for those of you slamming full gram globs on your nail, the G Pen Connect is perfect for smaller portions and BIG vapor!
---
There you have it, folks, our all-in-one rundown of the Top 5 All in One Dab Rigs of 2019 is complete (+1!). The Dab Lab is your best source for legit, authentic, warrantied versions of most of the products described here and we're always available in the event that you still have more questions to help you decide what may be best for your situation.
What sort of next-gen dabbing tech will surface over the next decade? Your imagination is as vivid as ours, but one thing is for sure, you'll find the best deals on whatever is to come right here at The Dab Lab.
Here's to the future!