Posted by Jay on 14th Oct 2022
The Puffco Peak has become a staple dabbing device in the cannabis community. At this point, literally everyone and their grandma has one! So you decided it's time to ditch the torch and join the wave, but wait, there are two versions?!?! Yup, that's right, there is also a Pro version of the Puffco Peak, but what is the difference? Below we cover the key differences between the standard Puffco Peak and the Peak Pro so you can decide if you want to stick with the standard version or go straight to the pros!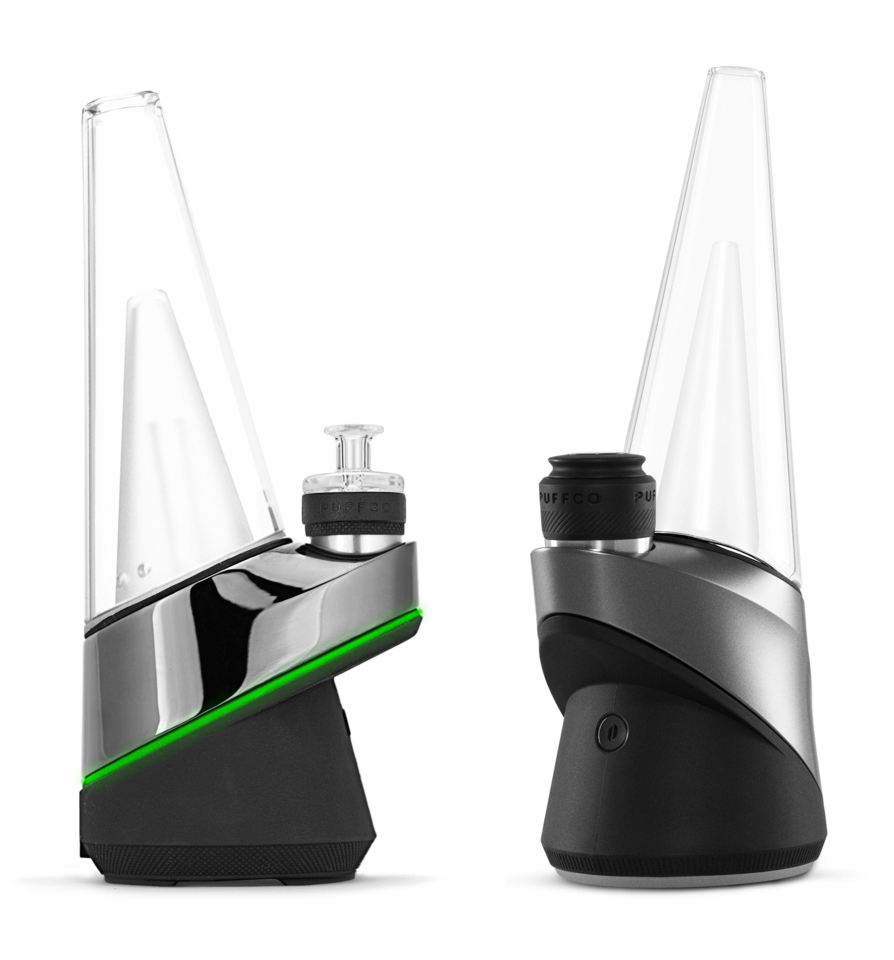 Puffco Peak vs Peak Pro
Features

Peak

Peak Pro

Size

- The base is pretty much the same size.

- Slightly shorter mouthpiece bubbler.

- The base is pretty much the same size.

- Slightly elongated mouthpiece bubbler.

Heating Chamber

- 40% smaller chamber

- Removable / replaceable ceramic cup

- 40% larger chamber

- Fixed insert ceramic cup, must replace the entire chamber

Technology

- Limited temperature settings (only 4 levels)

- Improved temperature control and stability

- Bluetooth temperature control by the degree

- Stays within 1% of set temperature with 3D Chamber

Battery

- Approximately 20 hits per charge

- Approximately 25 hits per charge

- Approximately 40 hits per charge with 3D Chamber

Wireless Charging

None

Compatible

Carb Cap

- Simple glass carb cap. Must be connected to the tether and held in place. Does not lock in.

- The" Oculus" cap provides a window into your chamber. The press-fit connection locks into the Peak Pro chamber, keeping your carb cap and your oil where they belong. It also features a directional air-path that maximizes vapor production.

Price

$249.99

$399.99
Conclusion
The Puffco Peak is a great place to start. It works really well, but doesn't have all the bells and whistles like the Peak Pro. Connoisseurs might find the standard Peak lacking, so terp tyrants might want to go straight to the Pro and upgrade to the 3D chamber right away. The Pro does improve upon the original in many ways. So if you truly want the best experience from the electronic dab rig, get the Peak Pro. If you just want something convenient, tried and true, and get's the job done, stick with the OG Puffco Peak. Click here to check out the newest Puffco products at The Dab Lab.