Posted by Jay on 31st Aug 2022
Dabbing has been around for well over a decade now, but there is still much debate as to what is the best way to vaporize concentrates. The Dab Lab started at the cusp of the 710 movement and over the past decade, we have seen and tried every method of dabbing under the sun. We have narrowed it down to the two most popular methods of dabbing: using an Electronic Dab Rig or Torch and Banger.
Before we get into the pros and cons of this method, I'd like to start with a little history. Although the materials and form have changed a bit over the years, this is essentially the original way to dab. Prior people were using hot knives or even hookah coals to vaporize concentrates, but dabbing didn't really take off and become a thing until the first dabbing accessory was created, the Vapor Swing / Skillet. A torch was used to heat the skillet (a titanium pad) on the vapor swing (which has now evolved into a 'banger') and the concentrates were placed onto the hot pad to vaporize. This method has been refined over the years with improved tools, materials, and added accessories. Check out our blog, "How to Dab with a Quartz Banger (2022 Version)" to learn more about the all the improvements.
PROS
When using a torch and banger there are actually quite a few crucial advantages. Because the dabs are not pre-loaded before the heating process, you are able to heat your banger hotter and more evenly. This results in much more efficient vaporization and preservation of terps! The standard banger is also much larger than the average electronic dab chamber. The combination of these two things results in the biggest tastiest dabs at low temperatures. There are also a ton of different styles of bangers to choose from so you can tailor the experience to your preferences. Lastly, if you properly care for your banger, it will last years.
CONS
The process and learning curve of dabbing with a torch and banger can be difficult for some, but a temperature gauge can be used to make the process easier and more precise. The biggest turn off with new dabbers and this method is easily the torch for a couple of reasons. A dab torch is pretty loud, and even though many of us cook with an open flame regularly, using a torch may feel too dangerous. They also require butane refills.
Electronic dab devices didn't take long to pop up after dabbing started to take off. And as of now, there are literally 100s of electronic devices designed for vaporizing concentrates, but there are really only 2 types of Electronic Dab Rigs: A banger and heater coil (like the High5 E-Nail) or an all in one chamber and heating element (like the Puffco devices). They both get the job done, but offer slightly different pros and cons.
Banger and Heater Coil (E-Nail)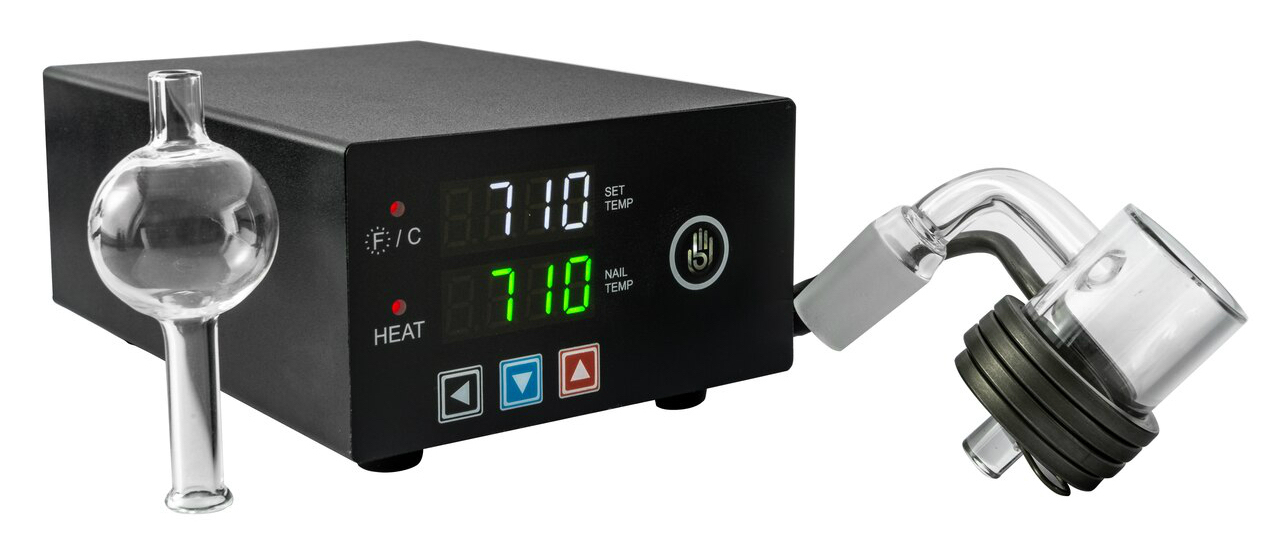 PROS
An e-nail is an at home desktop dab device. It can stay on all day, hot and ready. It has the same versatility as a torch and banger with similar banger options and accessories. It's pretty easy to set up and just as easy to use.
CONS
Although e-nails works really well, they don't offer the same result as using a torch. The coil is heavy, so it doesn't work on smaller dab rigs. Most are not battery operated, therefore you'll need access to a power outlet to use it. It can also potentially be dangerous if it were to fall over, so make sure to turn it off before leaving the house!
Chamber and Heating Element (Dab Pen or E-Rig)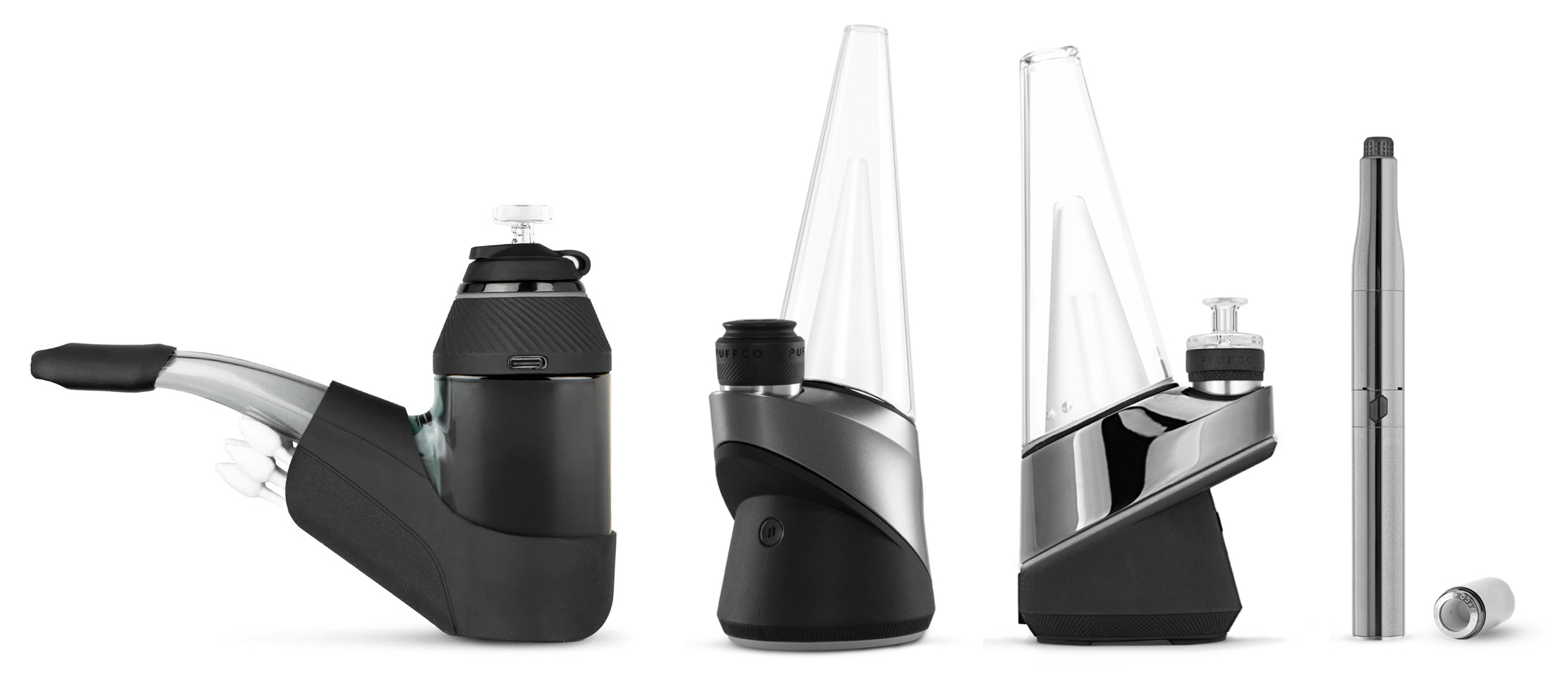 PROS
This type of device and method of dabbing is by far the easiest. Just load the chamber and click a button to use. It doesn't get any simpler than that. These battery operated devices are also very mobile, so they can easily be carried in a bag or in some cases your pocket!
CONS
Some work better than others, but they don't quite compare to dabbing with a banger. They either produce much less vapor or much less terp preservation. One or the other will be sacrificed when using this method to dab. They can also be difficult to clean and will likely require many replacement chambers / heating elements throughout the life of the device.
In conclusion, the best method of dabbing really depends on your personal preferences. If big dabs without sacrificing flavor are most important, use a torch. If you need to dab on the go, use an e-rig or dab pen. If you want something easy to use, but still offers an exceptional experience, use an e-nail. Here at The Dab Lab, we got you covered with the latest and greatest tools for dabbing. Click here to shop now!