Posted by Jack Daniel (Edited by Jay Dreadhead) on 22nd Aug 2015
We recently went over why you should upgrade to a ti nail and ditch your glass nail. In this article we will be comparing quartz nails and titanium nails. There are pros and cons to each, but ultimately we favor one over the other. Read below to find out which one we prefer and why.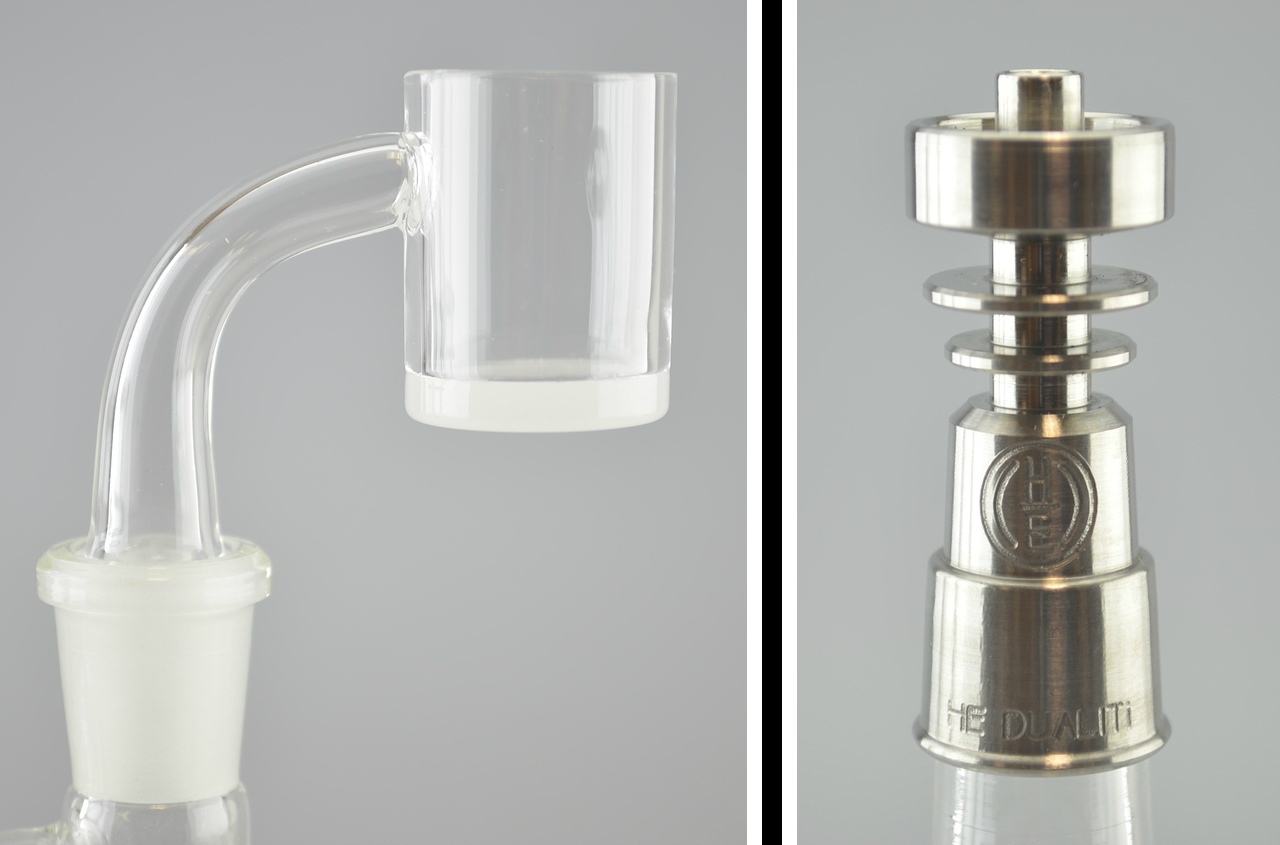 1. Cost – The cost is pretty comparable actually. You can find quartz and titanium nails in pretty much every price range, but quartz overall does tend to be a tad cheaper. We'll just call this one a tie.
2. Longevity – Quartz nails will last a very long time, but there is the chance that you can drop it and it breaks. Titanium nails have the advantage here.
3. Thermal Shock Resistance – Both quartz and ti have no problem changing temperatures rapidly. No special techniques are needed to heat them like glass and ceramic.
4. Heat Retention – Quartz retains heat much better than titanium. It's science. We're not going to get into those details, but that's the fact. So if you want the largest possible dabs, grab a Quartz Nail.
5. Heat Transfer – Titanium nails transfer a lot of heat to the parts that aren't being heated. That means your glass joint is getting hot too. This can lead to the glass joint being cracked, broken, or stained. Quartz does not transfer heat the same way. Most quartz nails you can grab the joint with your fingers right after heating the nail head to red hot. Quartz has a clear advantage in this category.
6. Flavor – Titanium nails need to be seasoned. Dabbing from an unseasoned ti nail can taste pretty gross. But once they are broken in they give pretty good flavor. Quartz on the other hand tastes very clean (no metallic flavors) from dab 1 (assuming you are dabbing at the correct temperature). Quartz nails win on this one.
If we tally it up, it would be 2 ties, 1 titanium nail advantage, and 3 quartz nail advantages. It's pretty clear to us that Quartz Nails are better than Titanium Nails, but we will let you draw your own conclusion from the facts above. We hope this helps some of you make a decision on what your first or next nail should be. Visit our dab nail section to grab one now!