Posted by Jack Daniel (Edited by Jay Dreadhead) on 29th Sep 2017
When you are looking for a baller new dab rig, but you are still looking for the best deal possible, you've landed at the right spot here at The Dab Lab. For those looking to spend a few bucks for a known artist's work, we've got an unrivaled selection of heady and scientific dab rigs in the $300-$600 range from highly respected artists like Big J Glass, Schmalex, Brando, Evol Empire, Danny Camp, Jacob Vincent, Leisure Glass, and so many more!
I mean…does it get any more baller than a new Tammy Baller dab rig? As you can see, some of her coolest designs are available right here right now for way over 30% off their original prices.
Or this stunning 10mm opal-stacked loop-welded masterpiece from Orian Glass out of Oregon – huge savings on this incredible scientific work of art are waiting for you!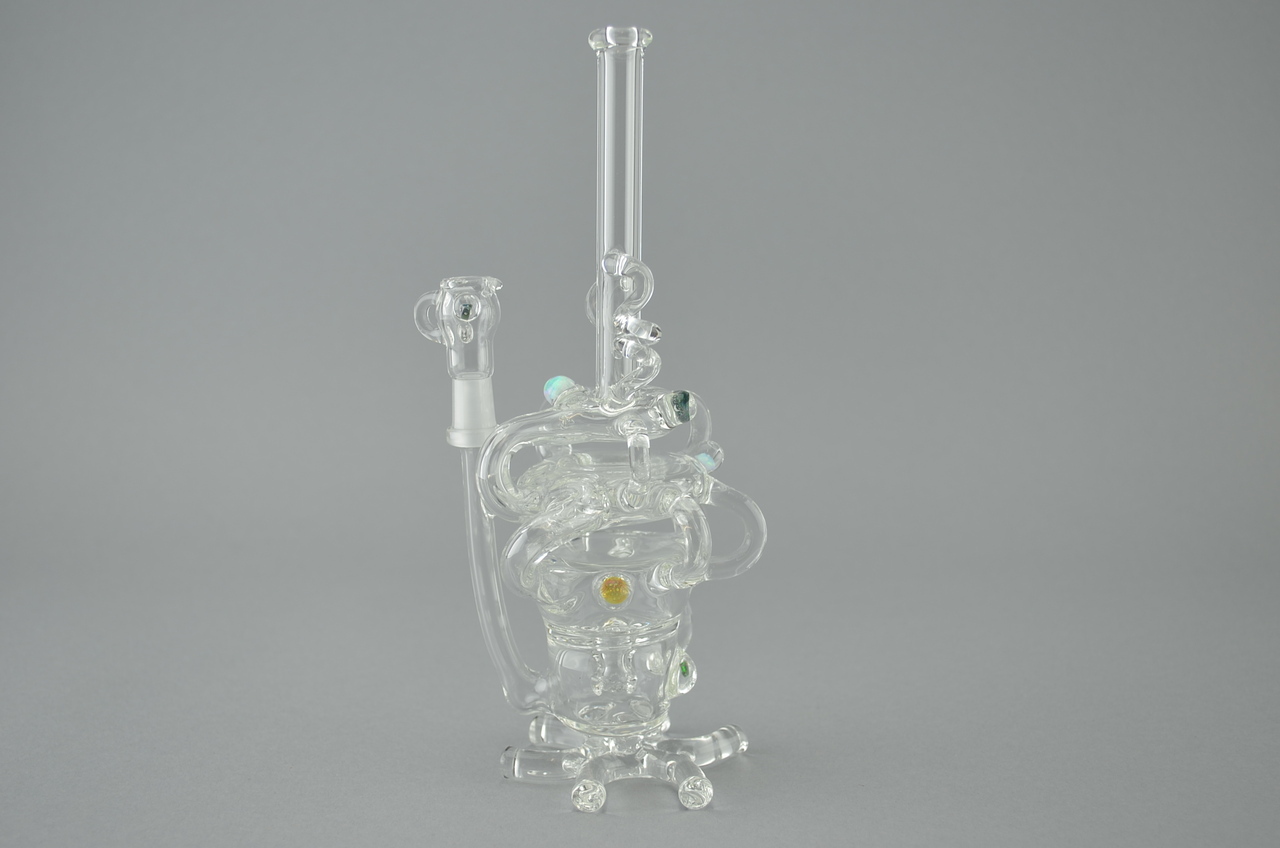 In fact, at the time of this post, we have 20 totally unique designs from 13 highly sought after artists that all fit into that $300-$600 price range; from Recyclers to sculpted characters, some with simple diffusion and others with bubble stacking percs, our selection is second to none.
Looking to spend a bit more on a truly unique piece of art? We have a truly top shelf selection of high end dab rigs too from OG's like Elbo, Ryno, Cap'nCrunk, and more.
As always, only here at www.TheDabLab.com, once you get over the $300 subtotal, your jaw-dropping new functional glass art will ship to you for FREE!
That's right; your buds here at The Dab Lab cover the shipping costs on all domestic (U.S.) orders over $300. You can even combine that Free Shipping offer with any other promos that we may be currently running, as long as your subtotal (after all offers are applied) is over $300.
Of course, we have even more affordable dab rigs for those on a tighter budget. But when you pair one of them with a new torch, a carrying case, or some other accessories from The Dab Lab, you can get all sorts of cool stuff for $300 AND get it ALL shipped for free!
Bottom line is: No matter when the time comes that you are in the market for a killer new dab rig, The Dab Lab will have a smokin' hot deal ready for you.