Posted by Jack Daniel (Edited by Jay Dreadhead) on 17th Feb 2017
The Dab Lab has a jaw-dropping selection of dry pipes with options that can suit any budget. In this Dry Pipe Buyers Guide, we break down the various styles of pipes that we offer – and the benefits and differences between them. From low cost spoon pipes, to intricately crafted functional art from renowned artists like Liberty Glass, KGB Glass, Jordy Minnick & more! Spark the conversation at your next sesh with a dope new glass pipe from www.TheDabLab.com
---
We are proud of the incredible selection of heady and affordable glass pipes that we offer here at The Dab Lab. With options starting at just $16 and climbing up into the elite heady range, with all sorts of price points in between, we know that you are sure to find your next favorite pipe right here at The Dab Lab. Custom blown glass pipes are, by nature, conversation pieces. Whether you are a fan of the artist who made the piece, or if its design just strikes a certain chord with you, when that bowl is packed and starts to get passed around, good times and good chats begin to flow. The sheer variety of our many styles of glass pipes for sale online makes finding a pipe to match your personality that much easier.
Hammer Pipes
This style typically features a long stem extending pretty much straight out from the mouthpiece, with a relatively over sized and deep bowl on the other end. Perfect for sitting and seshing, or taking out for an adventure as well, their sturdy build and easy-to-handle nature make Hammer Pipes a great durable option. As long as you don't need to be too sneaky, a nice solid hammer pipe may be the best choice for you.
Click here to browse our selection of hammer pipes!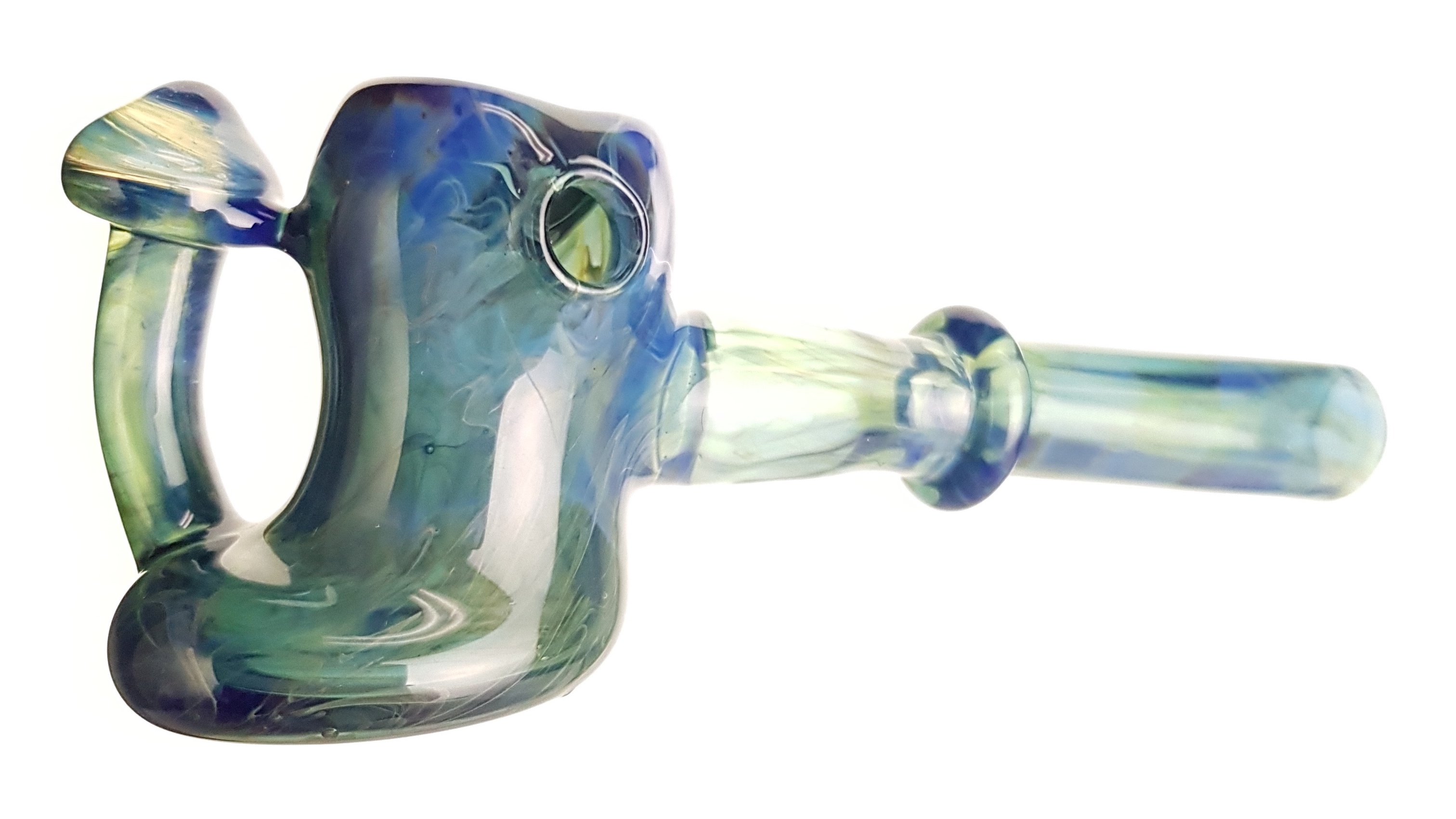 Spoon Pipes
Usually a bit smaller than a hammer pipe, but still great for a daily driver, spoon pipes offer a bit more discretion if you are smoking in public. A spoon pipe is structurally very similar in design to a hammer pipe, with a mouthpiece connected to a straight-ishtube, which leads to a round-ish shaped bowl, often with a carb hole positioned off to the side of the bowl. The main difference is, spoon pipes are usually a bit smaller overall, and the bowl is definitely smaller/more shallow. Spoon pipes really tend to reflect the personality of their owner, so having a selection like ours here at The Dab Lab is super helpful to make sure you get the best piece to suit your style. If you want the dopest spoon pipes found anywhere, we got you.
Click here to browse our selection of spoon pipes!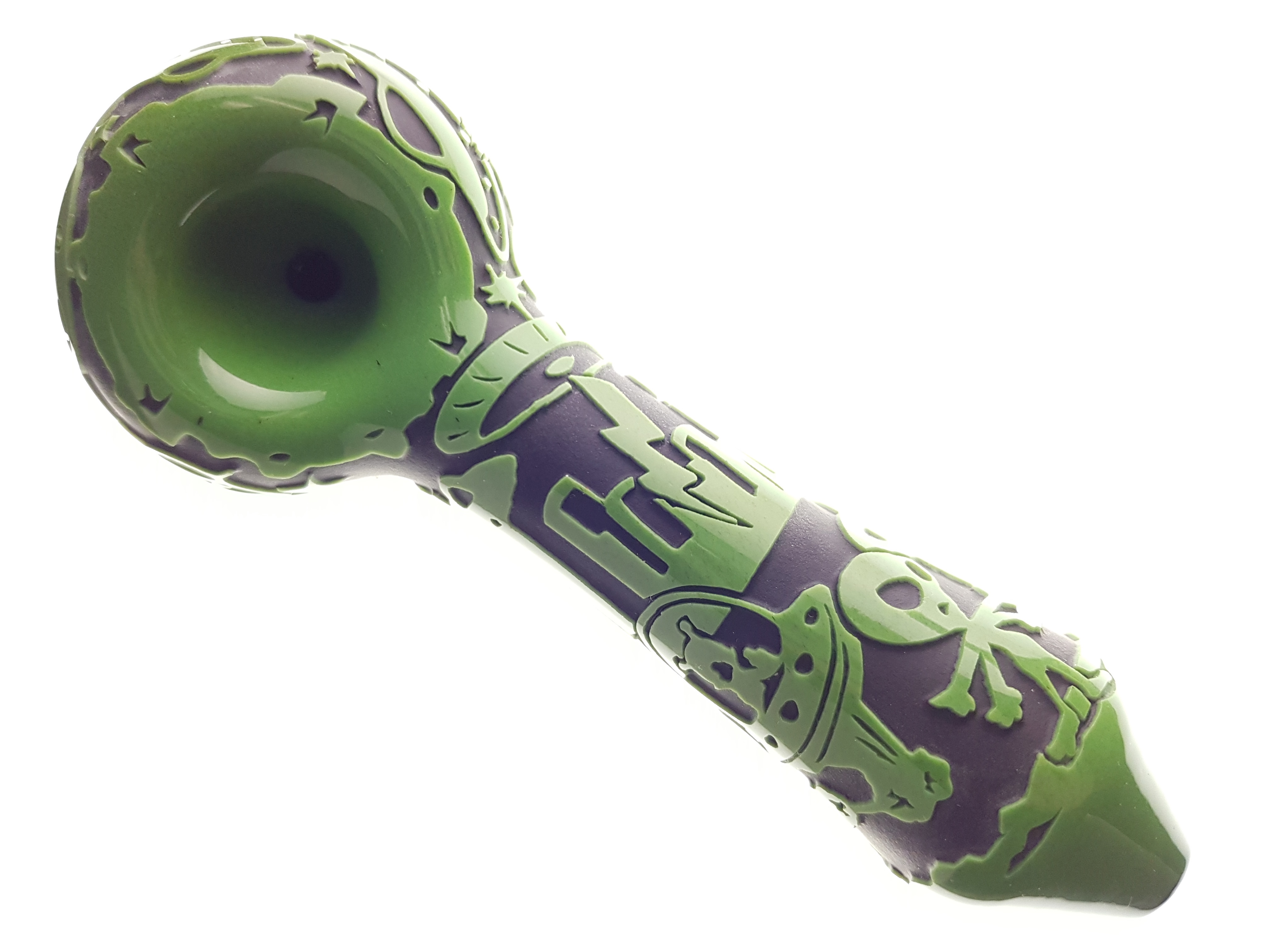 Named after the legendary sleuth, Sherlock Holmes, and the elongated pipe that he is often depicted to have been puffing on throughout all of his adventures. A sherlock pipe can look like almost anything, but the general design is always a mouthpiece with an extended downward-facing stem which curves back up towards the bottom to reveal a conveniently placed bowl. The design of the sherlock pipe gets the bowl down below eye-level (and out of the way of unruly moustaches or beards) where it is much easier to see when lighting and puffing on. You will usually see sherlock pipes at house seshes or parties, since the style makes the pipes harder to carry, conceal, and keep safe when out and about. If you are looking for the ultimate sit n' sesh dry pipe, you should consider one of our sherlocks. It's no mystery where to find the most sought-after Sherlock Pipes…
Click here to browse our selection of sherlock pipes!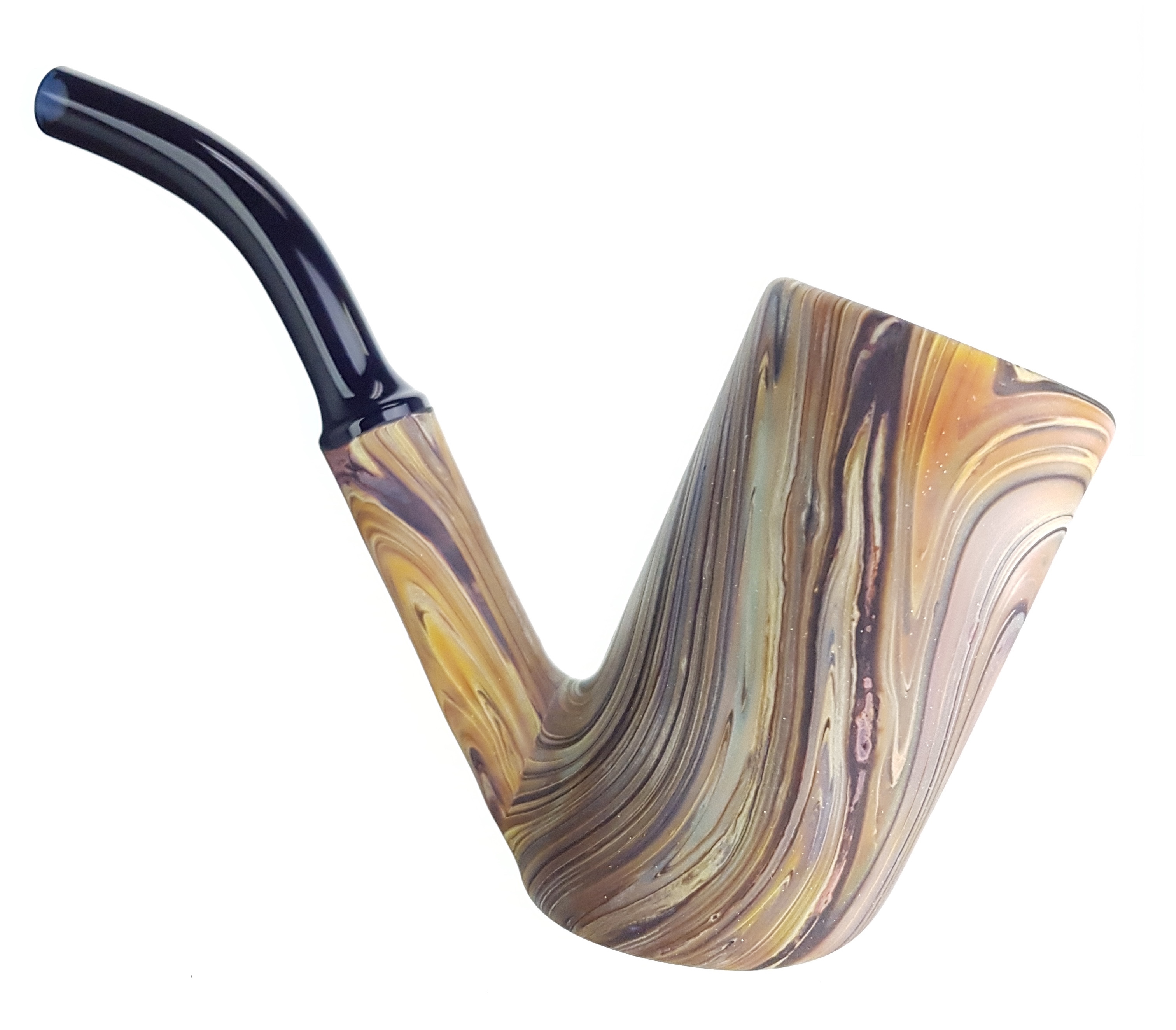 Now, if toking on-the-go is more your style, but you are not trying to draw any unwanted attention, a sick new onie or chillum from The Dab Lab might be just what you're looking for. A chillum or onie (short for One-Hitter) is a small and simple tube of glass, shaped like a short cigar that can fit in the palm of your hand. Mouthpiece, straight tube, and a bowl pushed right into the end of the tube - very basic, but very effective. With your herbs pre-ground, it is so easy and convenient to stuff your Chillum bowl full of greenery, take one nice heavy-duty rip, tap out the ash and be on your way with nobody the wiser. Check out our chillums if super stealth-mode tokes are what you're after.
Click here to browse our selection of onies and chillums!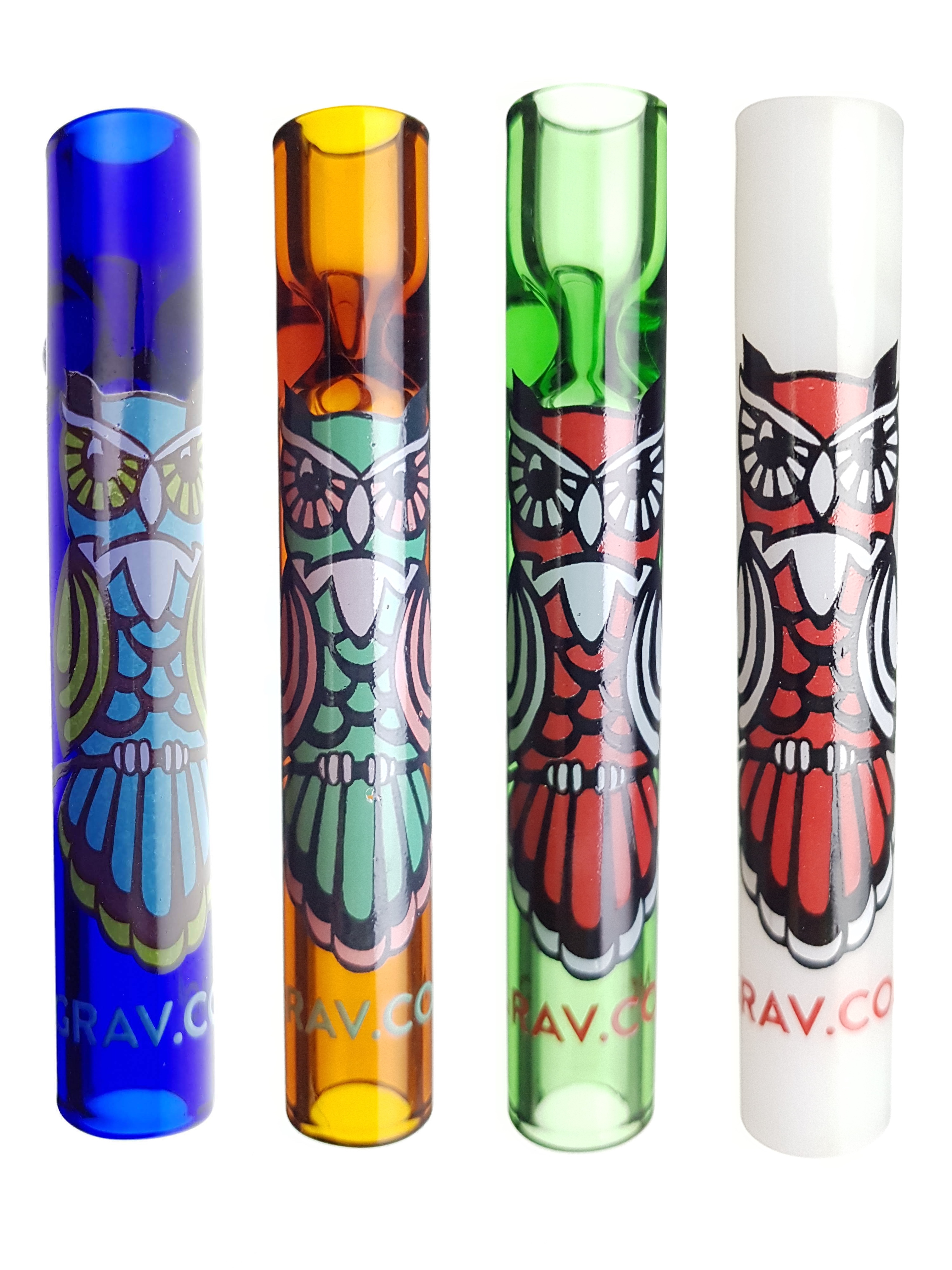 Now that you know about the different styles of glass pipes and the advantages of each, you should be able to decide what will work best for you. If your still having trouble, contact us via chat, e-mail, or telephone and we'll help you decide!