Posted by Jack Daniel (Edited by Jay Dreadhead) on 9th Feb 2017
When searching for a top rated and reviewed oil vape pen for sale at the best price, The Dab Lab is your #1 source for the widest variety, the highest quality, and the tastiest vapors. You can rest assured that every brand of vaporizer for sale at The Dab Lab has been rigorously tested and meets not only industry standards, but our own strict standards – if we wouldn't use it ourselves, we wouldn't sell it in our store.
Brands like SourceVapes, #THISTHINGRIPS, Stag, and Pulsar offer an array of styles, sizes, and options with price points ranging from entry-level to connoisseur-grade, so we are sure to have just what you need when you are looking to take your terps on the go! Since you know that every oil vape pen at The Dab Lab is high quality, there are just a few more things to consider when deciding which kit might be best for you.
Oil Vape Pen Size
Are you looking for the best possible performance from your handheld vape pen, or is keeping it low key and discreet more important to you?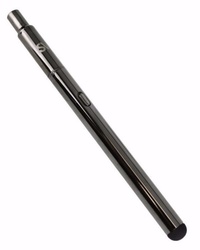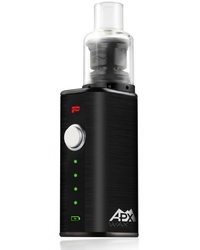 If your looking for a vape pen that is small, discreet, and will easily fit in your pocket check out the 10cig Vape Pen by SourceVapes (BEST VALUE), the Go Pen by #THISTHINGRIPS, or the G Pen Slim. Keep in mind these small designs limit the amount of oil you can put in the chamber. They all function very well, and will certainly pack a punch, but with more size comes even bigger punches.
If you want something that has a little more power and space but is still discreet, portable, and will fit in your pocket, check out the Orb 3 Slim by SourceVapes, the Vape Pen Kits by Stag Vapor, and the Gen 3 Vape Pens by #THISTHINGRIPS.
Maybe discretion isn't that important to you. You just want huge thick clouds of oil vapor on the go. In that case, we suggest checking out the Pulsar APX Wax Vape Pen, the Yocan Pandon Oil Pen, and the #THISTHINGRIPS Rig Edition Vape Pens.
If that still isn't enough for you and you want something that is more reminiscent of a dab from a dab nail, then we suggest stepping into the Vape Pen x E-Nail hybrids units. They are also battery powered, self-contained units, but instead of loading your concentrate into a chamber that gradually heats up to release the vapors, this product uses the battery power to heat up a nail head which you can then apply a dab to, much like you would with a proper rig and banger when seshing at home. Works like a charm, but not as easy to be sneaky. If this sounds like something you want, check out the Stag Dabster, the Dr. Dabber Boost, or the Sutra DBR.
Oil Vape Pen Price
Are you looking for the cheapest vape pen available, or is quality the most important feature of your next vape pen
Our absolute best value vape pen at The Dab Lab is the 10cig by SourceVapes at only $9.95! You just can't beat that. It comes with both a ceramic atomizer, a quartz atomizer and a 90-Day Warranty!
If price is important, but you don't want the smallest pen on the market we suggest going with either the Yocan Evolve at only $34.99 or the very popular R Series Gen3 Vape Pen by #THISTHINGRIPS at $50.00.
In our opinion the best quality oil pens are the Stag Stealth Pens and the SourceVapes Orb Pens. The Stag pens feature 45-second long rip, longer than any other vape pen on the market, and a resin reinforced battery for study construction. The SourceVapes pens also have solid construction and some special features like variable airflow and voltage.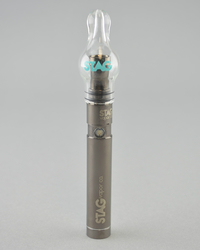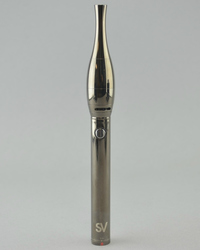 Accessories & Mouthpiece
There are many type of heating atomizers. Both quartz and ceramic heating atomizers provide good flavor and sufficient vapor. It's debatable which is better. There are also pens with double or triple coil atomizers, like the APX Wax Vaporizer by Pulsar. The more coils, the bigger the rips! The cool part about buying a high quality oil vape pen from The Dab Lab is that all you have to replace is the atomizers – and we've got those for you too.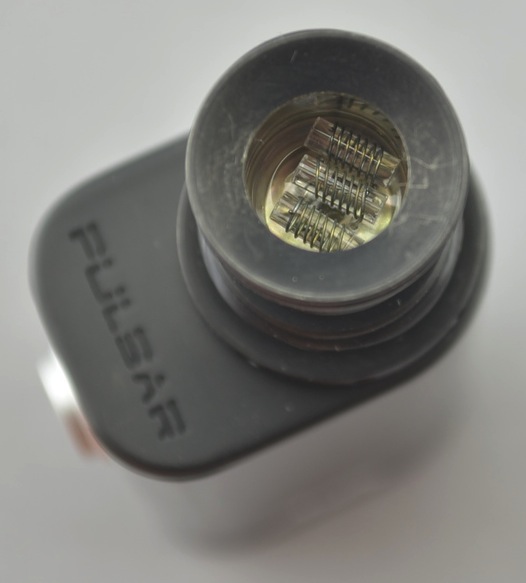 Some vape pens can be equipped with different mouthpiece like bubblers or the Dab Globe by Stag Vapor, which allows you to use your pen like a dab nail. This is also something to consider when buying a vape pen. What kind of mouthpiece do you want? Some are made with plastic, others with metal and even with glass. Metal is the most reliable, but glass allows you to see the vapor as it travels through the mouthpiece.
Vape pens are perfect for hiking and backpacking, beach trips, long days on campus, epic video gaming sessions, concerts, riding shotgun, visits to the in-laws, and so much more! Of course, if you have more questions about the cool oil vape pen features and options that we have available, hit us up via chat, e-mail, or phone and we'll be sure to get you the exactly what you need.