Posted by Jack Daniel (Edited by Jay Dreadhead) on 27th Feb 2017
There are many reasons that you may be shopping for a new bowl or slide for your bong or bubbler. Whatever your reason, The Dab Lab has a smokin' hot selection of slides and bowls to compliment any piece of glass. With options starting at just $15, ranging up to the heady pieces with sick wig wags, eye-popping line work, and artistic sculpting, this Bong Bowl Buyer's Guide will help you hone in on the best bong bowls for sale.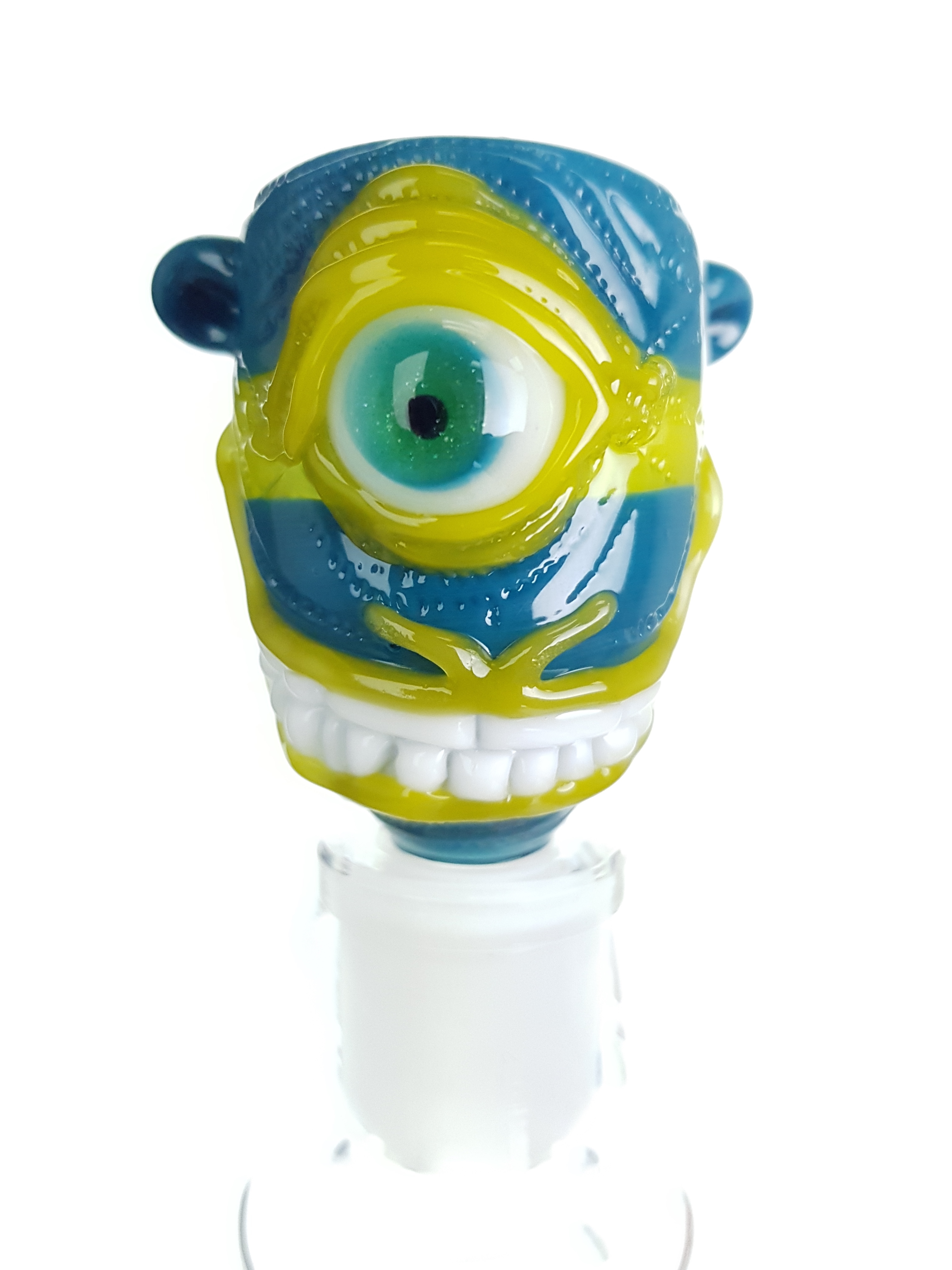 Size
When we talk about size, we are not really talking about the actual size of the bowl, though you should consider that as well - do you like snappers, or do you like to pack a haystack and chug on it for a while? Onie bowls or one-hitter bowls (onies) are great for snaps (smoking a small bowl to completion in one breath). Our diffused slides and push bowls tend to have more room to pack for herb into for those party bowl sessions.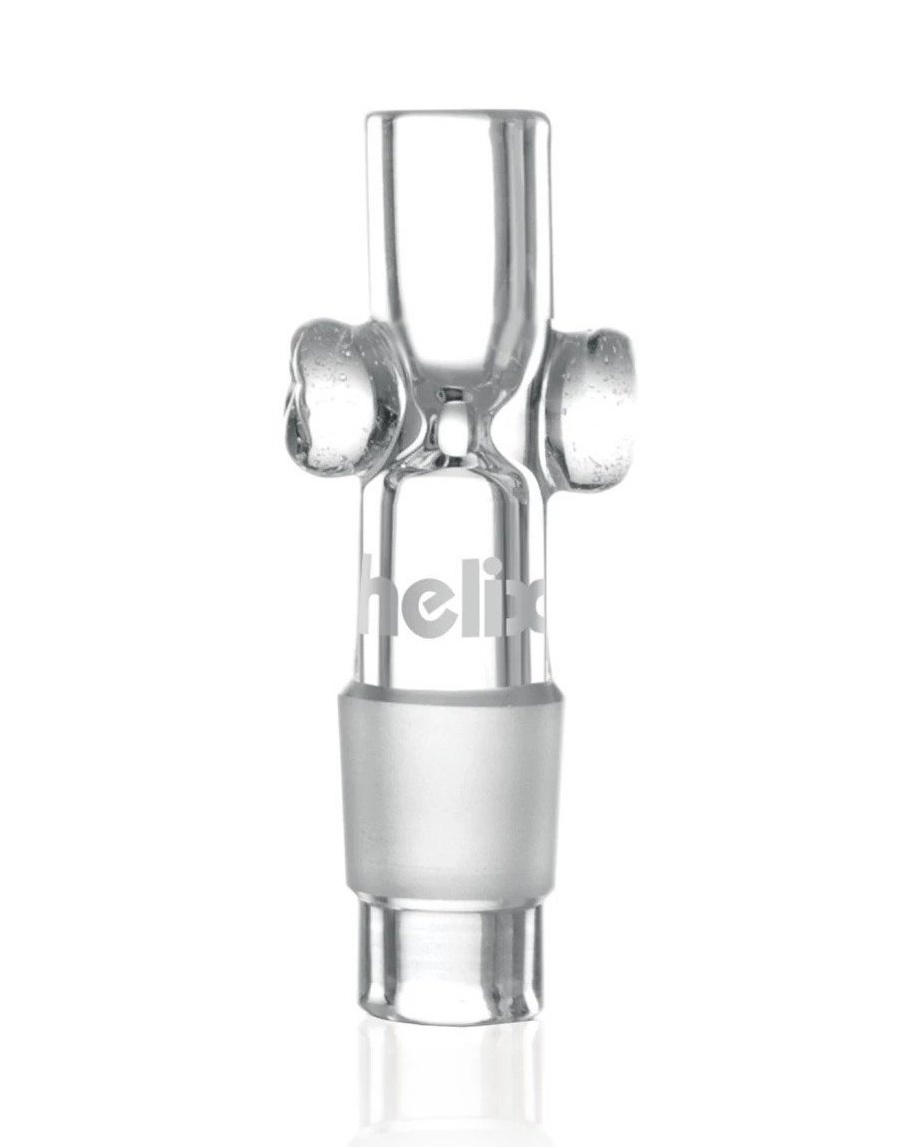 What we are talking about is the joint size of your piece that you are trying to pair a new bowl or slide with.
Is the joint on your bong a male or female? If your bowl has a stem on the bottom that slides down into your bong, you need a male bowl. If your bowl or slide has more of a thimble shaped opening on the bottom, and slides down over a stem that sticks up from your bong, you need a female bowl or slide.
What size is the joint? Common sizes are 10mm, 14mm, and 18mm - Still unsure? Check out our blog on how to identify the sex and size of a glass joint.
Diffusion
Traditionally, tokers have used what is called the single hole push bowl in their pipes and bong bowls. It's easy to clean and, well, it works. The majority of our bong bowls for sale at The Dab Lab still utilize this highly functional method of glassblowing, but diffusion is not just for downstems anymore! Bowls with diffusion (or multiple holes) have more airflow for better burning. They are also much less likely to clog than a single hole bowl. We've got options for well under $20 that feature star shaped glass screens fused into the bottom of the bowl.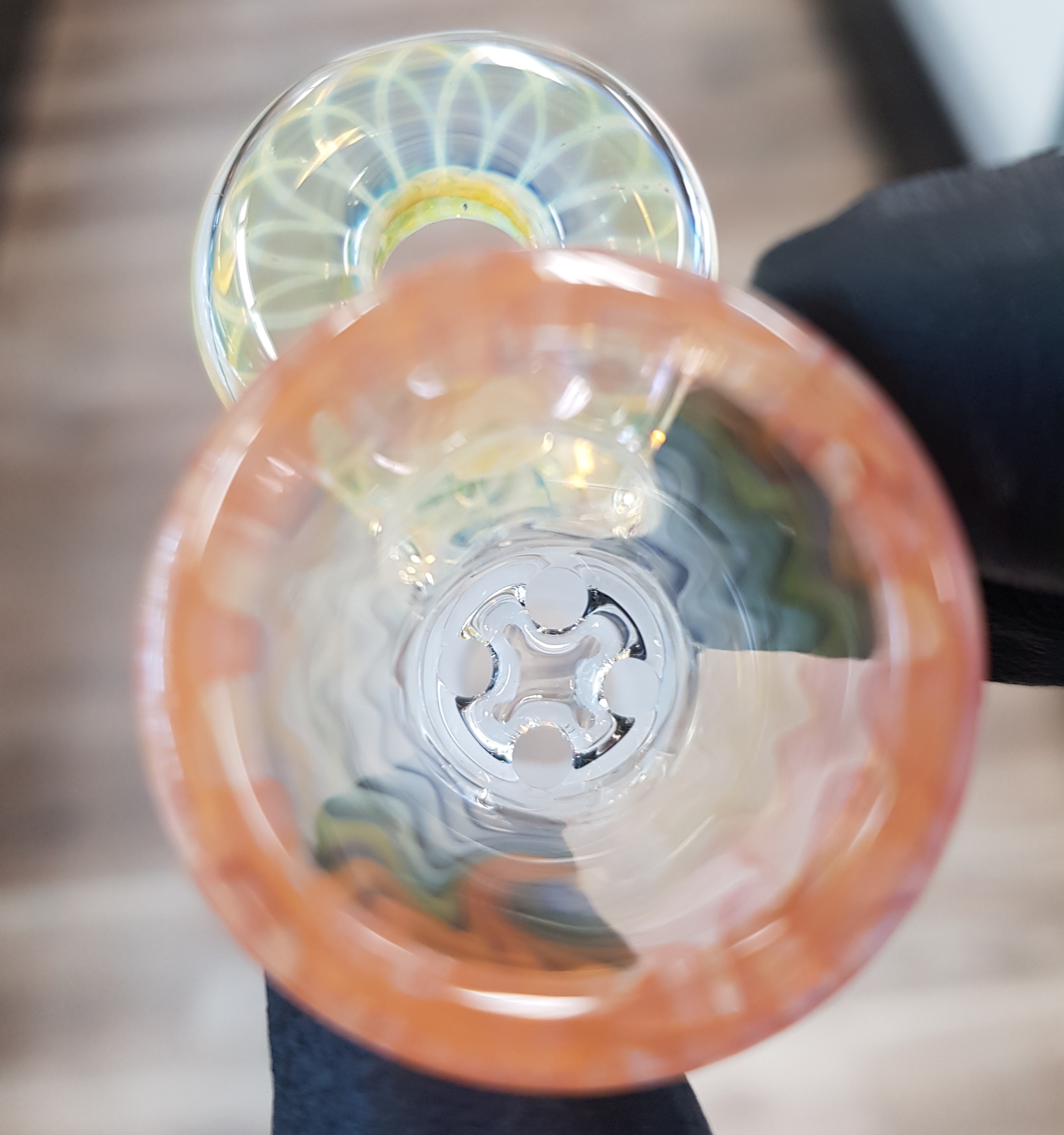 Style
Our selection of bongs here at The Dab Lab feature some incredible glass art and we know that your collections at home have some jaw-dropping pieces as well. So we make sure that we have a good variety of styles to help you find a bong bowl or slide that is not just functional, but pairs aesthetically with your glass as well. If you just need something inexpensive, we have loads of options at the $15 price level. We've got clear martini glass style bowls that are easy to pack and very easy to clear out for the next rip. We've got clear push bowls, and the diffused bowls mentioned above at this incredibly low price as well!
If you are looking for something worked or heady, we've got those too. Intricately sandblasted single hole push bowls from Liberty Glass will definitely spark some conversations. The mesmerizing line work and fuming on the slides from Schmalex blew our minds the first time we saw them, it's no wonder they are a best seller. And you can always keep your 3rd eye lit with a sculpted Eyeball Slide from Bard Glass – we've got 14mm and 18mm options that can make even the most simple glass bong into something you can be proud of.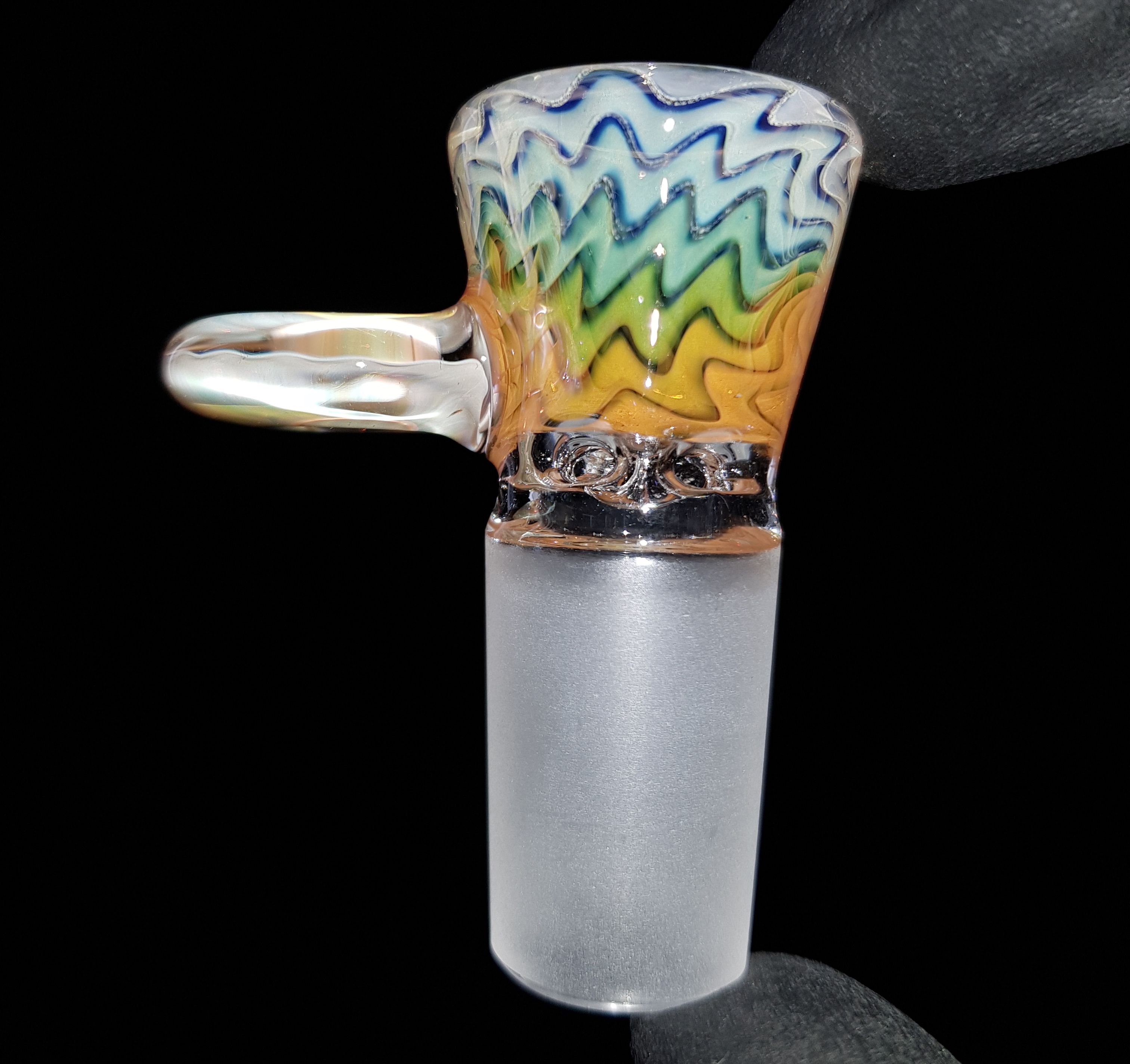 Price
We get it, often times the deciding factor on which bowl or slide you choose will be price. Maybe you just dropped the one you have had forever and just need something quick that works. Maybe you are about the pull the trigger and buy the amazing new bong that you've had bookmarked for months here at The Dab Lab, but you want to upgrade the slide to match. We have highly functional clear glass bowls and slides in the most popular sizes for well under $20. We also have some super heady bowls and slides for over $100. And, of course, we've got price points in between to help you make the best decision possible when you are looking for your next bong bowl or slide.
Hopefully our Bong Bowl Buyer's Guide has been of service to you. But if you have any more questions contact us via chat, e-mail, or telephone and we'll be glad to help you out, one on one.