Posted by Jay Dreadhead on 27th Mar 2014
So, it's a little after 4 o'clock, and once again you've been banging on doors trying to find a place to blow some smoke. And maybe you've thought about getting your own rig and didn't know where to start. Well, we're aiming to remedy that issue and get you set up with one of these five starter rigs that won't break the bank (less than $150) - and might even make your buddies jealous.
Let's start simply with a couple of dab rigs that will quickly get you experienced with concentrates and oils. And regardless of what theories you've heard regarding slits versus holes, we've got you covered on both. These pocket-sized wonders are discreet and ready to travel.
1. "OG Bub" by iDAB Glass - $100.00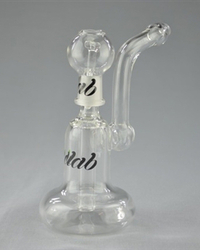 Highlights: Best Bang for your Buck! This piece is only $100 and comes with a nail! Granted it is a glass nail and you will probably need to upgrade to quartz or titanium in the future. But you don't need any thing else but a torch and some dabs. It's pretty much ready to dab straight out of the box! And who doesn't like the classic "OG" sherlock bubbler shaping.
Percolator: 3-hole
2. Sidecar Pendant Rig by SILIKA Glass - $100.00

Highlights: This rig doesn't come with a nail but it also functions as a pendant rig. So you can wear it on a necklace at festivals! It's small enough to fit in your pocket for more discreet on the go dabs too. Expect big flavor from this tiny rig!
Percolator: 3-Slit
If you're more likely to lose your rig amongst the clutter of pizza boxes then you might want something a bit more unique. Something that not only looks cool, but will stand out from the crowd when you're at a party.
3. & 4. Color Accent Dab Rig by Housam Glass - $115.00-$145.00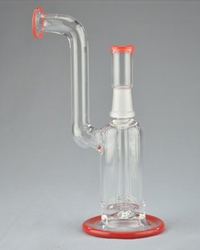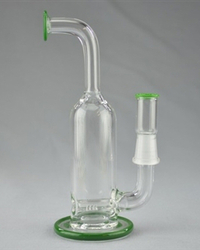 Highlights: These rigs come with color accent. There are many color choices so you can choose which one best suits your style and personality. The wide flared stands make them sturdy and hard to tip over. These rigs are also very easy to clean! Both styles have great diffusion and plenty of airflow.
Percolator: 2-Slit or 4-Slit
5. Mini Recycler by ZOO Glass - $145.00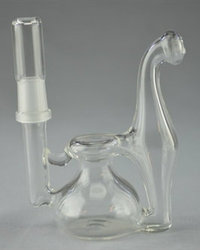 Highlights: If you've heard your friends talking about recyclers and how they are the next big thing, well they are right. These rigs are awesome. They are small, great travel rigs and the recycler perc hits like a dream. Check out our Head Shop Dictionary in the Knowledge Center to learn more about recyclers. If you want something unique and special but don't have the budget for a fancy dab rig, then this is a great choice!
Percolator: Natural (Single Hole)