Posted by Jay on 11th Dec 2019
Christmas is coming up fast and coming up with good gift ideas can be tough! So we put together this handy list of our Top 10 Gift Ideas for your stoner friends and family, all available here at The Dab Lab. Whether they smoke flower or vaporize oil, we are sure to have a great gift suggestion! Let's get right to it....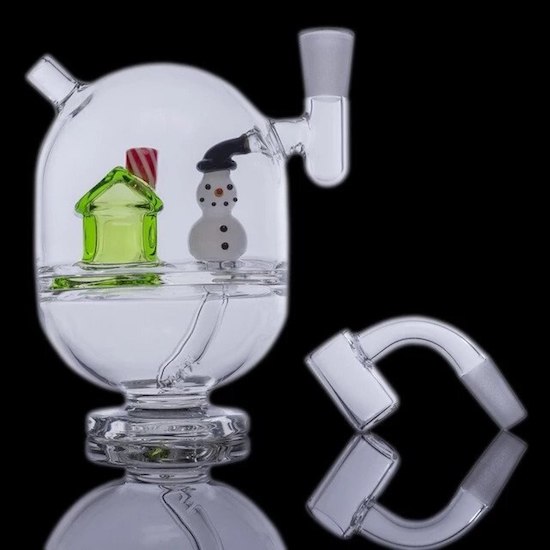 Getting a full rig set-up as a gift doesn't have to break the bank. MJ Arsenal offers full rig set-up for as low as $49! They all come equipped with a quartz banger, so they are ready to use out of the box. These mini rigs are the ultimate flavor savers! Each piece comes packaged in a custom box with a foam insert for safe storage. Some of their pieces are Limited Edition like the one shown above made for the Christmas season. A great gift for collectors!
2. SeshGear GiGi Cartridge Battery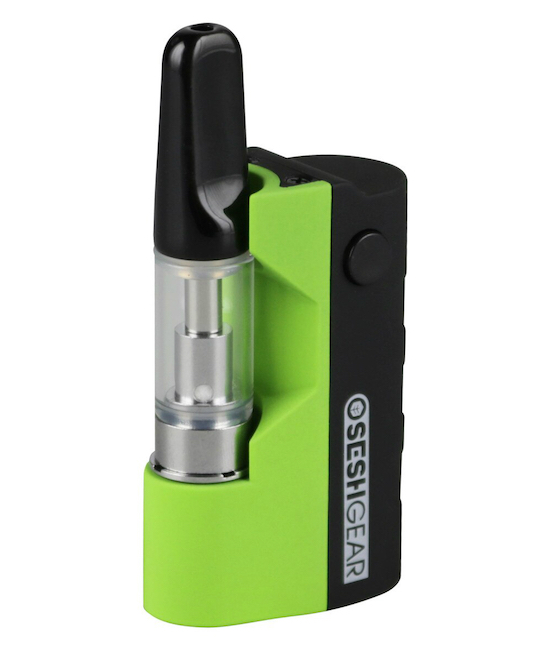 At only $19.99, these cartridge batteries make the perfect stocking stuffer for people who use pre-filled cartridges. They are extremely compact and fit comfortably in your pocket. These batteries come in a bunch of different colors so you can customize this gift depending on who it is for. Camo for the outdoorsman? Or maybe Tie-Dye for your hippy friend?
3. Custom Torch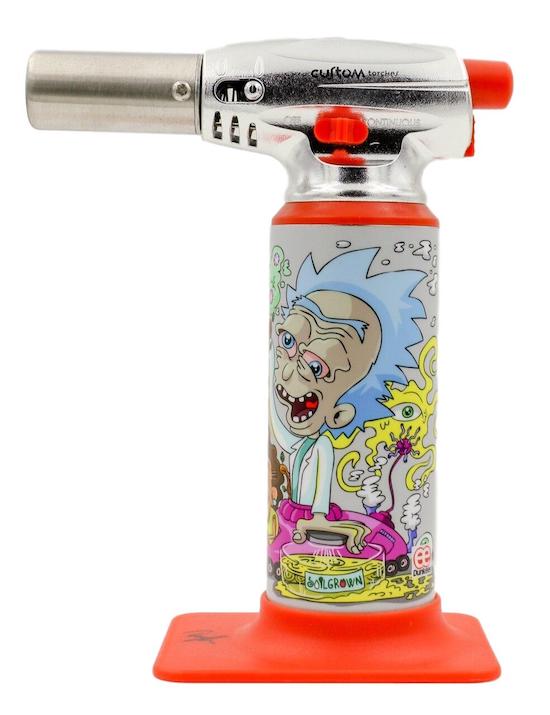 Have you noticed your friend using a lighter to ignite his dab torch? Well it's time to replace it! These Custom Torches are available in several different colors and custom pop-culture inspired designs, so we are sure to have something that is the perfect fit. Custom Torches also come with a LIFETIME WARRANTY! So if it breaks, they will fix or replace it!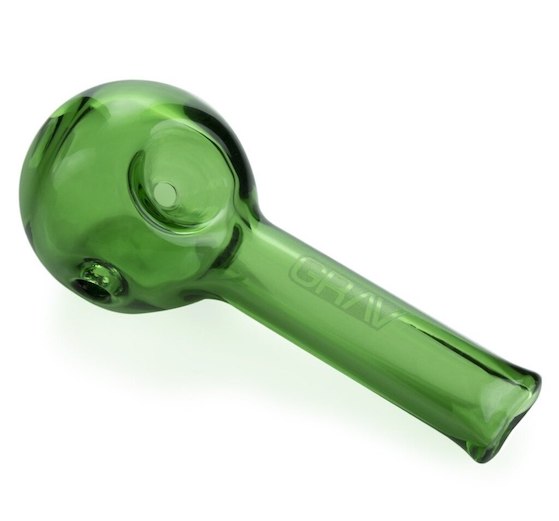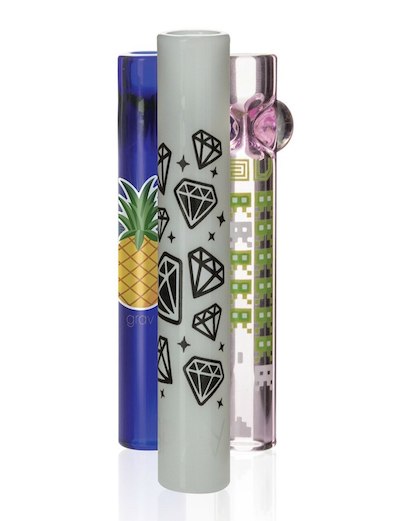 An inexpensive chillum pipe or spoon pipe is always a great stocking stuffer for any stoner. Grav Glass has a wide variety of styles, sizes, and colors from $5 to $24. Priced right for any budget, so everyone can be sure to get a gift this year!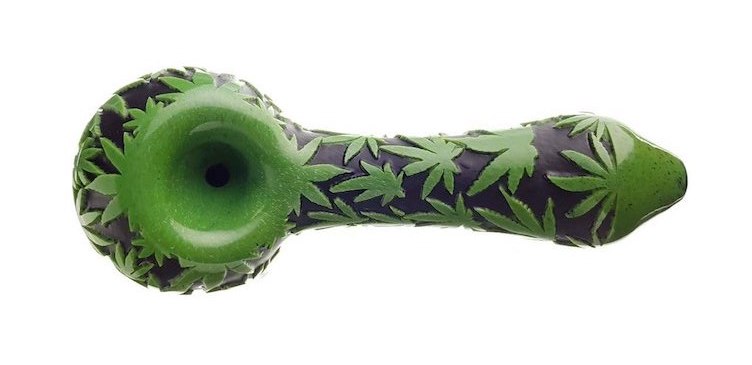 One of the pricier items on the list, this glass pipe by Liberty Glass is quite literally the ultimate "weed" pipe. This beautiful functional glass pipe was made using a glass art technique known and "sandblasting". The pipe is made with multiple colored layers of glass. One layer is "sandblasted" away using a stencil leaving behind a pattern or image. Not only are these pipe great to smoke out of, but they are also great table and conversation pieces. Make sure to check out Liberty's full selection for other color and design options.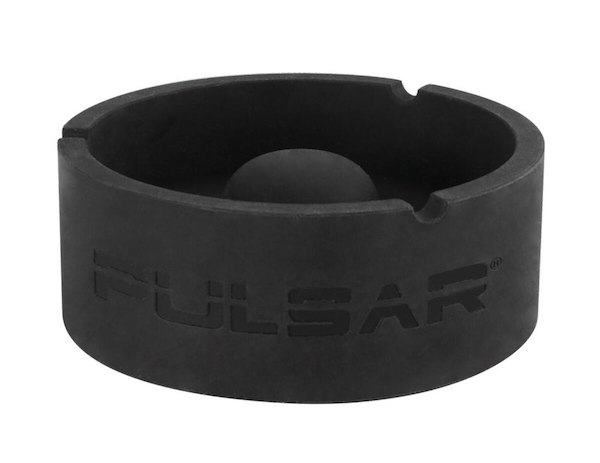 A silicone ash tray is a great inexpensive gift for smokers. It's something every stoner needs. Especially if they use glass. Tapping your glass bowl on a glass ash tray is a big "no no" and has lead to breakage on more than one occasion. This silicone ash tray is perfectly safe to tap your glass bowl on. It even has a center piece specifically for that purpose!
7. Newport Refillable Torch Lighter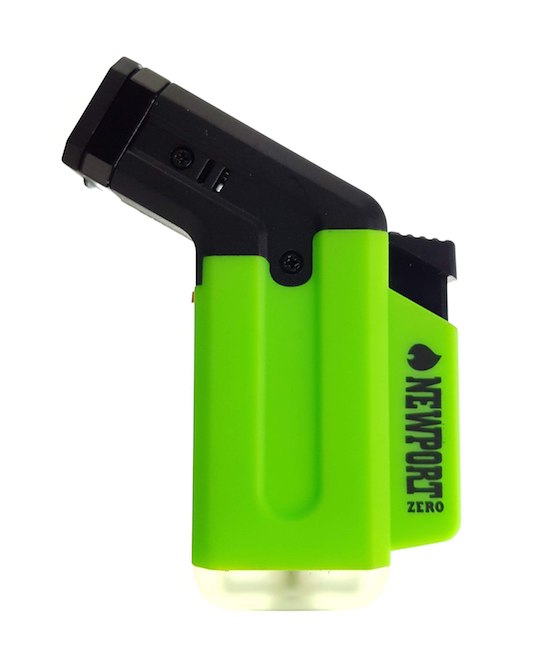 These torch lighters are great for lighting bowls, joint, and blunts. At only $5.99, it's the perfect stocking stuffer for any stoner! They are re-usable, re-fillable, and come in a variety of different colors. These torches are such a good deal, you'll have to grab one for yoursefl too!
8. Protective Coaster Pads by DabPadz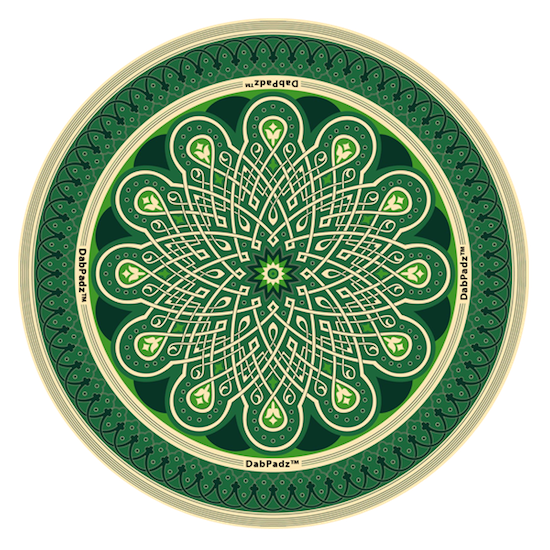 If you have friends or family that use glass pipes, bongs, or rigs, a pad by DabPadz is great stocking stuffer. They protect your glass by providing a soft cushioned surface for you to set your glassware on. They make a bunch of really cool designs and start at only $6.50 each.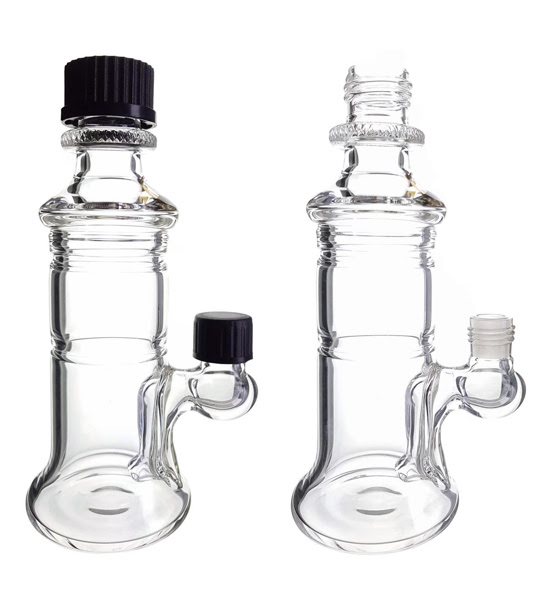 We all have that one stoner friend that take his rig everywhere. You know, the one that prefers to use a Quartz Banger rather than an E-Rig. Well this is THE PERFECT GIFT for that person. The ultimate travel rig. Fill it up with water, screw on the tops and you are ready to go. No need to empty and fill your rig each time for those pit stops. Even if you aren't that person, these are great daily driver rigs and they look cool too!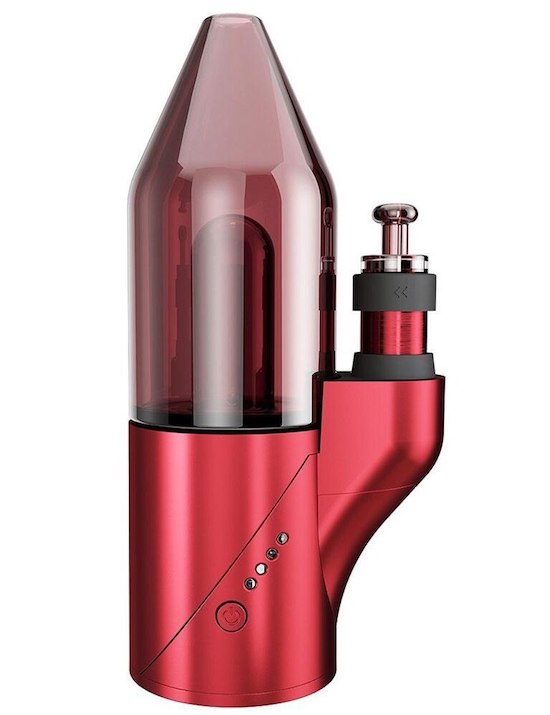 This isn't exactly a "cheap" gift, so we suggest saving this one for someone that really means a lot to you. Whoever receives this gift is sure to know how much you appreciate them. The Carta Rig is one of the hottest items to release in 2019. Battery operated, precise temperature settings and best of all NO TORCH NEEDED! It's also customizable with 3rd party bubble attachments, so it can be upgraded later on (Gift idea #2 for a later date). We dub this the BEST STONER GIFT of 2019.
---
Well, that "wraps" it up! We hope this list helped you pick a wonderful gift for your friends or family. Thanks for shopping with us. Happy Holidays from your friends at The Dab Lab!