Posted by Jack Daniel (Edited by Jay Dreadhead) on 16th Oct 2017
Nice fresh water in your baller dab rig…check! Delicious wax or oil loaded on your dabber…check! Time to heat your dab nail and… *poof* that budget department store torch that you got has bit the dust and will not work at all. This time, avoid the crowds and parking hassles and shop from home at The Dab Lab, where we have the best variety of dab torches, from the brands that you know and trust, with sizes, styles, and prices to suit everyone!
In fact, we have so many torches that it can be a bit overwhelming to sort through them all if you are not sure what you are looking for. That's why we created this handy dandy Dab Torch Buyer's Guide, which should help you determine exactly which torch is best for you.
One thing that all of these torches have in common is that they are all fueled by butane gas, which is of course highly flammable, so always exercise caution and good sense when using your torch. That is really where the similarities end, so we will break down the 4 most common sizes that you will see here in our store, with the pro's and con's about each size.
MINI TORCHES
These pocket-sized triple-flame torches from Vector come is two distinct styles – the Vlast and the Radar. Both models come with a lifetime manufacturer warranty, for your peace of mind.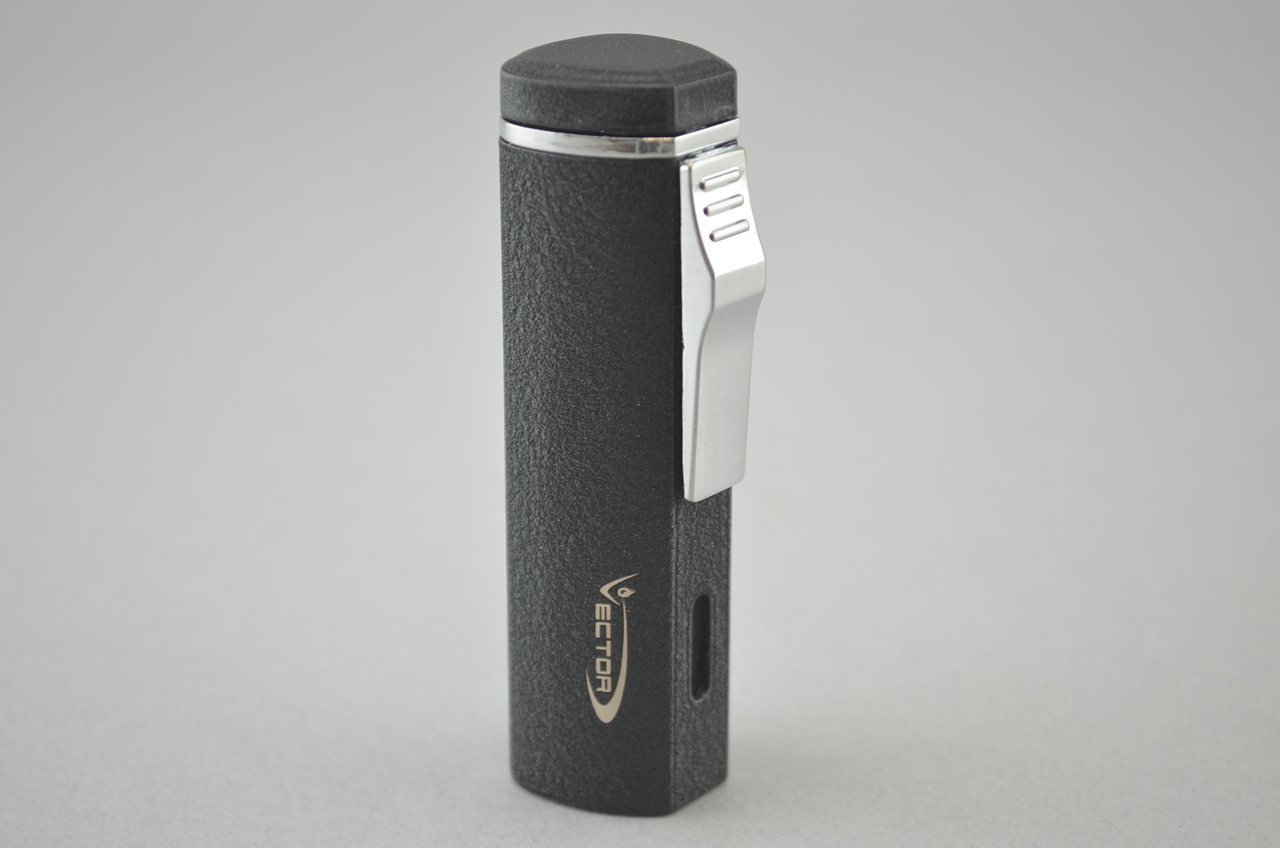 These are ideal for use with all Health Stone Glass (discontinued) products, as anything larger than this will produce far too much heat. By just touching the tip of the triple-flame to your Oil Vapor Stone and the wax on top of it, these Vector torches will give you the best Health Stone experience possible. You can also heat standard 10mm titanium or quartz nails with one of these (not the domeless style), but it's not really the most efficient way. Virtually windproof, these triple-flame torches make great joint or blunt lighters as well. Due to their small size, these torches are among the most affordable in our store.
SMALL TORCHES
Shaped more like a traditional butane torch, our "Small" series of torches from the company #ThisThingRips are perfect for travel. The R-Series Micro Butane Torch is very useful for heating quartz or titanium domeless nails. The lowest priced torch in our store, this model features a lifetime manufacturer warranty, a flame height adjuster, a removable stand, and more.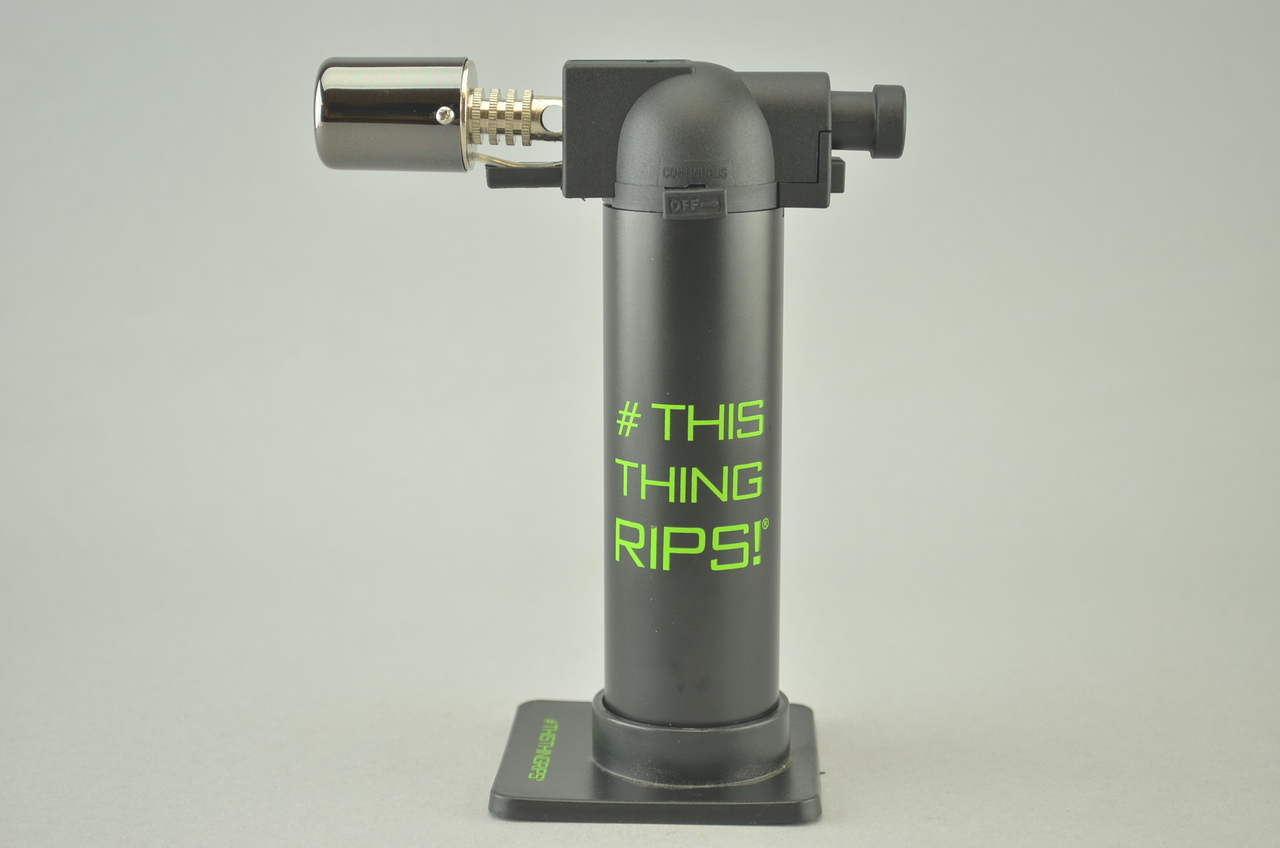 This torch will take longer to heat the average dab nail than some of our larger options (especially nails with XL heads), but the price is just so appealing!
MEDIUM TORCHES
The majority of dab torches that we offer will fall into this category.
With incredibly affordable options from trusted brands like Vector, Blazer, Errly Bird, and #ThisThingRips, this is the best-selling size here at The Dab Lab. These torches typically stand about 6"-7" tall, and can produce a flame that burns at anywhere from 2400-2700 degrees! This is plenty of power to heat virtually any size domeless nail head in a respectable amount of time.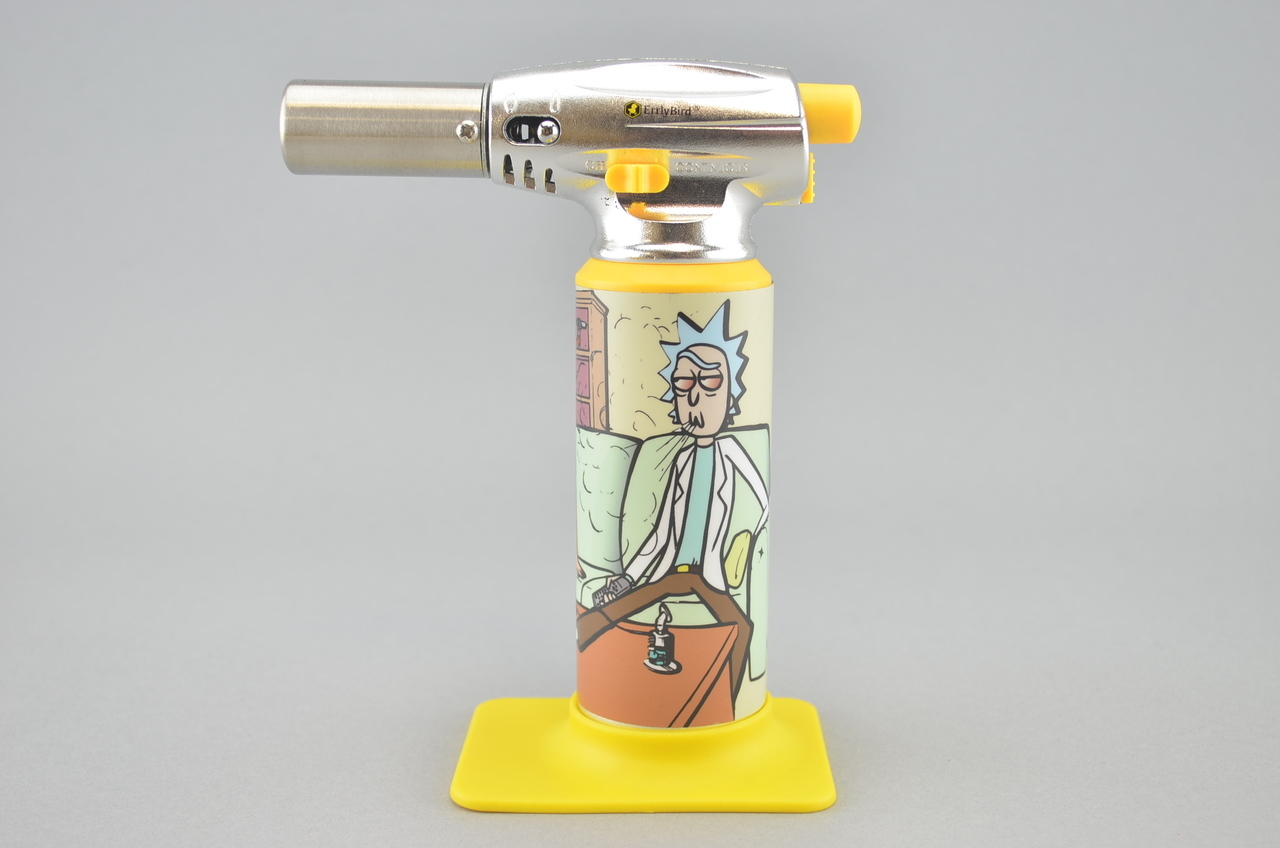 The Errly Bird models are available in many different "Torch Art" styles, featuring original artwork with each design being a limited edition – only 200 of each design were made, if you see one you like, you should snag it!
LARGE TORCHES
For those who want the fastest and most efficient heating time when dabbing, the Blazer Big Shot GT 8000 is just what you're looking for.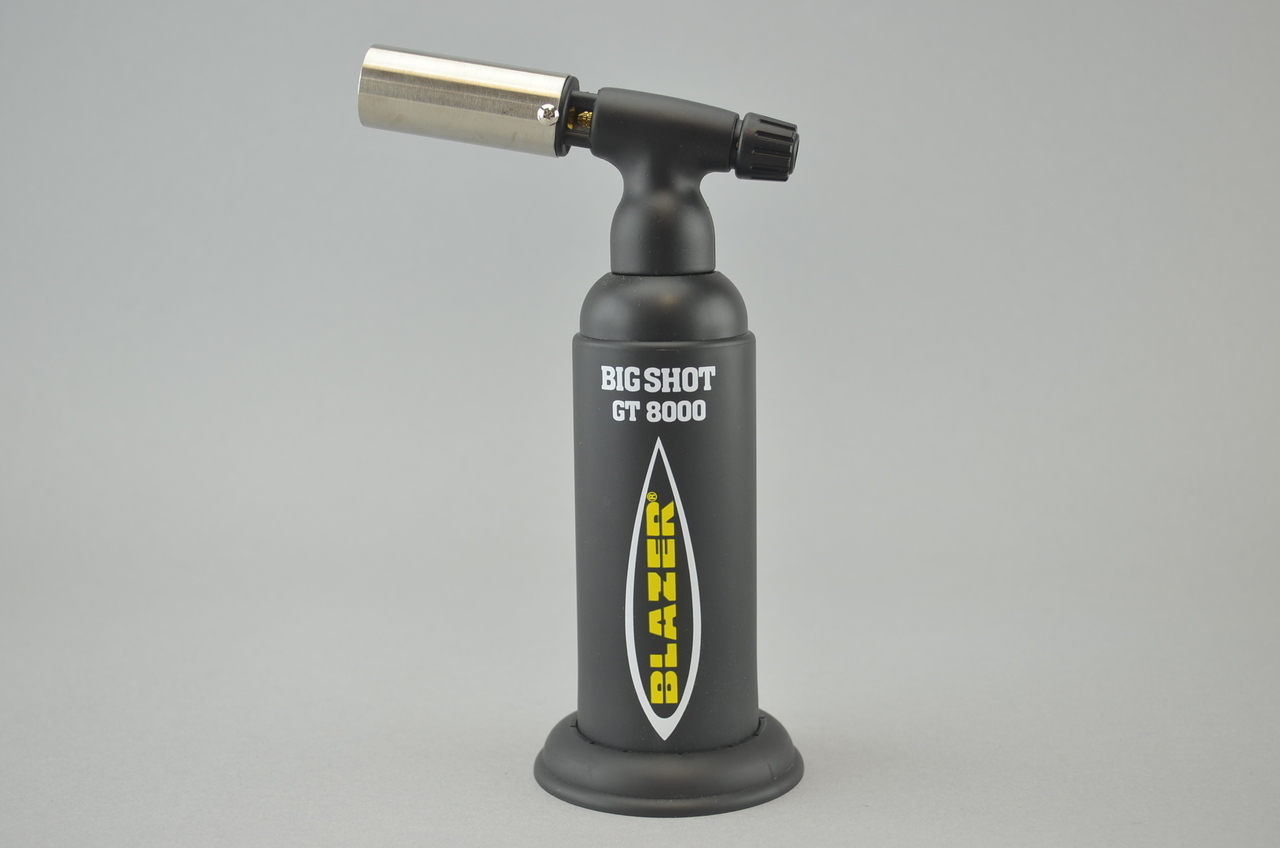 The piezo crystal instant ignition ensures frustration-free dabbing, and blazing fast heat-up times on even the largest titanium or quartz nails, buckets, bangers and troughs. The price of this torch is slightly higher than the smaller models, but its high efficiency will save you money on butane over the long run. One of the most popular dab torches on the market today can be yours when you shop online at The Dab Lab.
Most buyers will probably want to browse the products described under the "Medium" and "Large" sections of this Buyer's Guide, but don't count out the many uses of the "Mini" and "Small" sizes too!
If you have any more questions about which dab torch might be best for you, feel free to leave a comment below, hit up our Live Chat during business hours, or send us an email or message on social media and we'll be happy to point you in the right direction.