Posted by Jack Daniel (Edited by Jay Dreadhead) on 27th Dec 2016
In the mid-1990's, the world became a much smaller place as electronic mail – or e-mail – changed the way that we would correspond with one another forever. Rather than sitting down with pen and paper, envelope and stamp, e-mail made the entire experience much more convenient.
Fast forward a couple of decades and now e-mail is almost passé. But the electric NAIL – or e nail - is making the dabbing experience more efficient, more convenient, and more desirable than an open flame torch to many people who might just be getting introduced to it.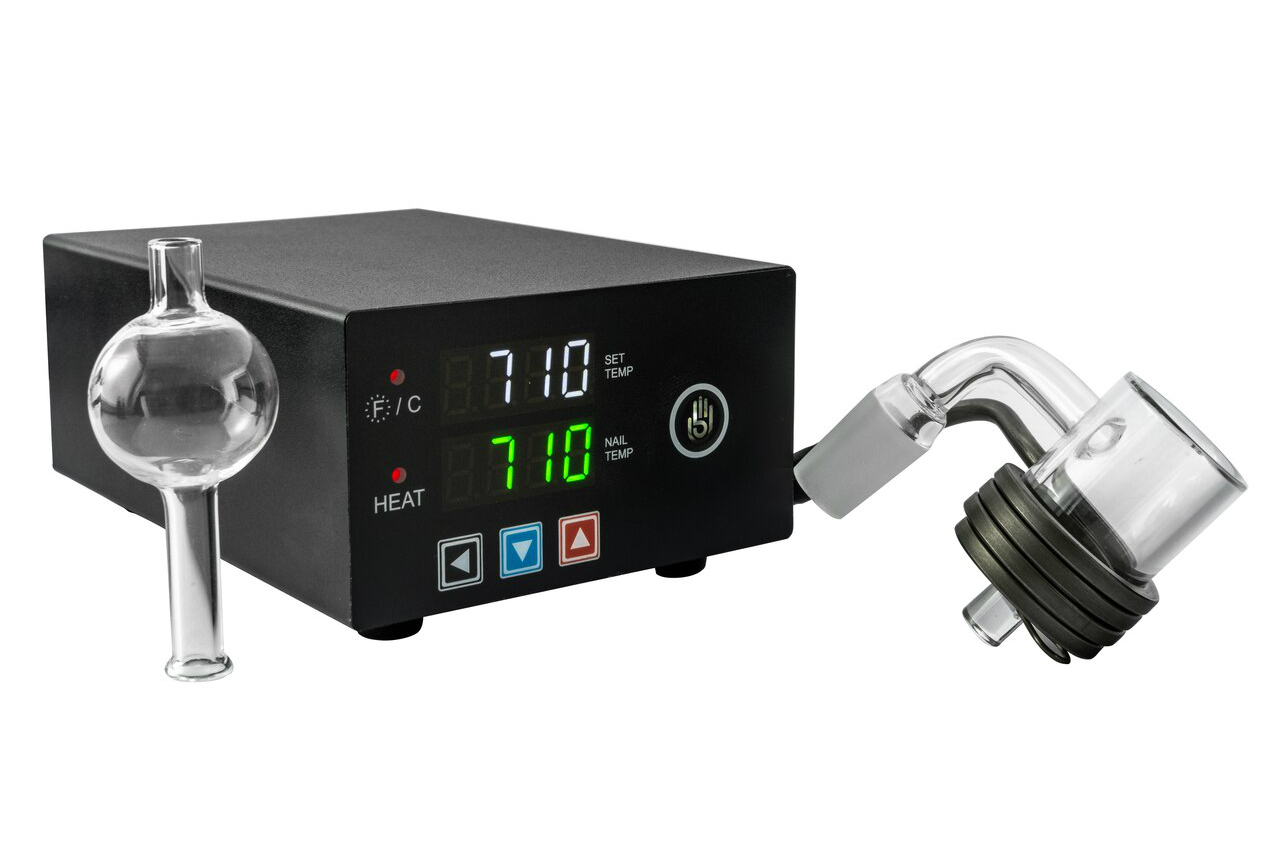 The idea behind an electric nail is fairly simple. An electric temperature control unit is connected to a power source (usually plugged into a wall outlet, or supplied by a battery). This power is used to heat a metal or ceramic wire coil that is also connected to the temperature control unit. Attached to that heater coil is a titanium, ceramic, or quartz domeless nail. By adjusting the temperature on the control unit, the coil begins to transfer the heat, and the user can effectively decide what temperature they want their nail head to be.
Not only do you get to set aside the often unwieldy open flame torch (which can turn people off if they are not used to dabbing), but no longer do you need to play the guessing game of hoping you have heated your nail for long enough, then let it cool long enough, etc.
Do you know your favorite temperature to dab at? Just set it and forget it with a new e nail from The Dab Lab.
When looking for an electric dab nail for sale, you first need to decide if you can live with an analog temperature control unit, or if you must have a digital control unit.
The analog versions will allow you to use a manual temperature dial to get awfully darn close – but not exactly – to the temp you want. Whereas the digital version will allow you to set the temperature to the exact degree you desire. You can save a few bucks by going analog, but if you have the money, digital is preferred.
Don't be fooled by too-good-to-be-true pricing on garage-built e nails, though. You need to buy yours from a reputable source, like TheDablab.com where we have a good selection of cheap e nails for sale.
The HIGH5 E-Nail Kit is the perfect electric domeless nail for sale for those on a budget. For just $190.00, you'll get everything you need including a digital temperature control unit, a heater coil, a quartz banger & carb cap, and a 1-year manufacturer guarantee. Check out the great reviews at the bottom of the product page!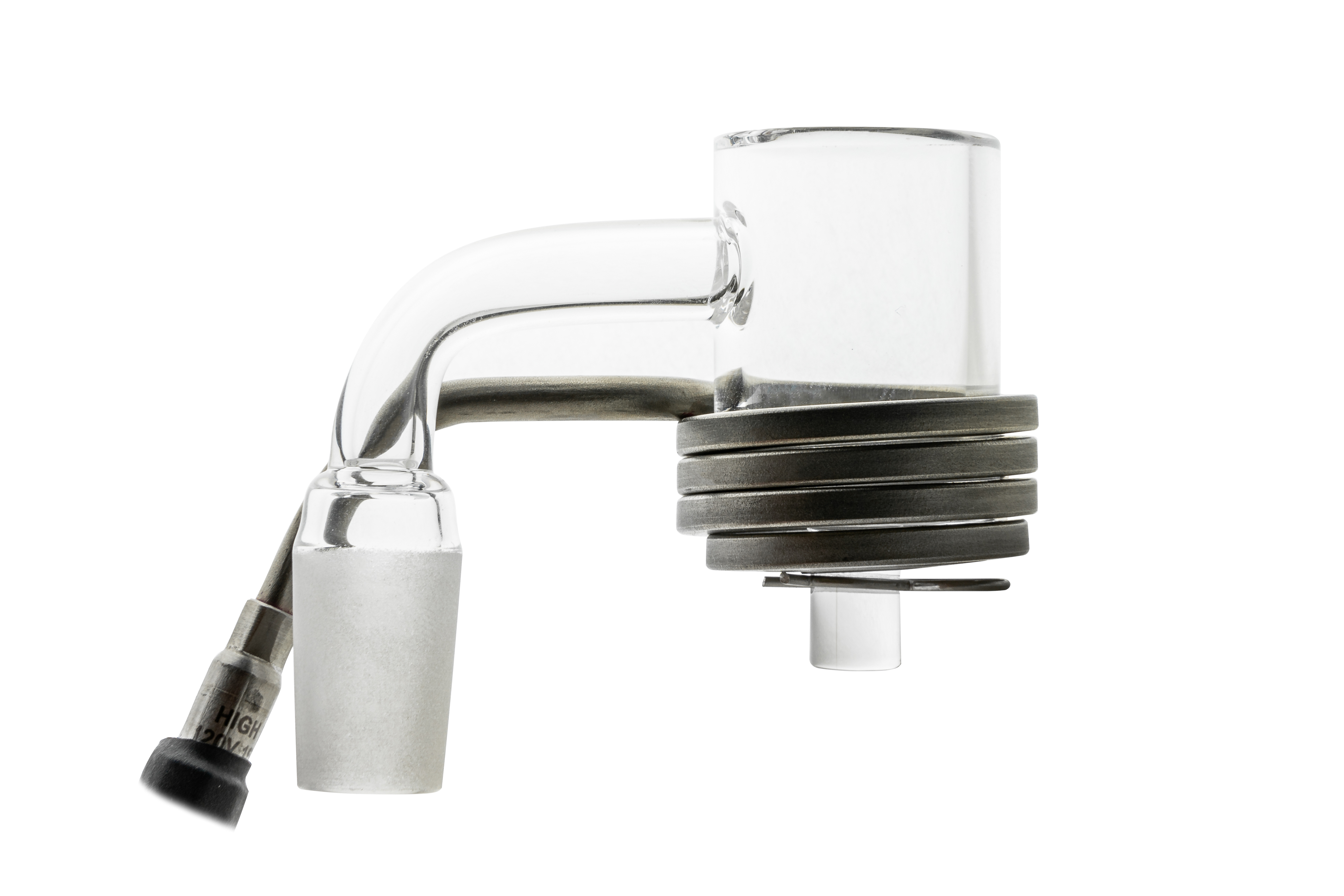 One of the latest and greatest innovations in the e nail game is the addition of battery powered portable e nail units, like the the Puffco Peak and High5 Duo Electronic Dab Rigs. By using a hybrid of vape pen and e nail technologies, these products have successfully bridged the gap and made dabbing-on-the-go a tasty and effective reality. No torch, no plug, just dabs anywhere and everywhere.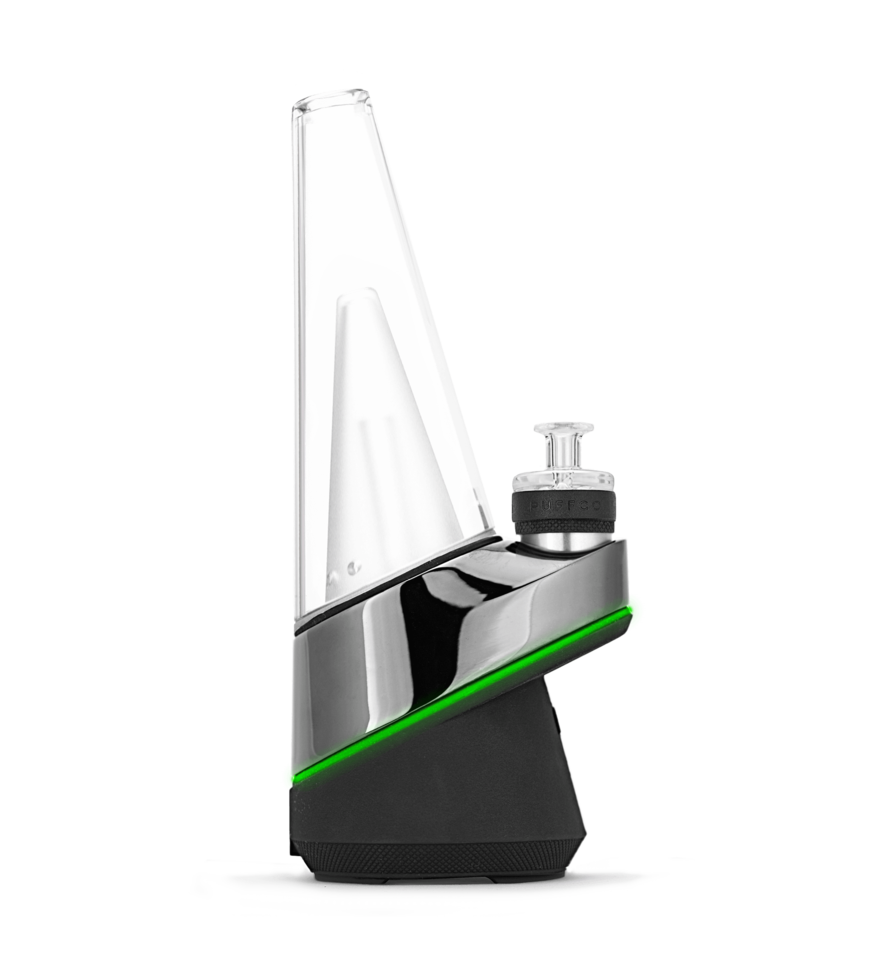 The party doesn't really start until the dabs get going, right? So keep the nail head hot and the party scene lit with a smokin' new electric dab nail for sale at TheDabLab.com