Posted by Jack Daniel (Edited by Jay Dreadhead) on 13th Feb 2019
I spent many, many years and smoked my way through many, many bags of bud before I discovered the benefits of grinding up your herbs before you smoke them. Whether you prefer to use a bong or a blunt, a pipe or a pre-roll, one-hitters, bubblers, or if vaporizing is your preferred method, having a high quality grinder on hand is essential for maximizing the strength, aroma, flavor, and effects of your favorite cannabis strains.
The most popular style of herb grinder today is the 4-piece grinder. This multichamber marvel of ingenuity features a large lid and loading area for the top chamber, packed with concentric circles of razor sharp teeth in both.
Convenient drop-through holes allow the chopped material to pass down to the 2nd chamber. This area will have a fine metal mesh screen as its floor. As ground herb is gently agitated across the surface of the screen, shiny golden trichomes are broken off the cannabis material.
These 'trichs' are small enough to pass through the micro holes in the mesh screen, but the leafy plant material will not. Not all trichomes will be separated from the plant material. In fact, most will remain intact within the pile of delicious smokable material stored in this 2nd chamber.
It is from this pile that you will pack bowls, fill papers, or load your vaporizer, but it's the final chamber below that holds the real treasure.
In the bottom chamber, below the mesh screen you will begin to accumulate a golden dust-like material known as "kief". This kief is just a mass of ultra-potent trichomes that would likely have been lost to your scissors or fingers had you not had that grinder handy.

Now you have a bounty of flavorful powdered hash essentially, ready to be enjoyed in any number of ways.
There are 2-piece, and 3-piece grinders that simplify the process and slim things down considerably, and each style has its own pro's and con's. We have a bunch of quality affordable weed grinders to choose from – heck, we even have a 5-piece grinder with TWO mesh screens!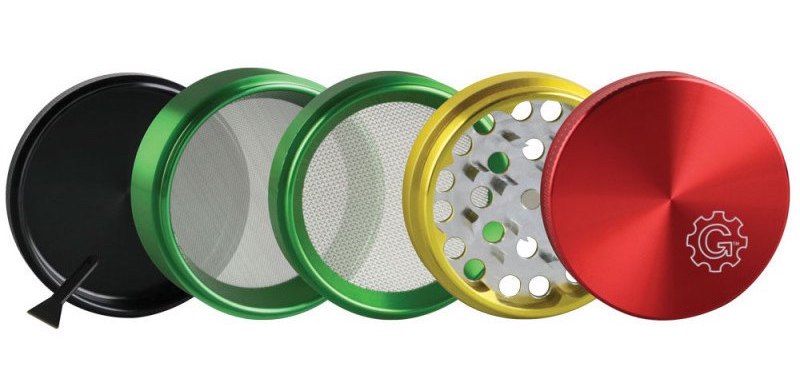 Of course, there are plenty of ways to pack a bowl or roll something up without an herb grinder. Scissors and buds in a cup can do some work. So can a few shakes with some clean nugs, a cleaner coin, and a plastic container. And who among us hasn't packed about a billion bowls with nothing but our fingers to bust things up a bit?
So yeah, it can be done, but these methods are far from ideal when compared to the smooth, aromatic results of a top shelf grinder.
FEEL THE BURN
When you are trying to burn anything, surface area is a key factor. Just like a thick wood log will burn very slow, very hot, and with little smoke in a campfire, so too will that tree stump sized nug that you just jammed into your bowl.
Some tokers like to stack it like that and pass the same bowl around all night long.
Personally, I prefer to get a nice fresh, green, tasty rip every time I take a toke. I'd rather not settle for everyone's leftovers.
Breaking up a 1g bud of cannabis still just produces 1g of broken up bud, but just like kindling in your campfire now it has much increased surface area for the flame of your lighter to interact with.
The finer the grind, the more surface area available.
This is why smoking ground up herb in a bowl makes many people feel the effects much more powerfully than if they had just stuffed in a fully intact bud.
This also allows you to make your meds stretch further for you. Just a pinch of finely ground cannabis will hit you a lot harder than a couple calyxes.
ROLL WITH IT
If you enjoy the ceremonial process of rolling your own joints or blunts, you probably already appreciate the reliable, uniform texture that only a good grinder can deliver. The straightest, strongest, most evenly burning bats, blunts, and doobies all begin with an even grind.
For particularly moist nugs covered in glistening trichomes, a grinder can help keep your fingers from getting too sticky to handle your rolling papers or blunt wraps effectively.
Not to mention, that bottom chamber full of frosty, caked up kief comes in very handy when you're rolling one up for a special occasion.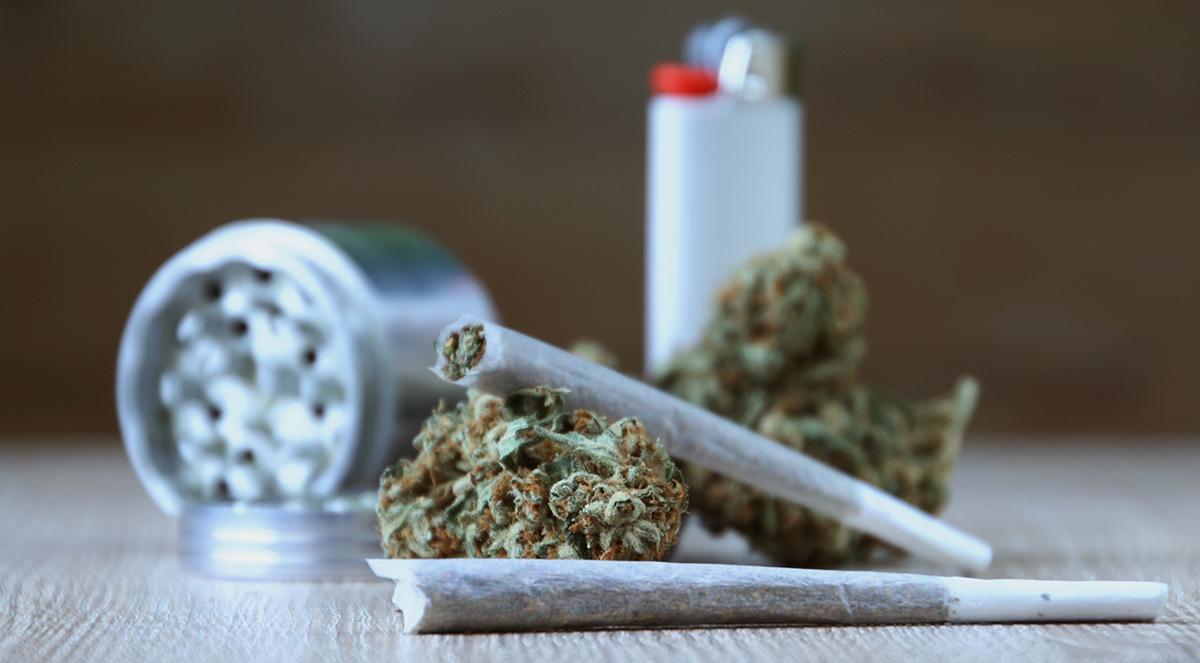 THE ONLY WAY TO VAPE
Whether you prefer to use a tried & true tabletop vaporizer unit like the best-selling Volcano, or the feature packed Arizer Extreme Q, or a packet-sized handheld herbal vaporizer like the the Pax or the Firefly, it is absolutely critical that you have a grinder to prepare your cannabis for full and efficient vaporization.
Since you'll be using hot air and convection to heat your herb, instead of a flame, that surface area science from earlier is even more important now. Proper airflow is crucial and can only be achieved with a uniform grind.
These products often come with an inexpensive plastic grinder or a grinder card, but we recommend that you, and your herbs, stay away from those. Both are typically made from substandard materials and can deposit shavings or chunks of plastic or paints into the same material you plan to smoke.
You deserve better, get yourself a top shelf grinder from TheDabLab.com
YOU WANT OPTIONS, WE'VE GOT OPTIONS
Besides a vibrant array of color options from the bestselling brands in the industry, here at The Dab Lab we have grinders that provide a super-fine, sand-like grind. We have others, like our Phoenician Grinders, which provide a more scissor-like final product that many find ideal for blunts.
Prices range from entry level to connoisseur, with features to match.
Our grinders are precision machined and expertly anodized for years and years of safe, fresh grinds.
When your grinder gets a little sticky and your threads hold more hash than your stash, a simple soak in a bong cleaning solution will have you back to brand new in no time.
When you are ready to upgrade your grinder, and your overall smoking experience, your buds here at The Dab Lab will be happy to take a spin at matching you up with the perfect grind.