Posted by Jack Daniel (Edited by Jay Dreadhead) on 1st Jun 2017
The oil vaporizer pen has become an essential every-day-carry item for a growing number of cannabis connoisseurs. Their discrete and stealthy nature, the ability to activate them with the touch of a button, and the lack of ash or resin or lingering smoke leads to a cleaner, easier, and highly effective method of getting baked on the go.
We are proud to carry a strictly chosen lineup of oil vaporizer pen kits here at The Dab Lab and although they all tend to vary slightly from one another, we have compiled this universal guide for how to use and maintain your oil vaporizer pen to ensure thousands and thousands of satisfying puffs of tasty vapors. This guide assumes that you have already purchased a pen and are looking to maximize its capabilities. If you are looking to buy one still, hit us up at The Dab Lab and we will answer all of your questions and lace you up with exactly what you need.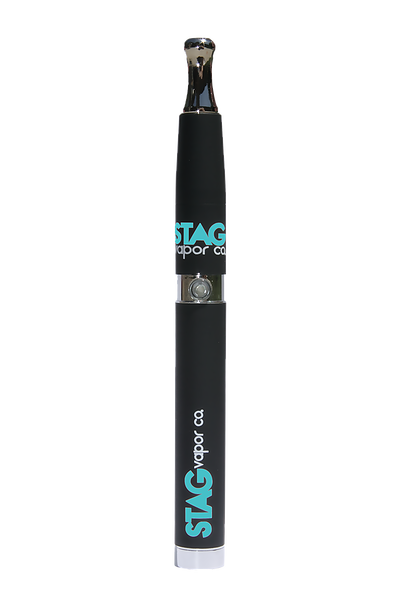 ANATOMY OF A VAPE PEN
Like we said, vape pens take on many forms these days, but all of them essentially break down into three parts: Mouthpiece, Battery, Tank/Heating Element
The mouthpiece is just what it sounds like, a hollow tube, typically tapered on the end that you will inhale from. In most cases, the mouthpiece rests over the heating element once it is loaded.
The battery is what you will be connecting to a wall or car charger and what provides the power to heat the heating element. Some batteries offer a variable voltage feature, allowing the user to dial the amount of heat produced either up or down, but this is usually a matter of preference that you will need to experiment with if your pen offers it. Some vape pens have their own style of battery that only fits with their components, while most vape pen batteries use a common 510 universal threading making them compatible with all sorts of tanks and mouthpieces.
The heating element, also called a tank, is where you will load your oil into. It receives the power from the battery and transmits it to the heating element which converts it to heat to vaporize your oils within. These days, there are tons of types of heating elements, but the most popular for vaping cannabis oil seems to be the quartz or ceramic rods, and most connoisseurs try to avoid any tanks that use a fabric wick. So, how do you use it?
LOAD UP
Your best bet when packing your tank is to go easy on the amount you load each time. Once that oil starts to heat up, it will begin to bubble and become runny and viscous, and if you overloaded your tank you could end up with a sticky situation and oil all over the outside of your mouthpiece and battery…or all over the inside of your pocket. Just toss in a BB-sized ball of wax and figure that you are going to get 2-3 good rips off each load – like packing a pipe – and you should be fine. If you feel like you "waste oil" with your vape pen, most likely you are packing too much into your tank each time.
POWER UP
Most vape pens will have a slight charge to the battery right out of the box. This is so that retailers can "demo" the pen for customers who want to see how it works. But as tempting as it may be to just get to toking, you should always give your pen a FULL charge prior to its first use. Consult your owner's manual, but "overnight" is usually long enough to charge even a fully drained battery, but you should avoid leaving a vape pen battery charging for much longer than that. Once charged, most oil vaporizer pen batteries are powered on by pressing the main power button either 3x or 5x quickly. An led light indicator should let you know once you are powered up.
VAPE UP
On most setups, simply holding down the power button once the pen is ON will heat the tank and begin to produce vapors. A common mistake is to hold that button down way too long, thinking that you aren't "getting a hit". Trust us, you are. You are not combusting plant matter like smoking a bowl, so the vapor is much more thin and easy to handle, but will pack the punch of 10 pipe loads. Hold the button and inhale for a few seconds, release the button and continue to inhale for a few more, hold it in for just a few more and BAM! you are blasting off, every time.
CLEAN UP
Cleaning your oil vaporizer pen on the go is not always easy, but every time you get back to base, there are a few simple things you can do to keep your pen tasting great and working well. Your mouthpiece can be a spit trap, and does get a bit sticky inside from vapor residue. So a simple soak and rinse in some iso rubbing alcohol after each use will keep everything cleaner down the road. Your battery should be clean, but now is a good time to recharge to full power. Your tanks are meant to be disposable and replaceable after several uses. You can and should remove the tank/heating element when the pen is not in use, and be sure that the electrical connection between tank and battery is clean and oil-free. The #1 way that batteries get damaged is when a dirty tank gets stuck to the battery and the user tries to force them apart. Keep it clean! So there you have it, friends! As long as you buy a high quality and reliable oil vaporizer pen like the ones we offer here at The Dab Lab, the tips here in this handy guide will help you keep your head in the clouds.