Posted by Jack Daniels (Edited by Jay Dreadhead) on 13th Sep 2018
Both medical and adult use cannabis laws are loosening around the country with states writing their own rules as they go. Laws vary pretty drastically from state to state when it comes to topics like possession, or cultivation, or sales, but one facet that all states seem to agree on is the prohibition of public consumption.
At the pace we are moving, it probably won't be too long before heady glass dab rigs and bongs are common fixtures everywhere from tailgate parties to weddings, but for now you could face a steep fine or even a misdemeanor charge and some jail time depending on where you get popped taking tokes in public.
That's the legal aspect of it, but there is also the social aspect.
Not everyone is as down with the plant as we are. When trying to sneak away from a crowd that joint you rolled might taste like blueberry muffins to you while you hit it, but the stale secondhand smoke can travel pretty far and is not appealing to most folks.
Maybe your mother-in-law is asleep down the hall and you finally have a chance to get your head right. Do you dare bust out the bong and pray that the telltale sound of percolating water doesn't betray you? Or worse, your dab rig and torch to imitate a military jet taking off as you try heat your quartz banger… no way.
Instead, we've got the absolute best options here to toke your terps and dab your dank discreetly. With this undercover gear from TheDabLab.com you'll be the life of the party and they'll be none the wiser!
OIL VAPE PENS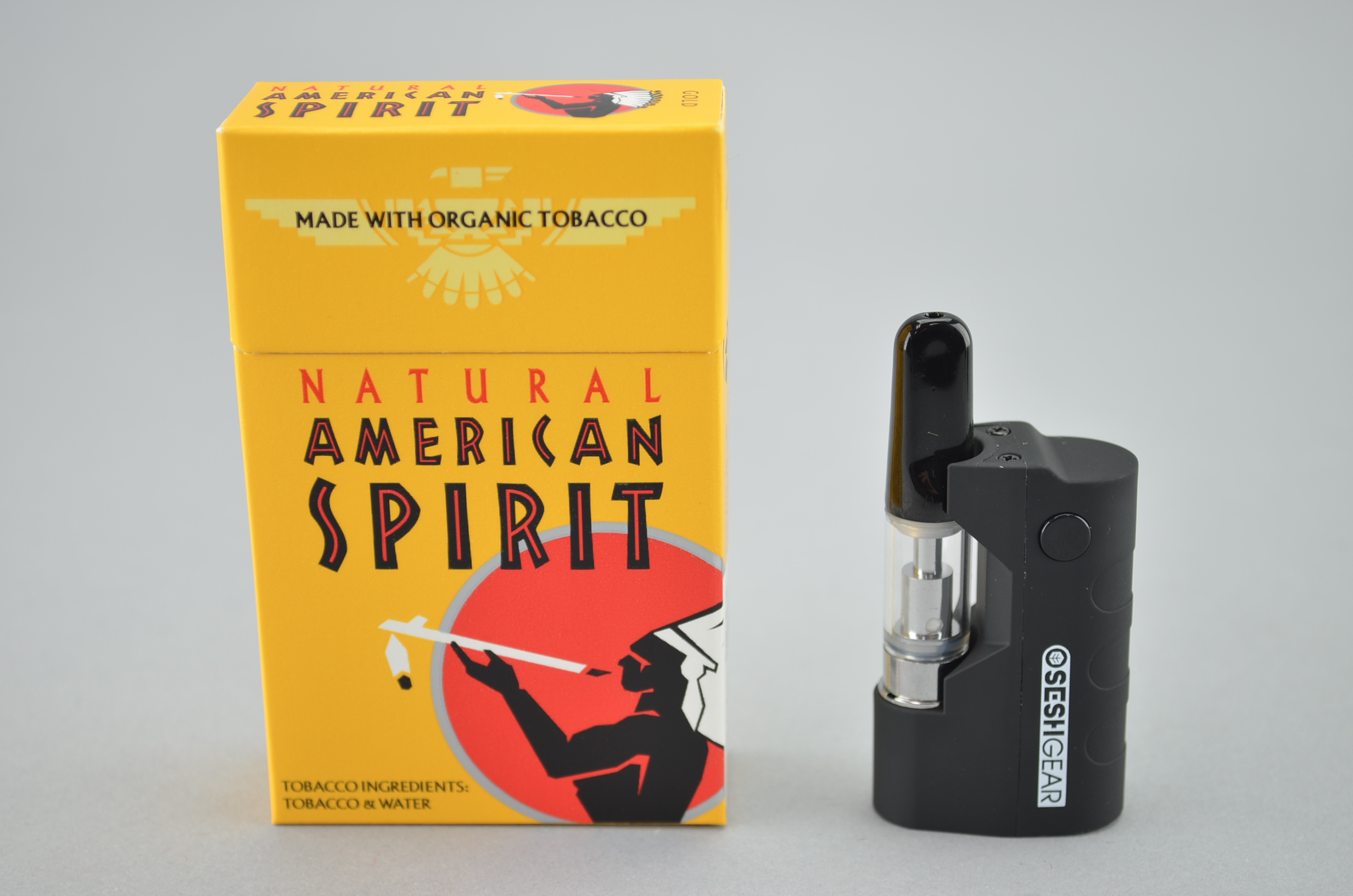 Shown Above: GiGi Vaporizer by SeshGear for use with Pre-filled Vape Cartridges (Extremely Discreet)
Recent feedback from states like Colorado, Oregon, and California have shown that consumers are buying and using much less cannabis flower than they used to. Instead many are turning to alternative options like vaporizer pens loaded with high potency cannabis oil.
Oil Vape Pens basically consist of a battery, a chamber or tank for the oil to be loaded into, and a mouthpiece.
High quality options like the Orb XL Travel Kit from SourceVapes or the R2 Rig from #THISTHINGRIPS will offer variable voltage so that you can dial in the temperature you prefer to vape at, as well as adjustable airflow to deliver lung expanding blasts of awesome flavor and effects.
The best part is that when you are vaping cannabis oil, the secondhand vapor is typically very minimal (especially if you keep your voltage/temperatures low) and its aroma is generally very non-offensive. Most extracts or pre-filled cartridges smell nothing like combusted cannabis once vaped and exhaled.
Some people prefer to load their own wax, budder, shatter, or rosin into their vape pen and at The Dab Lab we have an unrivaled selection of the very best options for that use from trusted brands like Pax, Firefly, GPen, Yocan, #THISTHINGRIPS, Wulf Vapes, Magic Flight, Cloud Vapes, Exxus, Atmos, Apollo Airvape, Stag Vapor Co., SourceVapes, and more!
For those who get their oil in pre-filled cartridges we have some cool options to accommodate those as well – be sure to check out the super discreet Selfie Vaporizer from Sutra, the Snap Vaporizer from Exxus, and the Duo Vaporizer from Wulf Vape for a palm-sized, easily-concealed, long-lasting and heavy-hitting option for enjoying your pre-filled carts everywhere you go.
HERBAL VAPORIZERS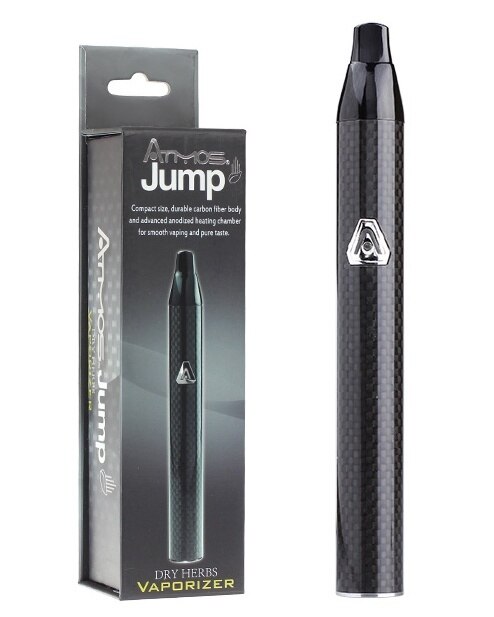 If you absolutely must have some actual flower in your daily routine but you know that the stench of burnt buds is bound to blow your cover, we've got your back.
Though not quite as discreet as an oil vape pen, using a handheld herbal vaporizer can put your head in the clouds while keeping you under the radar.
When you use a legit herbal vape like the Atmos Jump (shown above), or the various herbal options that we carry from Wulf Vape, you know that your herb is being heated by convection vaporization, instead of straight combustion like with fire, and this leads to a much less offensive odor from the resulting vapors.
When used at the proper temperature, the amount of vapor exhaled by the user is nearly invisible and carries very little odor.
CHILLUMS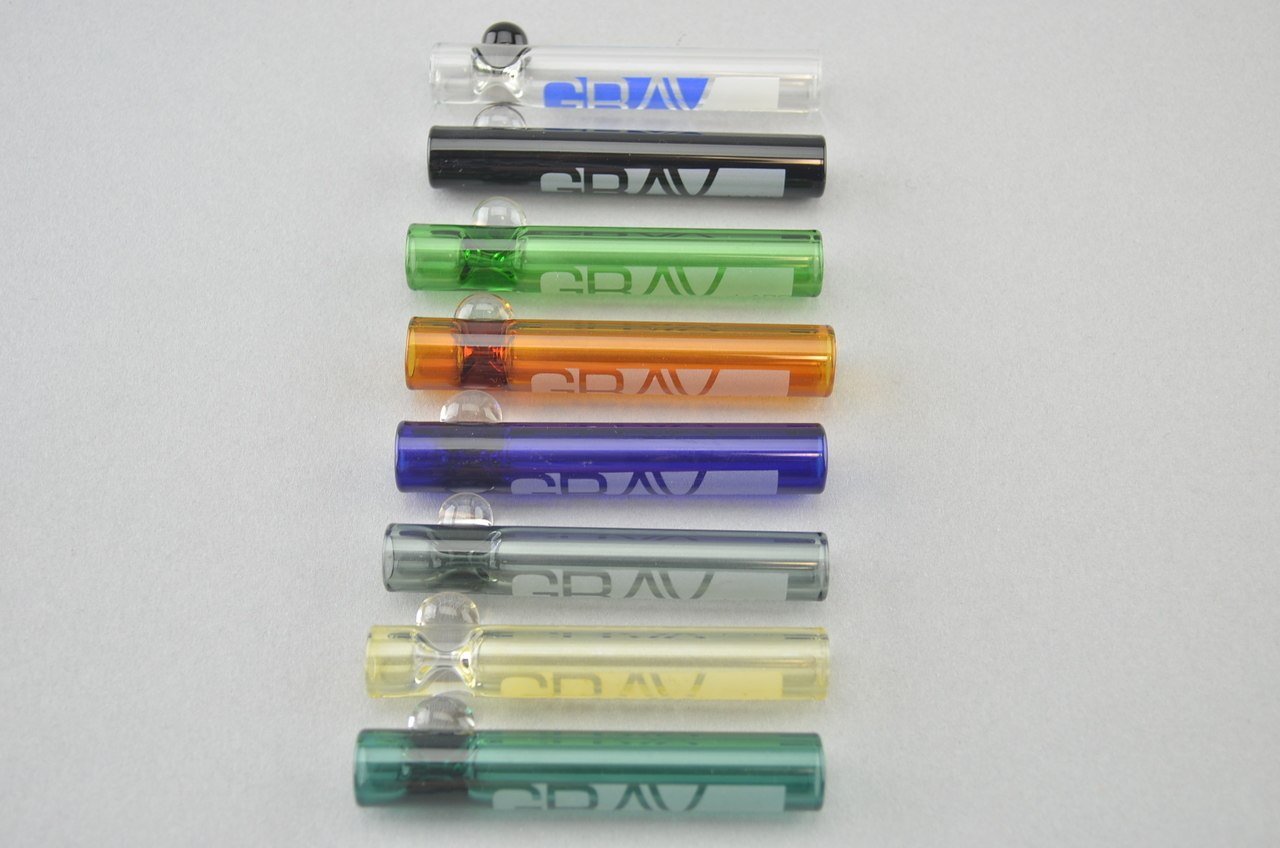 Vaped herb doesn't float everyone's boat however, so if you are really craving a taste of some old school herb but you don't want to make a scene, a pocket-sized one-hitter, or chillum, could be just what you are looking for.
A chillum (or a "onie" as they are sometimes referred to) is a basic pipe usually crafted with a bowl just large enough to jam one good hit into. Simply hold the chillum in your palm and make a fist, totally concealing all but the end you light and the end you toke. Since you are taking the entire bowl down in one rip, there should be little or no residual smoke wafting off the tip of the pipe so whatever you exhale will be the only evidence.
Chillums are quick and easy but, like any pipe, they begin to stink more and more with each use. It'll do you no good if you sneak away successfully and then come back to the crowd with a resin-coated tube in your pocket. You'll need to stash it.
STORAGE/TRANSPORT
Just because the vapors from your wax or herbs don't smell much doesn't mean that the flowers and extracts themselves don't. Do not count on a ziplock bag or a scrap of parchment paper. An important part of smoking discreetly is storage – where will you stash your tools and meds when they are not in use?
Especially when traveling it is crucial to have an odor-proof bag or case to not only keep your gear safe, but to keep it a secret as well.
The T Case is a great option that offers rugged hard-shell outer protection, with customizable pluck-out foam padding inside. The best part is that no matter what you put in there, or how bad it smells, that odor will be locked in tight once you buckle down the latches.
Similarly, RYOT cases and bags provide plenty of padding for peace of mind along with activated carbon SmellSafe technology to keep odors in. These are perfect to stash your vape pen, tools, accessories, and whatever you choose to load it with safely and discreetly.
Both brands offer an everyday stylish look with a variety of sizes to choose from.
==============
There is a time and a place to puff loud and proud, but when discretion is key the proper tools and accessories from TheDabLab.com can make staying baked all day nobody's business but yours.