Posted by Jack Daniels (Edited by Jay Dreadhead) on 6th Jun 2018
When it comes to working the longer straight tube sections of a new dab rig or bong, keeping the glass turning consistently in the flame of the torch is often essential for the glassblower to put his or her vision into reality.
The two most common ways to rotate a piece of glass in the flame of the torch are to spin the glass by hand (Hand Spun), or by attaching the glass to a mechanical lathe that will spin it at the artist's desired speed (Lathe Made).
More often than not, you can tell the difference between the two by looks alone. There are certain tell-tale characteristics of rigs or bongs that are spun by hand versus those spun by machine.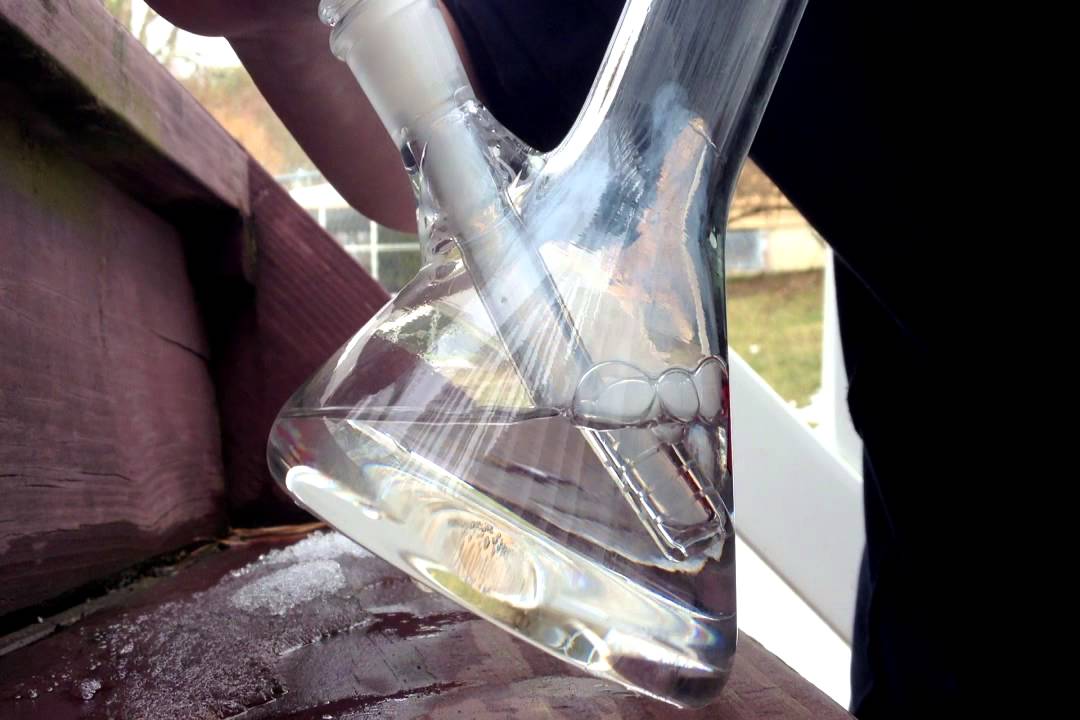 The Lathe Made glass bongs and dab rigs that we have available here at The Dab Lab are a great example.
Take the work that we proudly carry by Rawlins Glass. The crisp, sharp lines and angles and the flawless sizing, spacing, and function of every aspect of his work just shimmers with the perfection of a mechanically spun process. Downstems and percolators are always placed and lined up precisely. Another dead giveaway is the perfectly balanced and extremely thick flared base that you'll find on many of his taller pieces.
There is really no disadvantage to Lathe Made glass, although the buyer should expect to pay a bit for it to compensate for the added skillset of the artist and the added risk and overhead costs incurred when making such pieces.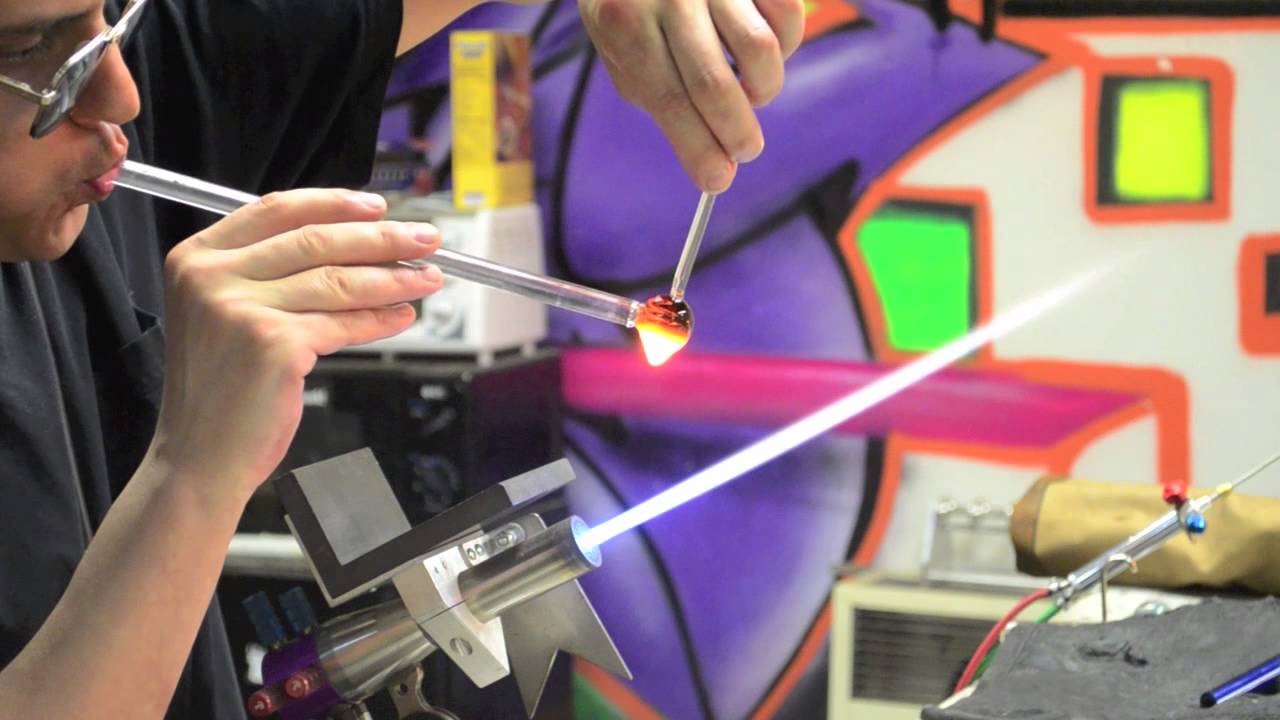 Hand Spun glass is usually (but not always) headier than Lathe Made Glass. The straight tube sections are generally shorter on Hand Spun as well, and might not always be exactly straight. Angles get rounded and lines begin to bulge on most Hand Spun glass pieces, but more often than not this only adds to their charm and even their value as they can be difficult to mass reproduce.
Diffusion is often simpler on heady Hand Spun glass rigs or bongs than the intricate percs that you typically see on Lathe Made scientific glass pieces. Experienced artists can hand spin a very well-balanced base, but if they are flared it is usually more like a wine glass, and not as thick or solid as those spun on a lathe.
Hand Spun glass is much more common than Lathe Made glass, mostly due to the fact that a good lathe can run several thousand dollars, used, and as much as a car or truck if you want to buy a new one.
On top of the high cost, they take up a lot of space in a glassblowing studio, and suck even more power which adds to an artist's overhead costs each month.
But are there advantages of one method over the other? Not really. It's up to you, and the look and chug that you prefer.
Hopefully, by using some of the pointers and clues that we have given you today, it will help you to decide which style suits you best!