Posted by Jack Daniel (Edited by Jay Dreadhead) on 13th Apr 2017
The carb cap has become an essential tool in any legit dabber's kit. You deserve better than to use the bottom of some silicone jar or some other makeshift device… but with a rig, a torch, a banger or nail, and a dabber to wrangle up for each dab, all too often the carb cap is an afterthought.
That should not be the case though, since these days universal carb caps will fit on virtually any size domeless titanium nail or quartz bucket or banger. And as with the best-selling Ti King Universal Titanium Carb Cap, the dabber is built in as well.
While directional flow carb caps are currently the rage, you still need a separate dabber and let's face it, they are glass and small loose pieces of glass can break. Imagine that sick feeling in your gut when you arrive at your destination, ready for a fat dab, only to discover that your glass carb cap broke during the journey. A banger with no cap is a sad story indeed. Don't be that guy/gal.
If you are searching for a carb cap that will do its job and will never break, you need a Ti King Universal Titanium Carb Cap for sale at www.TheDabLab.com
These Grade 2 Titanium carb caps are flat on one side and tapered and hollow on the other to accommodate everything from Halen quartz troughs to the Highly Educated titanium domeless nails – we have yet to find a nail that this awesome and unbreakable carb cap and dabber set won't work with.
Each set includes 2 threaded titanium dabbers – one flathead and one ballpoint. These dabbers are 3.5" long and they thread horizontally into the side of the carb cap which is nice since it will keep that sticky dabber head off your hat brim or out of your bangs – am I right, ladies? The carb cap even features an air hole/carb which can be used to partially direct airflow on certain nail heads.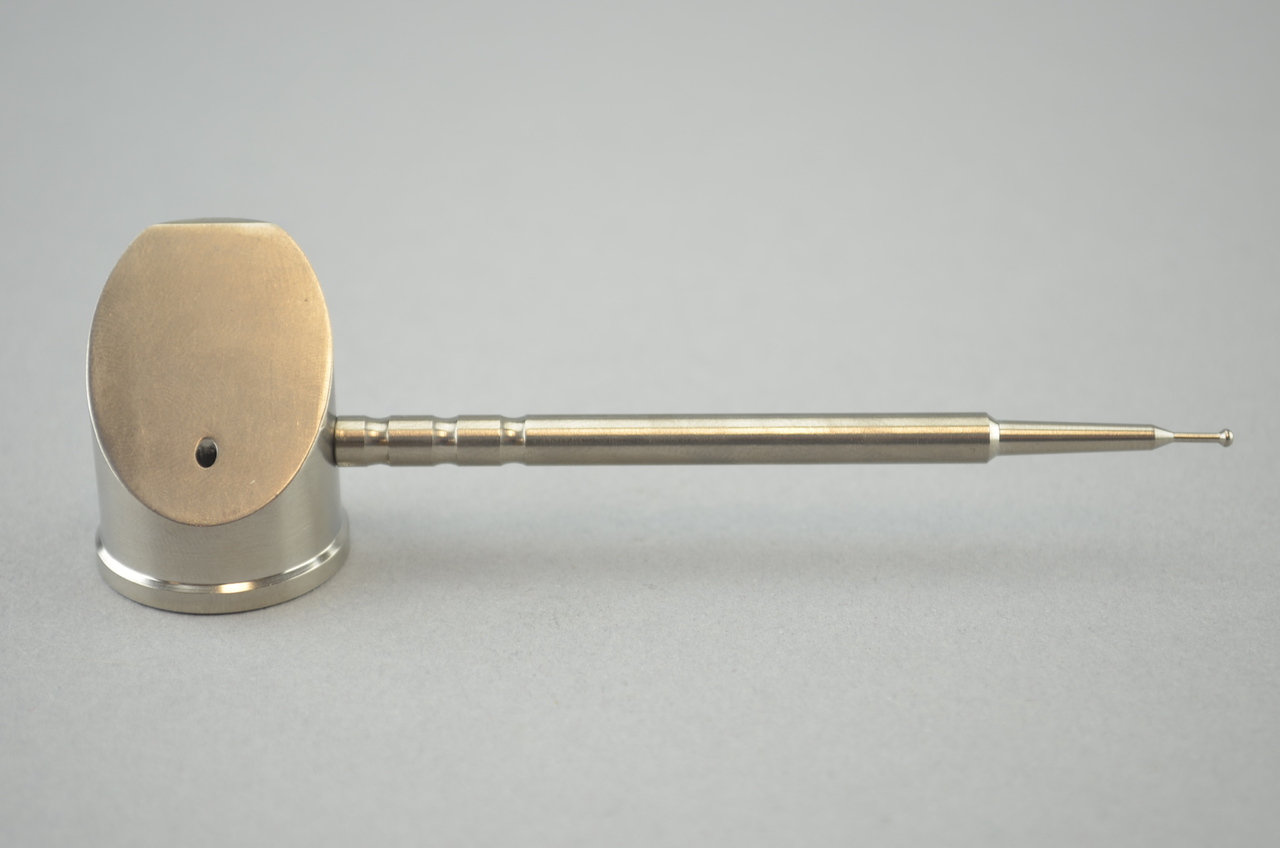 Of course, you might want something a bit more heady when you are seshing around the house, and you know we've got something for everyone here at The Dab Lab, but an unbreakable and fully functional universal titanium carb cap/dabber combo is a perfect product for the dabber who likes to take their terps on the road.