Posted by Jack Daniel (Edited by Jay Dreadhead) on 6th Nov 2017
This blog from your buds at The Dab Lab will finally put to rest the question of "What is heady glass?" Our selection of heady glass dab rigs, pipes, bongs, carb caps, and more makes TheDabLab.com your one stop shop for all things heady! From entry level customers to seasoned glass art collectors, we've got you covered with art and deals you'll only find here at The Dab Lab.
If you keep hearing the term "heady" being used to describe a piece of glass, but you see no heads on it, and you are confused, we got your back. The best way to think of what makes a piece of glass art – like a pipe, rig, or bong – heady, is to think of what would make such items the opposite of heady, what we call "scientific".
Scientific glass is just like it sounds – usually lots of straight lines, beaker shapes, and always clear, colorless glass. So heady glass is the opposite of that! With heady glass, explosions of colors and patterns and designs worked into and onto the glass by experienced and talented glass artists lead to a never-ending medium of art that is getting more and more impressive as today's artists build on the skills they learned from their predecessors and push it all to another level altogether.
Though there are exceptions to the rule, heady glass pieces are usually not mass-produced, and are typically created from the highest quality materials. The inclusion of precious metals like gold or silver for fuming, shaped or chunks of opals for encasing, or rare millies, add visual appeal to a heady glass piece, but also drive up the price.
Artists spend considerably more time on their heady glass work, which also affects the price tag at the end, but ensures that you are getting a unique and hand-crafted piece of art that often retains value or even in some cases gains in value over time.
Want to see some? Better yet, want to buy some at amazing prices? You're in luck, you've found The Dab Lab! Some heady pipes are intricately sculpted like our lineup from Bard Glass and Jordy Minnick. Others are cold-worked with deep sandblasting or carving like the beauties from Liberty Glass, or the eye-catchers from Pa Jay. And those are just a small selection… of just our dry pipes!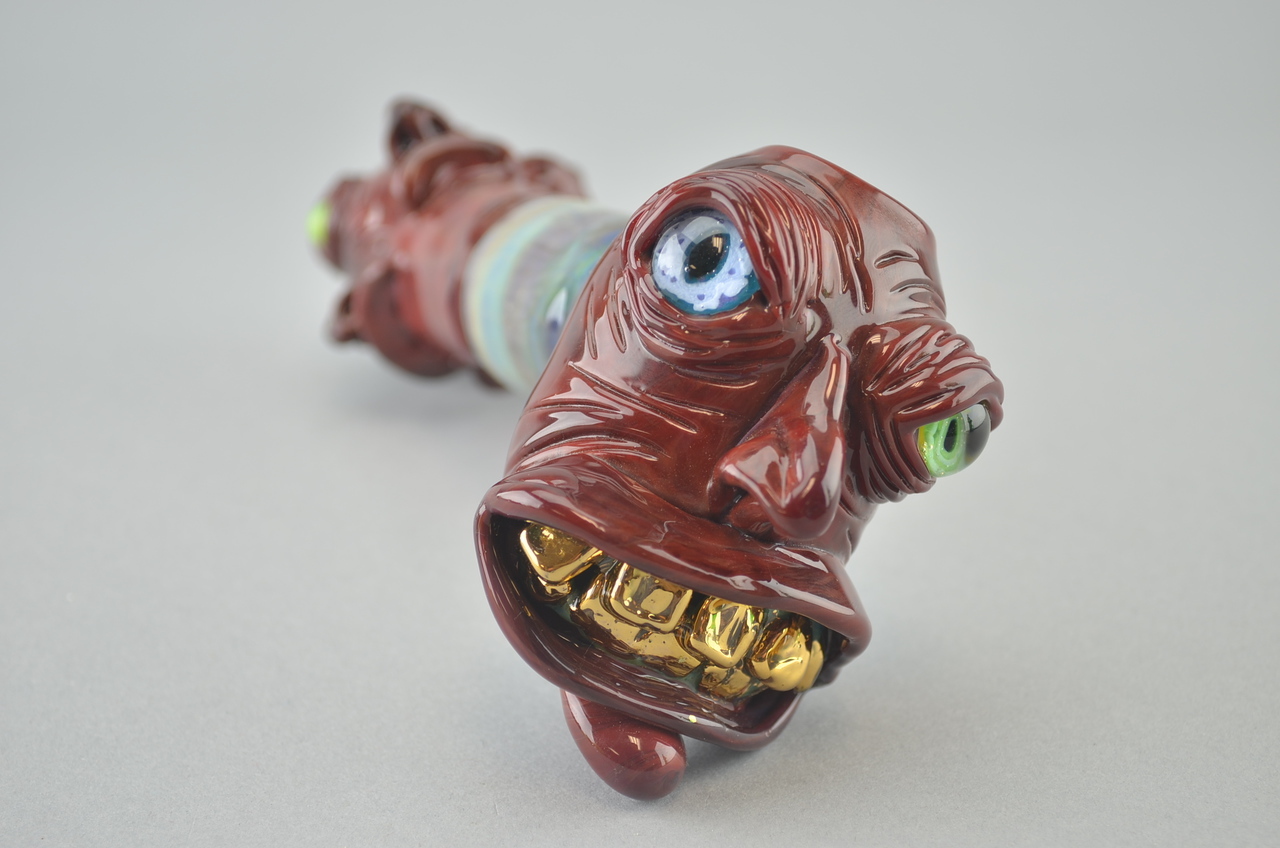 As soon as you start browsing our easy-to-use web store, your jaw will drop from the incredible variety of heady glass pipes, bongs, dab rigs, dabbers, carb caps, pendants, and so, so much more. We've got price points and options to help everybody put a little more color into their glass collection. Having a hard time deciding? Shoot us a message with your budget and ideal features and we will pair you up with a perfect piece of heady glass!