Posted by Jack Daniel (Edited by Jay Dreadhead) on 11th Oct 2017
There are many benefits to vaporizing your herbs, rather than the traditional way of just smoking them by lighting them on fire. First and foremost is the fact that when using an effective herbal vaporizer, you are no longer burning or combusting the herbs, but rather vaporizing them to produce a cool easy to manage cloud of vapor instead of a rush of hot smoke.
Herbal vape options and quality have come a long way in the past 4 or 5 years, and here at The Dab Lab we have made sure to always keep the very best in stock for you. Whether you are already on that vape game and are just looking to upgrade, or if you are new to it and looking for a different way to enjoy your herbs, this Herbal Vaporizer Buyer's Guide will help to answer any questions that you might have when shopping for a new vaporizer in our store. Be sure to click on each product in our store for in depth details about each one.
Handheld or Desktop?
We carry the finest in both pocket-sized handheld herbal vaporizers, as well as proven high quality desktop versions. The real question is, do you plan to use your herbal vaporizer more on the go, or more as a sit down at home and sesh type of tool? You can almost think of it like a spoon pipe vs. a large bong.
Desktop Herbal Vaporizers
The larger, desktop models like our options from Volcano, Arizer, and Vapir function a bit better than their simplified handheld counterparts, but are meant for home or stationary use.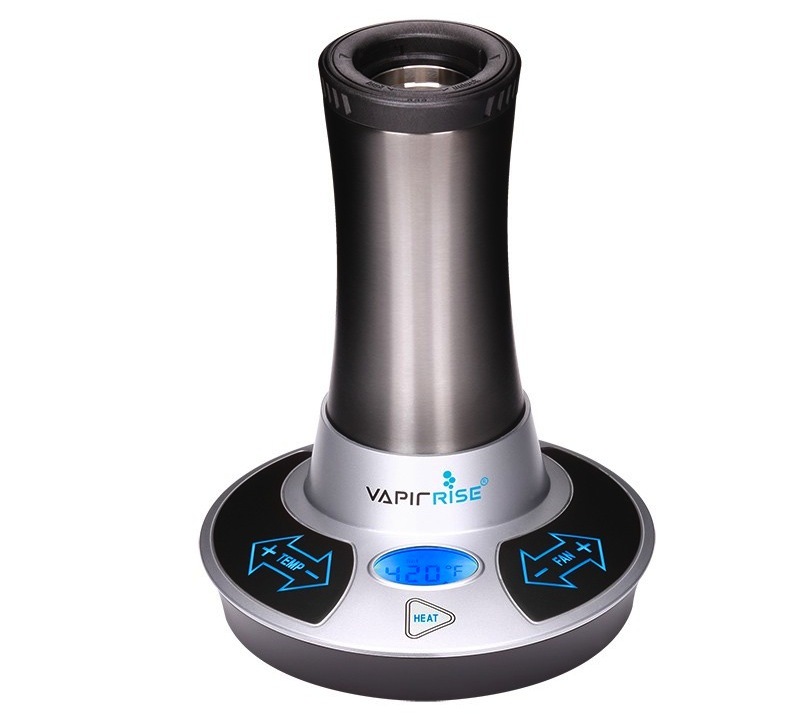 Yes, the Volcano brand is a bit pricier than the Arizer and Vapir, but as with all things you get what you pay for. There is one major distinct difference between the two brands though. The Volcano units utilize a plastic balloon/bag that collects the vapors as they emit from the unit itself. With the bag full of tasty vapors, you remove it from the vaporizer unit, place your mouth over the opening, and inhale deeply for a great hit. This can be a bit weird for 1 st time vapers to see but it is an effective delivery method. The Arizer Extreme Q and Vapir Rise units have a more traditional whip/mouthpiece that connects to the vaporizer unit and delivers plumes of vapor directly to your mouth as it emits from the unit OR you can use a balloon/bag system as well.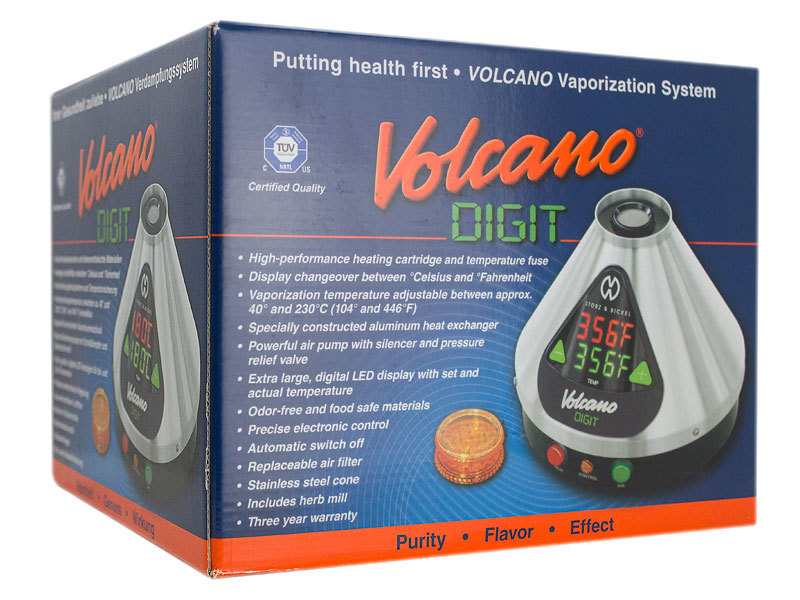 Another highly recommended unit is the award winning VapeXhale Cloud Evo Herbal Vaporizer. Though it is marketed as a "desktop" vape, it is really quite easy to travel with but definitely not pocket sized. It does still need to be plugged into a wall outlet, but with its detachable glass mouthpiece and slender profile it is a perfect blend of great function and portability. If you plan to mostly use your new herbal vaporizer at home or at a buddy's place, definitely consider spending a few extra bucks on one of these units.
Handheld Herbal Vaporizers
Handheld herbal vaporizers are more portable, more affordable, very discreet, and simple to use. Their main downside is that they usually have limited sized chambers to pack your herbs resulting in only only a few good puffs before you must reload. Ranging in price from around $60 - $330, you will have many options for a new handheld herbal vaporizer here at The Dab Lab from trusted brands like Atmos, Pax, Firefly, Wulf Vapes, Magic Flight and more. But there are certain tradeoffs that you will need to consider.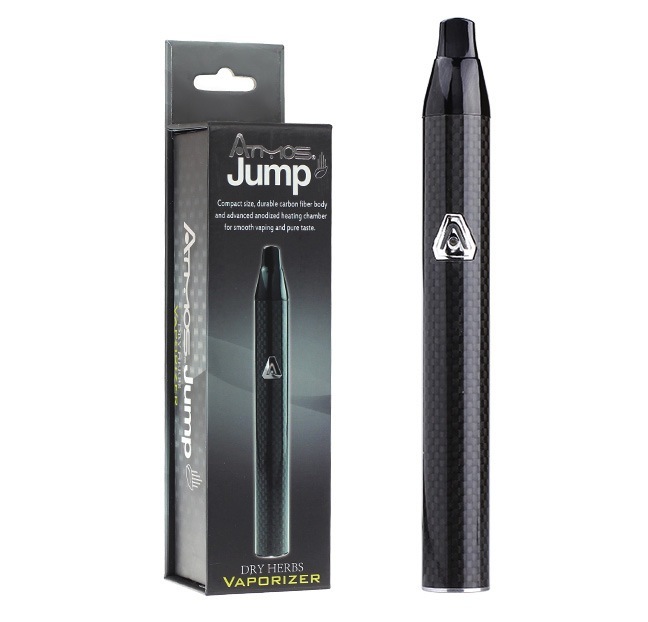 If you are looking to spend as little as possible, we have some affordable entry level herbal vapes that will save you a bit of money but the tradeoff is that you will not have a full spectrum of digital temperature controls, instead relying on preset temperature levels. The Wulf Vape Classic, Pulsar APX, and Atmos Jump Vaporizer are examples of the type of handheld portable herbal vaporizer that might not have all of the bells and whistles of a more expensive unit, but simply put, THEY WORK GREAT! The Atmos Jump is the least bulky and most discreet herbal vaporizer we carry.
The mid-range handheld units like the Exxus, Sutra, AirVape XS, Davinci Accent and others offer a more intuitive user interface and more options for customizing your vaping experience, but the tradeoff is that they are a bit more bulky and not as discreet. Although, the AirVape XS does have a thin smart phone shaped design (pictured below).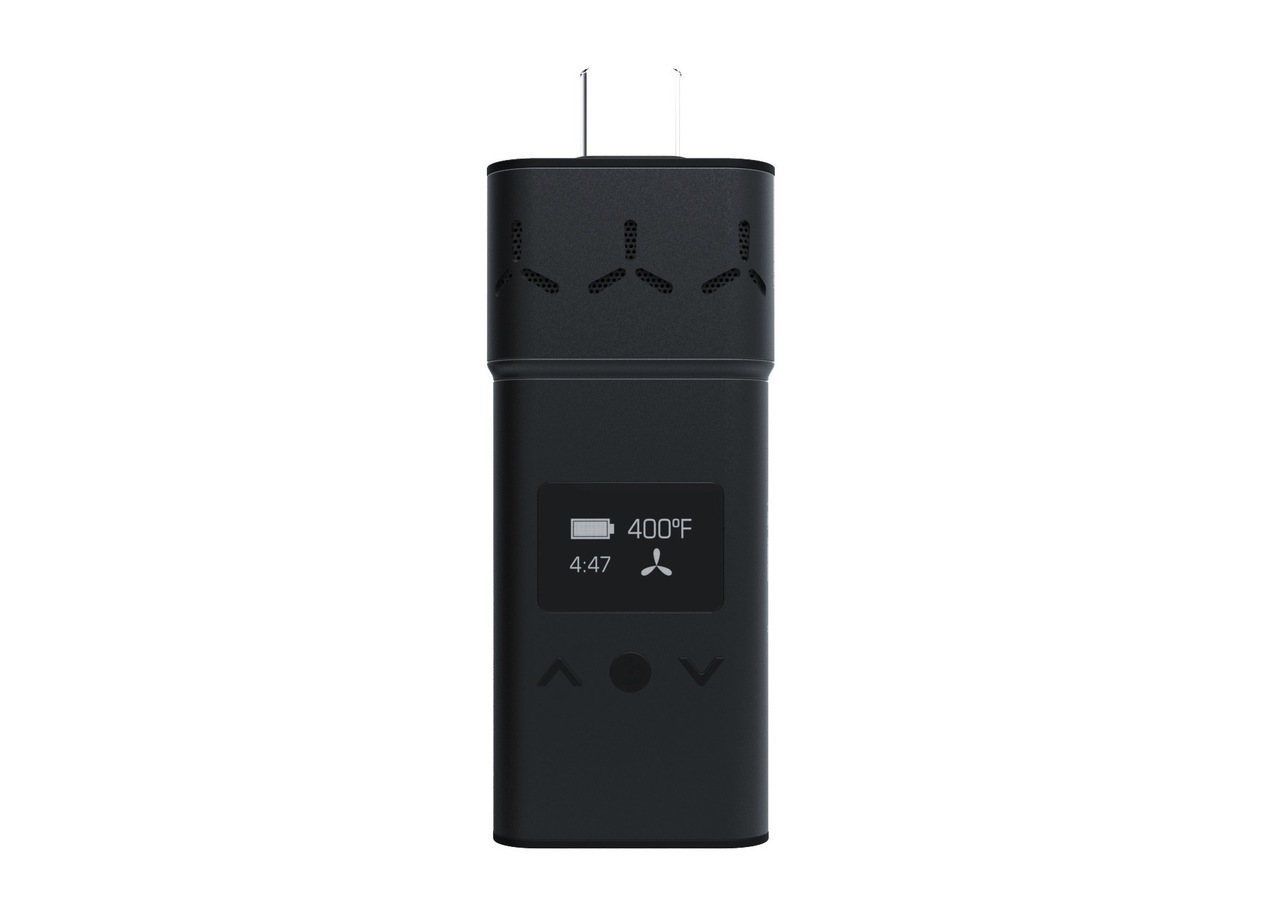 Our top shelf herbal vaporizers include the FireFly 2, Pax 2 & 3, and the Crafty Vaporizer by Storz & Bickel, the creators of the Volcano Vaporizer. These are the most trusted vaporizer brands on the market. Although the FireFly and Pax units do not let you dial in the exact temperature (instead they feature multiple preset temperatures), they are still considered to be among the very best herbal vaporizers. The Crafty does allow precise temperature control that you can adjust with your smart phone!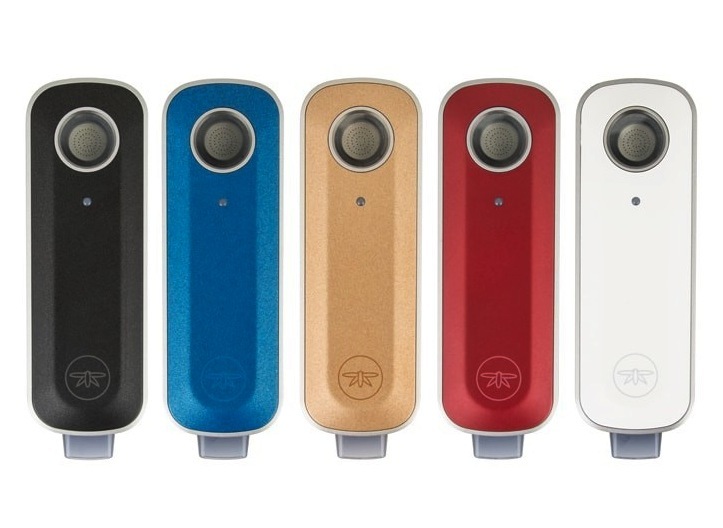 When choosing which handheld herbal vaporizer is right for you, two main considerations should be whether you are trying to stay under $100 or are willing to spend more, and if you are willing to sacrifice some discretion and sneakiness for better function.
When considering a new herbal vaporizer, there are a lot of questions that you need to answer and hopefully this guide helped you do that. One thing that is never in question is that your buds at The Dab Lab will always keep the finest and most highly functional herbal vaporizer options available for you at the best prices.
Oh, and don't forget to grab a new grinder too for optimal vaping!