Posted by Jack Daniels (Edited by Jay Dreadhead) on 2nd Aug 2018
The way that we dab concentrates, and the tools that we use to do it, have changed quite a bit just in the past few years. Domes and swings are rarely seen at a sesh anymore, and even once-popular domeless dab nails crafted from Grade 2 titanium and high quality ceramic have been bumped by the new must-have item – the quartz banger.
The dish of a quartz banger is heated with a torch, allowed to cool down slightly for a pre-determined amount of time, and then globbed with a dab of your favorite oil, wax, rosin, or hash to deliver top notch terps to your taste buds every time.
Quartz is preferred mostly due to how well it translates flavor, but it is also revered for its heat retention, its ability to be heated and re-heated without cracking or shattering, and for how easy it is to clean.
With such high demand has come a fresh new supply of different styles of quartz bangers from a variety of artists, each with their own benefits and occasional drawbacks.
Of course, The Dab Lab always brings the heat when it comes to providing proper quartz nails and accessories, so we figured we'd bust out this useful guide to help you decide which style is best for you.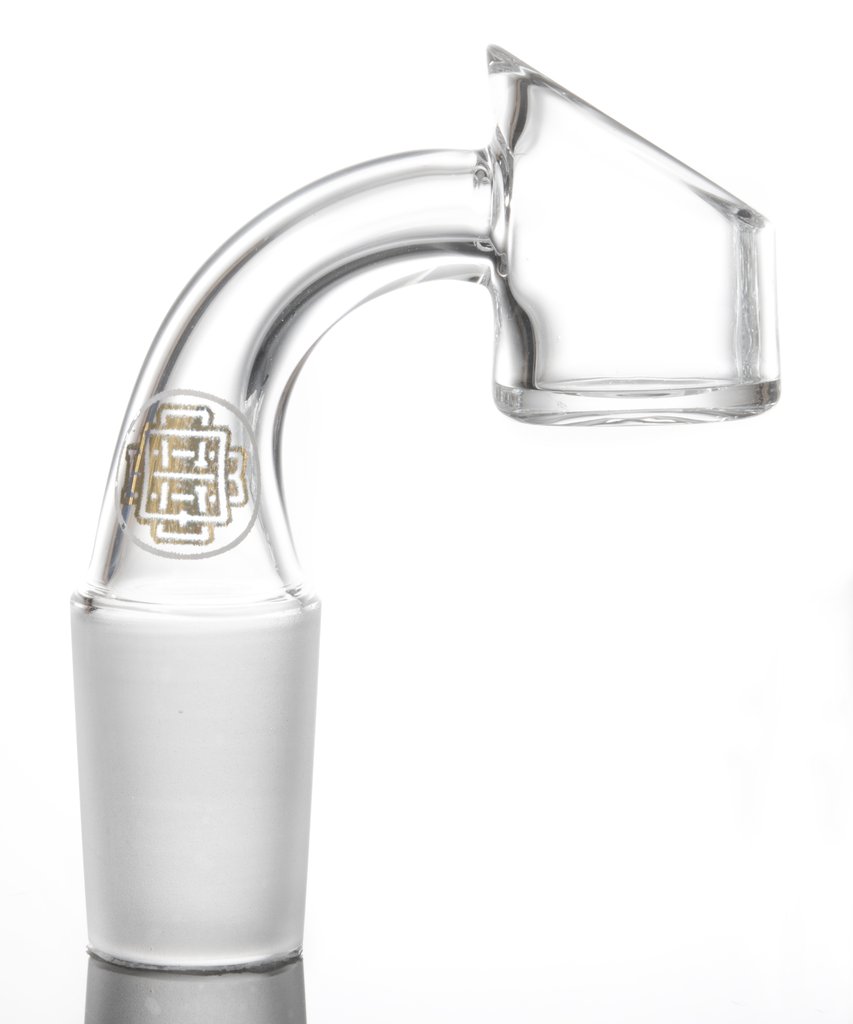 ANGLED TOP QUARTZ BANGER
The Angled Top Quartz Banger was popularized by Quave and their iconic QCB (Quave Club Banger) that is credited with helping to kick off the quartz era in dabbing. There is no doubt that the angled top is aesthetically pleasing, but in most scenarios, the flat top is more functional.
PROS: Easy to clean. Smaller volume leads to easier heat retention. Visually appealing. Great for small to medium sized dabs.
CONS: Not fully compatible with all Carb Cap styles, such as Bubble Caps. Directional flow Carb Caps could chase vaping oil up to the neck/joint due to the angle they are pointing.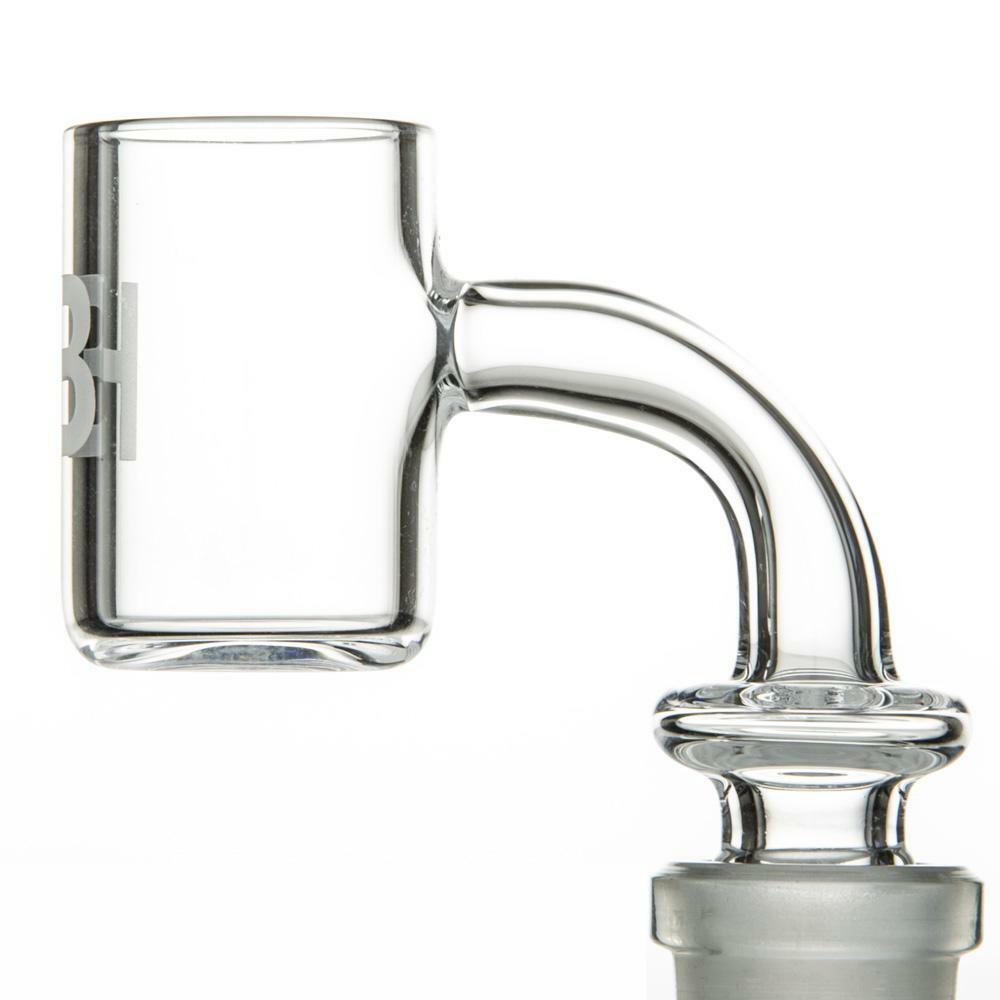 FLAT TOP QUARTZ BANGER
The Flat Top Quartz Banger is probably the most popular profile seen in quartz nails today. There are many different variations, which we will cover below. But for most dabbers, the flat top is the preferred style for form and function due to the higher quartz wall across from the neck/joint.
PROS: Compatible with the widest range of Carb Cap styles. Great for virtually any sized dab.
CONS: No inherent flaws in this style
ROUND BOTTOM QUARTZ NAILS
C'mon, who doesn't like a round bottom, right? The always innovative Joel Halen has popularized this style and has once again changed the quartz game by cutting the corners, literally! The deep dish design is ideal for those who like to load up large dabs and the sheer flat top provides a strong seal with almost any style of Carb Cap.
PROS: No corners means your oil moves freely and vaporizes more efficiently. Easy to clean. Deep dish prevents oil from escaping down the neck/joint on larger dabs. Amazing flavor.
CONS: Not the most efficient heating when using a standard heater coil attached to an e-nail. Will not accept typical quartz dish inserts.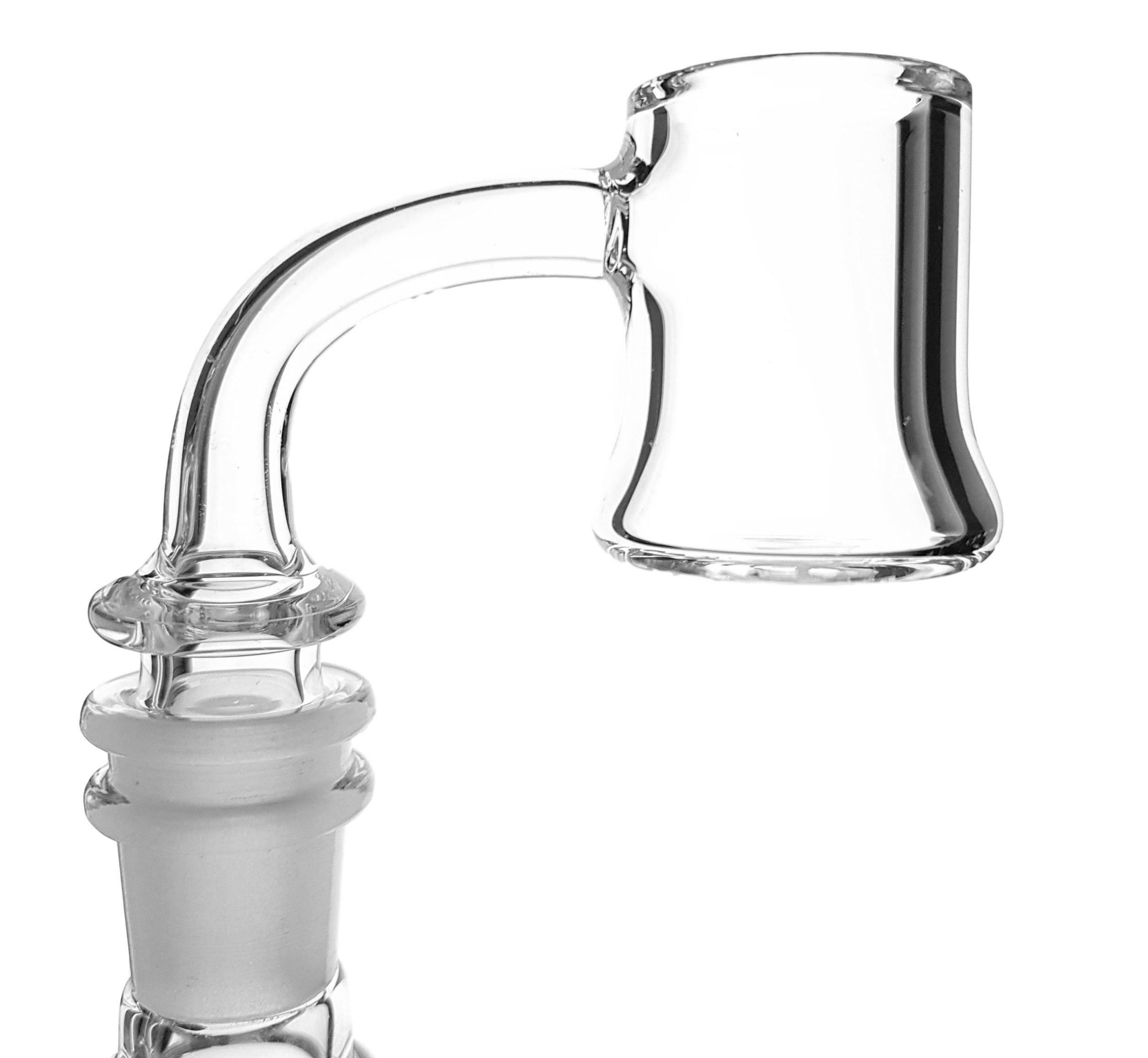 EVAN SHORE STYLE QUARTZ BANGERS
Evan Shore is a former glass artist with Quave so he definitely knows how to properly craft a killer quartz banger. His signature bell-shaped flare at the bottom of his dishes is not only a pleasure to look at, but provides extra efficiency as well, and has been adapted by other prominent quartz artists.
PROS: Flared base of dish helps contain swirling oil. Properly placed air flow neck/joint hole prevents splashing oil from entering. Available in flat top or angled top, in a variety of dish diameters.
CONS: 2mm base could be thicker for more heat retention, but it does heat up quickly! Neck/joint not as thick as a Mayoral Quartz Banger, for example.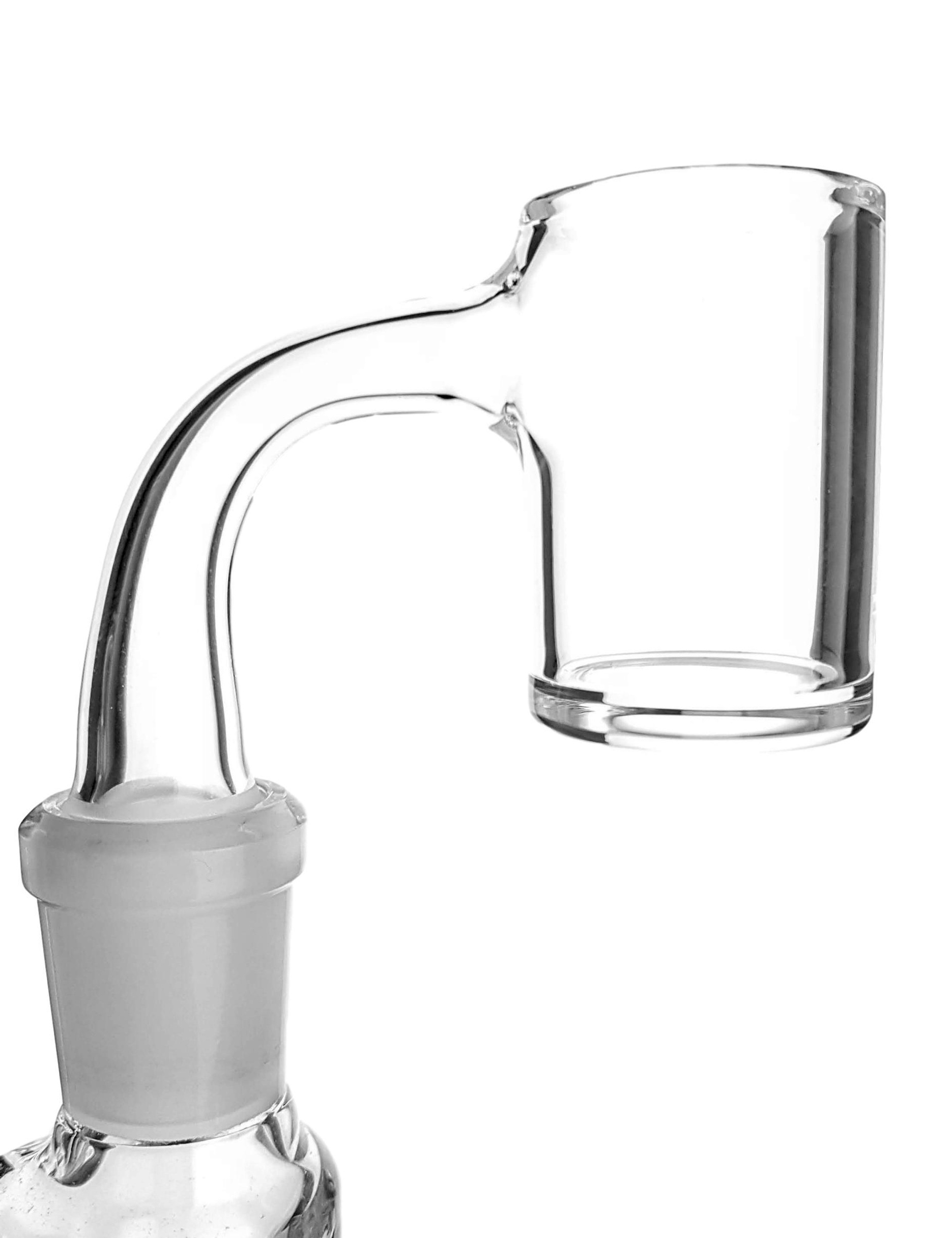 THICK BOTTOM QUARTZ BANGERS
A common complaint from those just starting to use a new quartz banger is how hard it is to get the dish of the nail to the right temperature. Of course, that temp is different for everyone depending on their tastes. Many people prefer lower temperature dabs, but by letting your dish cool down so low, you run the risk of not having enough heat to properly vaporize your oils. A Thick Bottom Quartz Banger is a great solution. With a double layer thickness of quartz in the bottom of the dish, you can hit and sit at your target temperature longer.
PROS: Superior heat retention. Ideal for low temp dabs.
CONS: Will take longer to initially heat up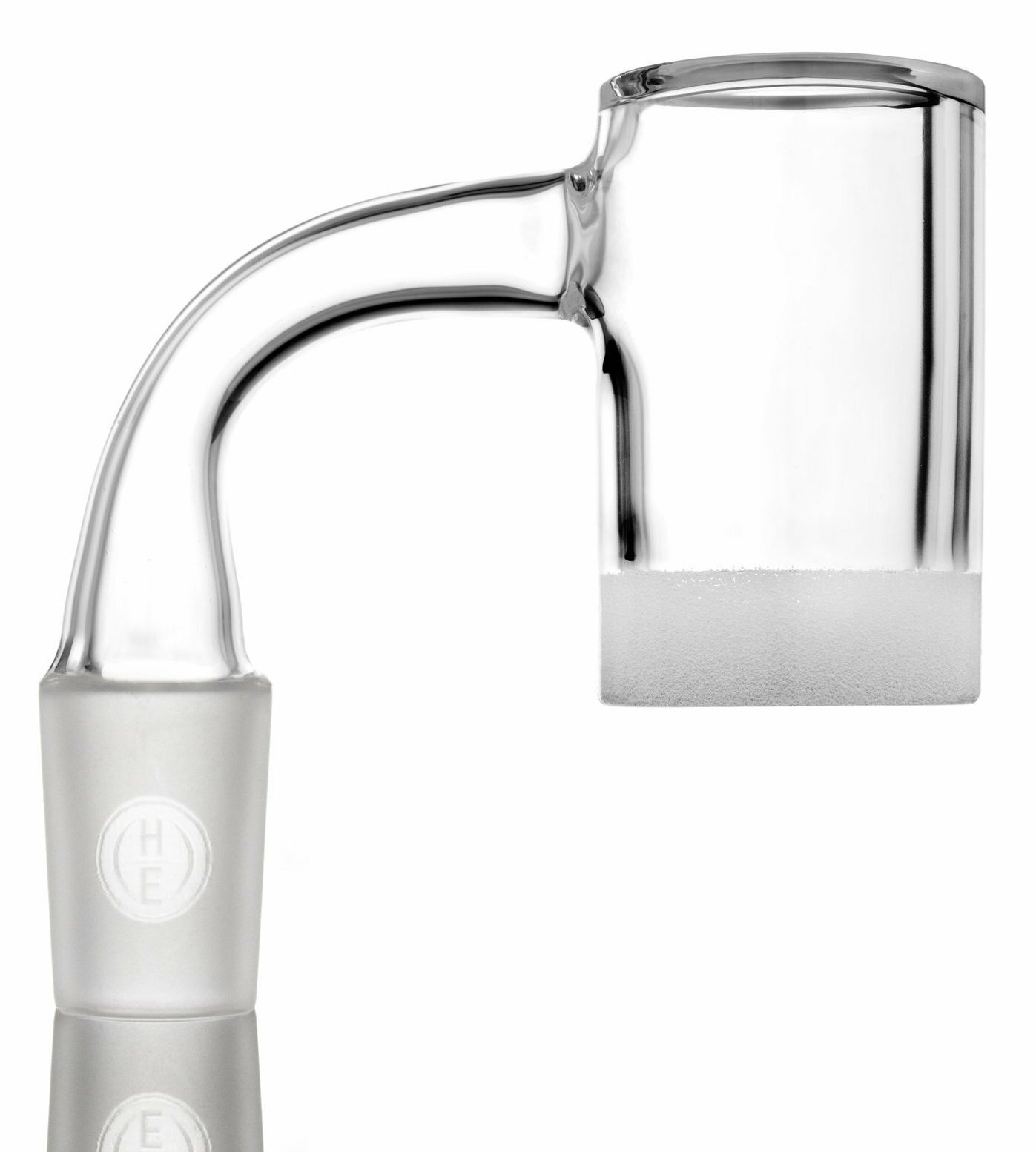 OPAQUE BOTTOM QUARTZ BANGERS
The newest hype to hit the quartz banger game is the Opaque Bottom Quartz Banger. As the name suggests, the bottom of the dish is crafted from machined opaque quartz, giving it a foggy or even sandblasted look in the dish. The opaque nature of the design improves thermal conductivity.
PROS: Heats up faster & stays hotter longer than standard "clear" quartz of the same dimensions. Leaves less "puddle" residue
CONS: No inherent flaws in this design
HYBRID BOTTOM QUARTZ BANGER
This banger is a hybrid of the flat bottom and round bottom quartz banger. It has an ultra thick flat bottom on the outside, but rounded on the inside.
PROS: Has the sleek look of the classic flat bottom banger, but functions like a round bottom. The ultra thick base holds a ton of heat for extra large dabs.
CONS: May be too heavy for smaller rigs and it takes a long time to heat up properly due to the extra thick bottom.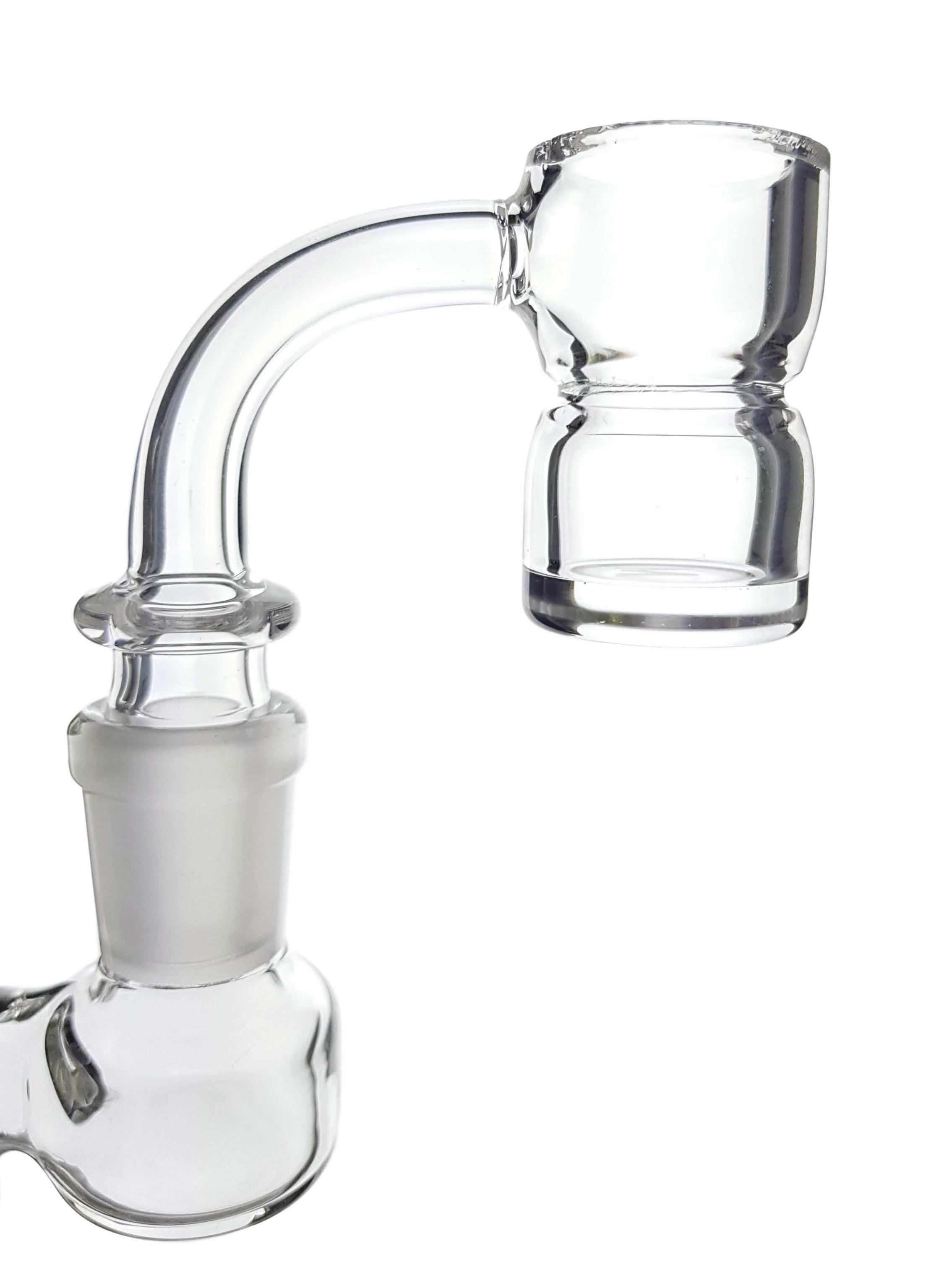 SPLASH GUARD QUARTZ BANGER
This banger was designed for people who like to take extra large dabs. It features a taper in the middle of the head to prevent oil from creeping up the nail head and into the neck. Make sure you don't waste dabs with a splash guard banger!
PROS: Helps prevent your dabs from being sucked up and wasted in the neck of your banger.
CONS: The taper in the middle makes it a bit difficult to clean. Spinner carb caps aren't quite as effective either.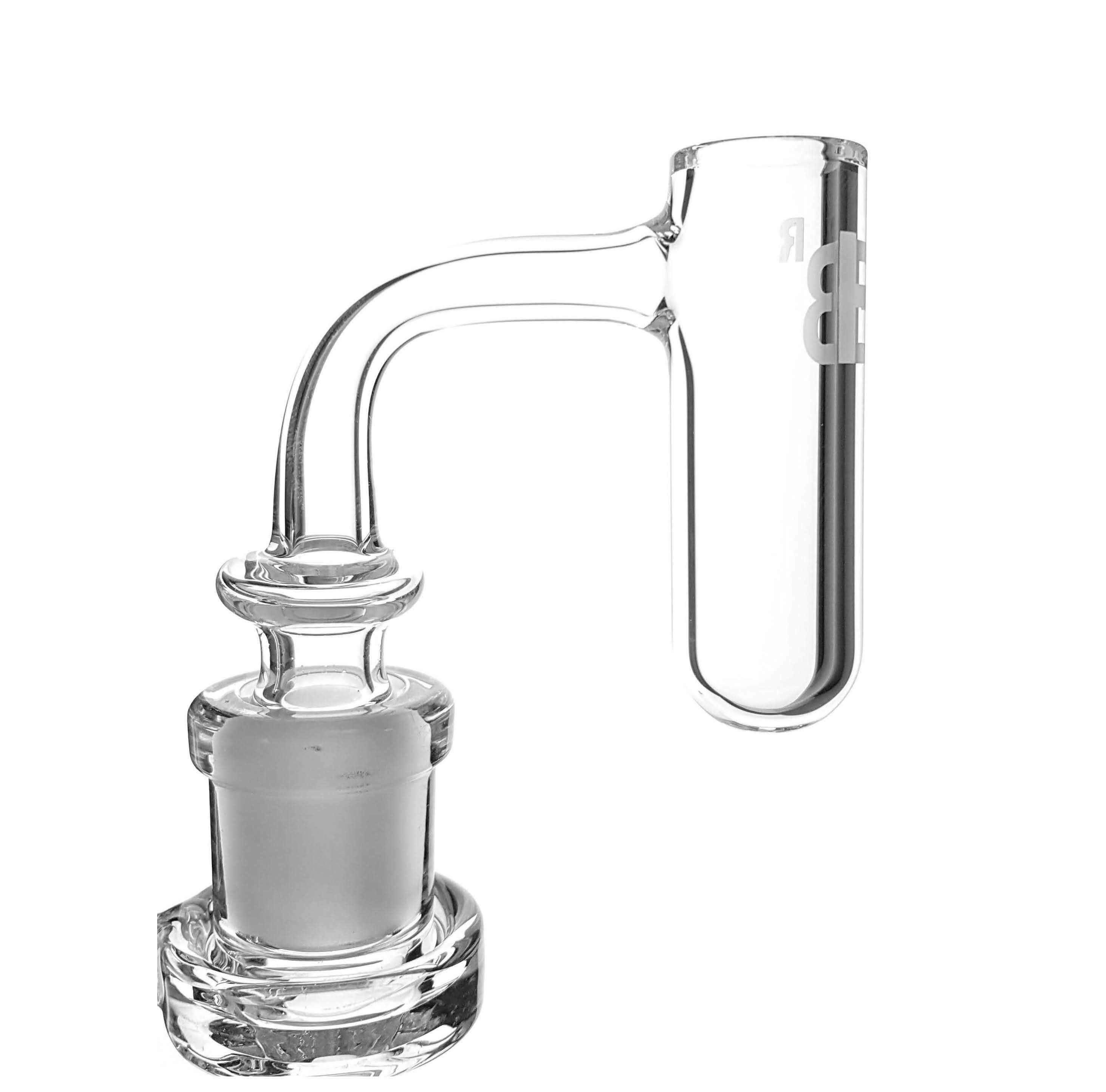 COLD START / LONG BOTTOM QUARTZ BANGER
This banger features an extra long head with a round bottom. It's intended to be used with the "Cold Start" dabbing method where you load the concentrates into the nail first and then carefully heat it from the bottom. It's very long to prevent the oil from creeping up the nail head and into the neck.
PROS: Can be used as a standard banger or with the "Cold Start" method. If using the cold start method, it's much quicker as you do not need to wait for a cool down like the traditional dabbing method. Check out our "How to Cold Start" blog to learn more.
CONS: Requires a carb cap with an extra long spout. The narrow head isn't compatible with most aftermarket carb caps.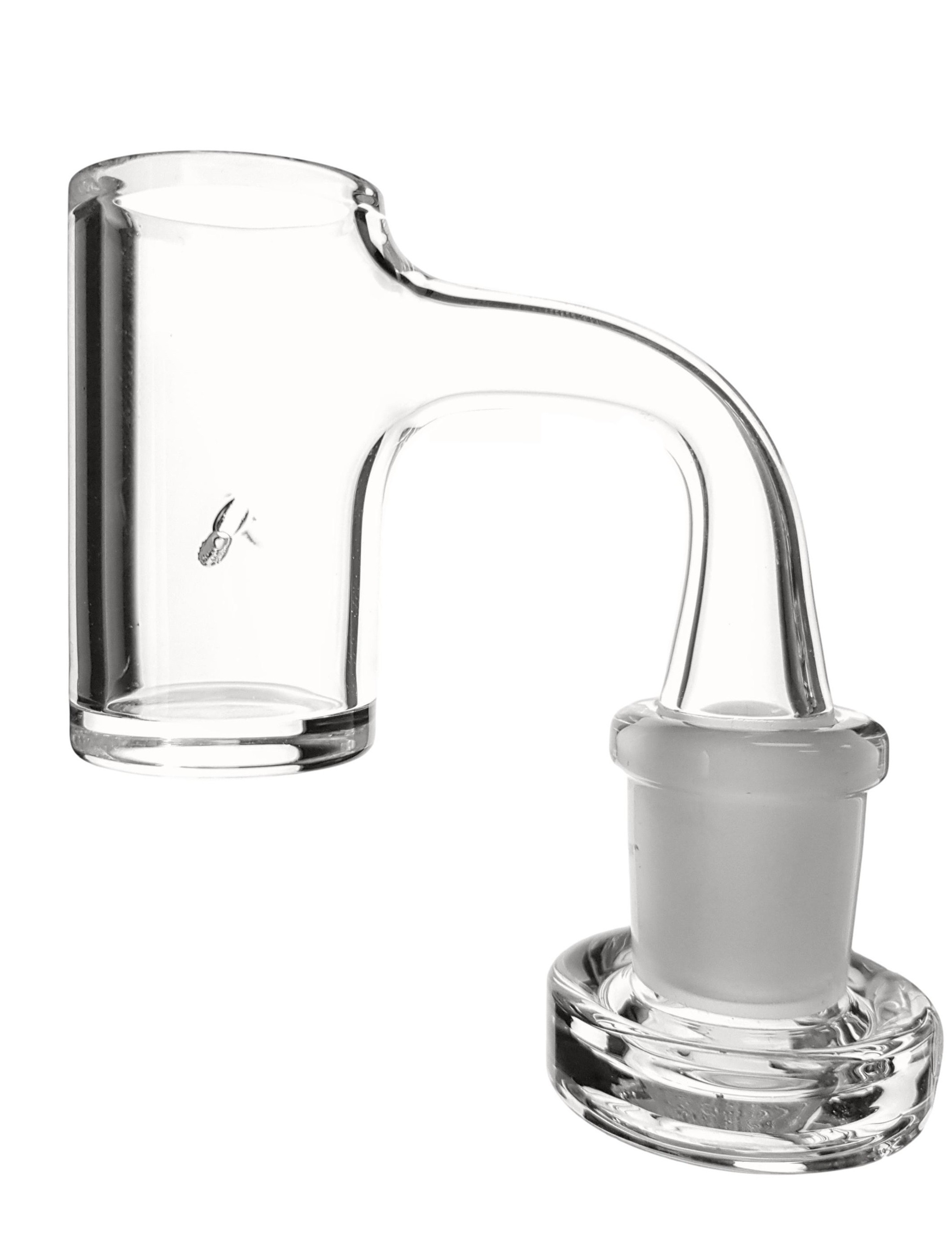 AUTO SPINNER QUARTZ BANGER
Spinner carb caps have been one of the hottest dabbing trends of the past couple years, but it can be hard the find one the works effortlessly with your banger as the specs can vary from banger to banger and cap to cap. The Auto Spinner banger makes things a whole lot more simple. It features to angles holes on the side of the head. All you need is a marble to seal to top and watch your terp pearls ZING around!
PROS: Doesn't require a fancy cap to spin terp pearls. The spinning action does an amazing job of spreading the oil across the surface of the banger which makes it extremely efficient for vaporization at low temps.
CONS: It's a bit restricted of a pull, which may not be ideal for some dab rigs.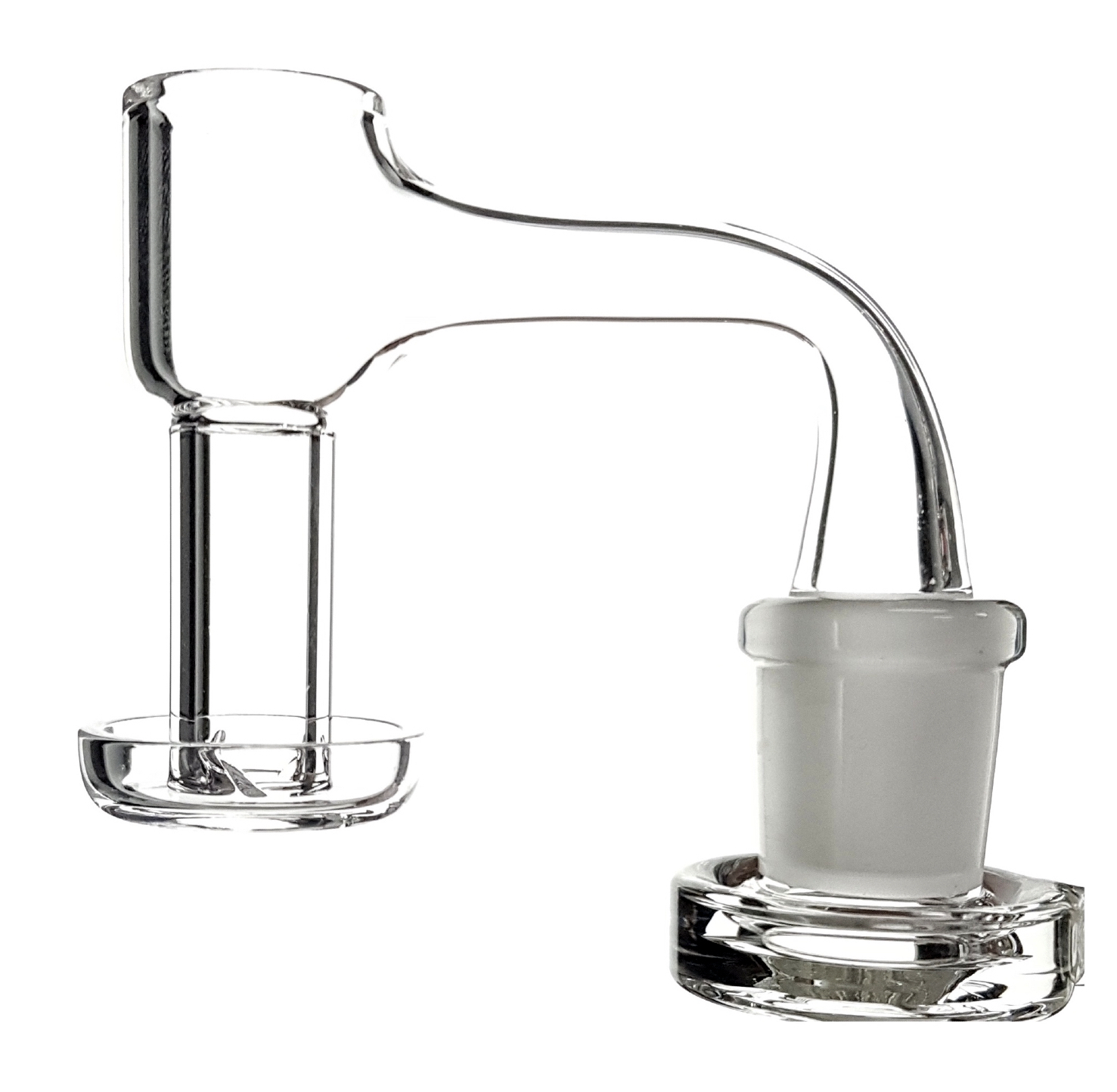 TERP SLURPER QUARTZ BANGER
This style of banger was invented by Toro Glass. It features a spout at the bottom of the banger head with 4 angled slits and a dish weld to the bottom. For best function, this nail is pair with a insert set that features a marble tops, a marble "valve" that sits at the top of the spout, and a "pill" that sits inside the spout. When in use the pill zings up and down the spout hitting max surface area offering amazing vaporization at low temps. This has was easily the most popular quartz banger design of 2020.
PROS: Huge dabs at low temps! With the proper insert set, there is no better draw feel as the pill quite literally zings about inside the spout. It just feels right!
CONS: It takes some practice, if you pull too hard oil can leak into the neck. It's also the hardest design to clean especially with use of an insert set as there are many parts.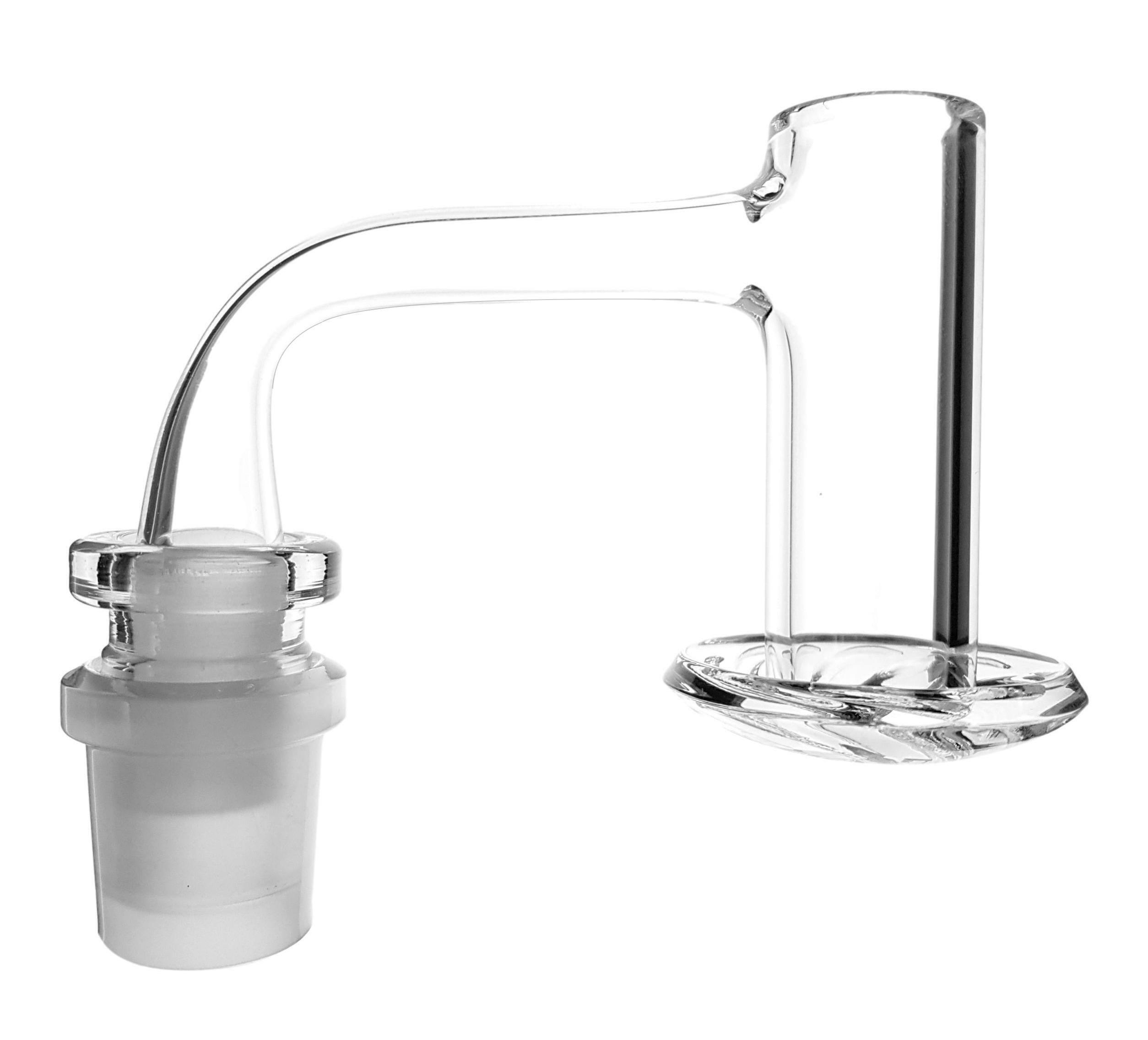 BLENDER QUARTZ BANGER
The newest design on the block and a front runner for most popular quartz banger design of 2021. It's similar to the terp slurper banger as it features a dish with "slits" where the dish meets the bottom of the banger head. It has a larger dish than a terp slurper and doesn't have a taper (the spout and head are the same diameter).
PROS: Can be used with many types of inserts and terp pearls. Doesn't require a "valve". Very efficient vaporization at low temps. Effortless spinning action much like the Auto Spinner Quartz Banger. Much easier to clean than a Terp Slurper Banger.
CONS: The large dish can take awhile to heat up. Harder to clean than a traditional flat bottom banger.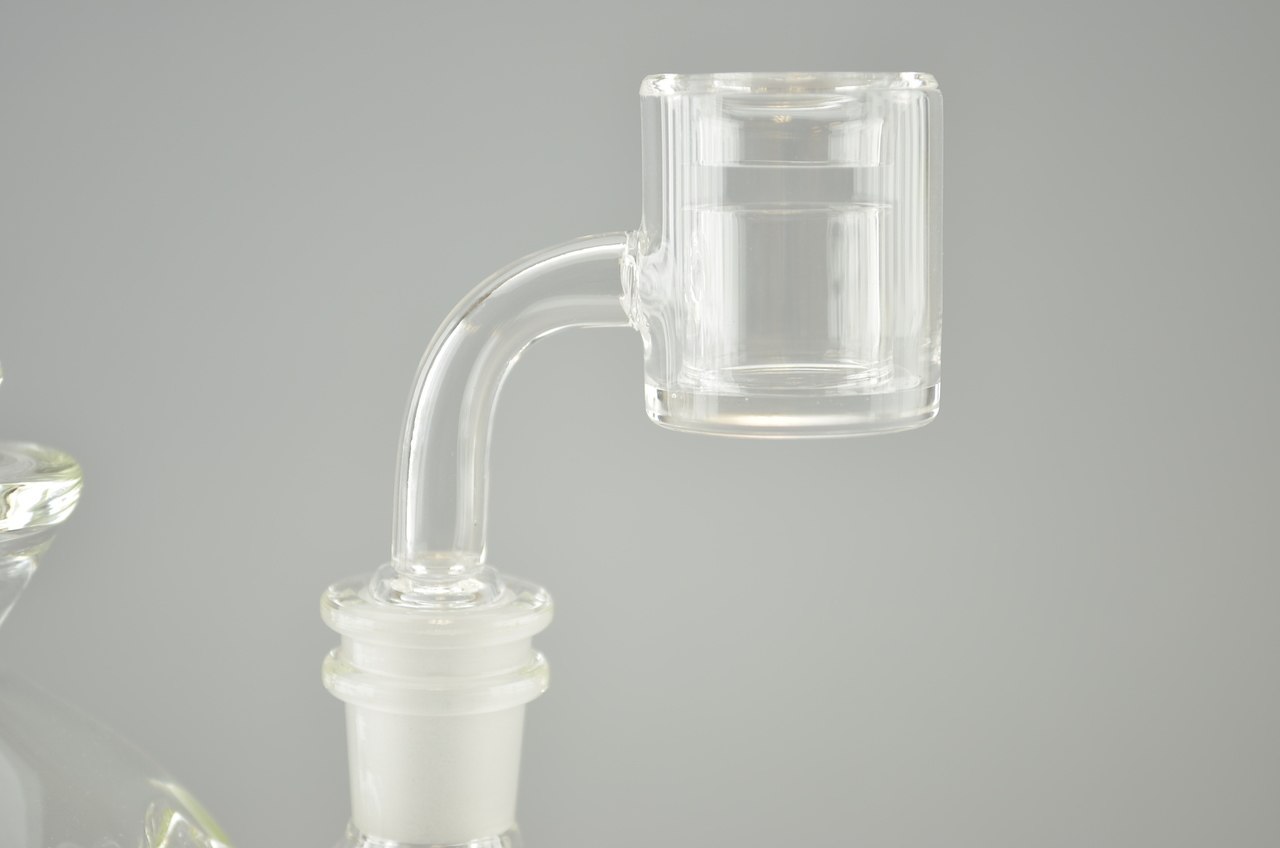 THERMAL P QUARTZ BANGERS
Originally introduced by Pukin Beagle, the Termal P Quartz Banger has become an immensely popular design due to its vaporizing efficiency, cleanliness, and awesome heat retention. The dual-wall design offers a lot of benefits to those seeking the tastiest terps.
PROS: No more oil spills! The dual wall design keeps the oil in the dish, not in the neck/joint.
CONS: Some Thermal P styles are slightly more difficult to keep sparkling clean compared to a simpler quartz banger design.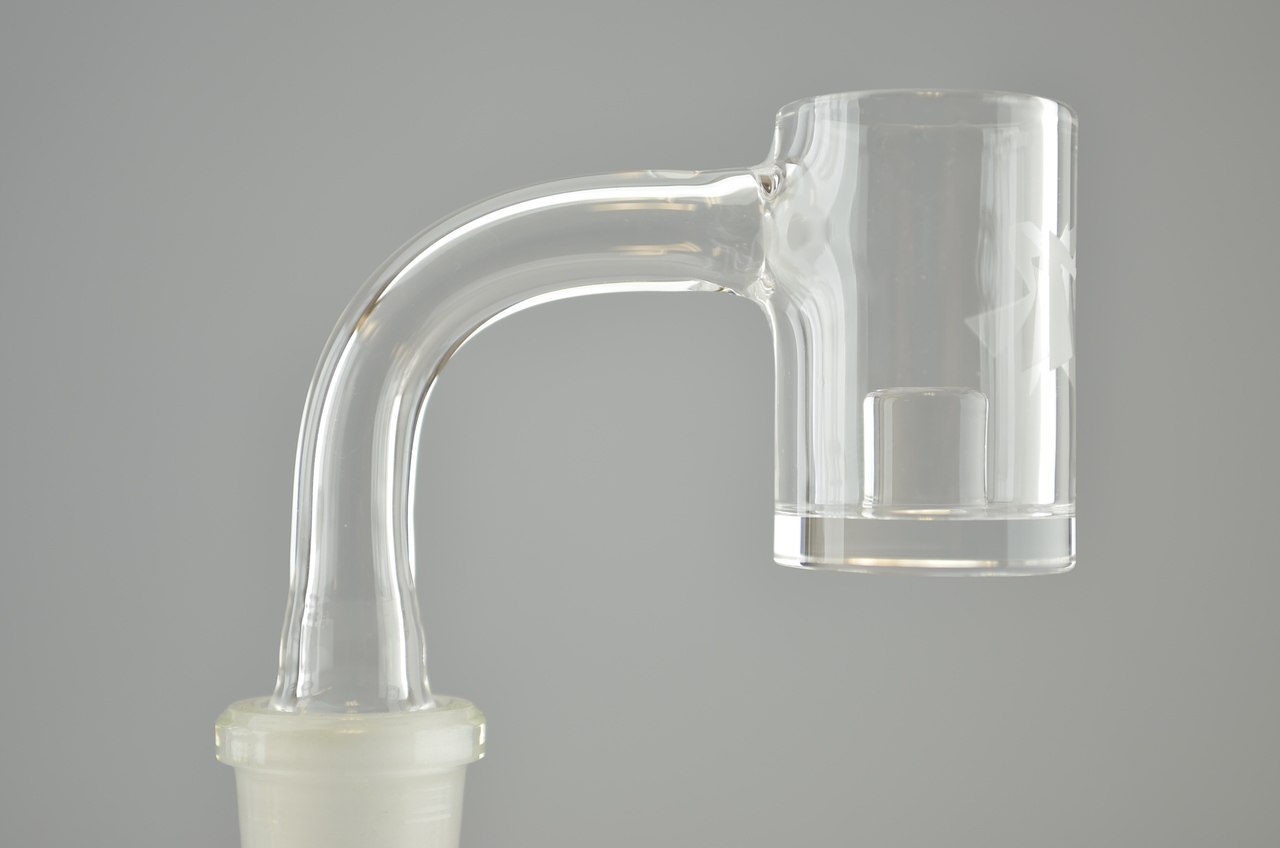 THERMAL CORE QUARTZ BANGERS
Taking everything that works so well with the Thermal P design, the Thermal Core Quartz Banger adds another element to the mix with the core itself, an additional "puck" of quartz at the bottom of the dish that provides superior heat retention.
PROS: MAX heat retention allows for multiple dabs per heat up or for the ultimate low-temp dabs as the Core begins to slowly cool. Flat top is compatible with the widest variety of directional flow Carb Caps.
CONS: The Core in the base of the dish is an obstacle when using Glob Mops or Q-Tips to keep your quartz clean.
=====================
So there you have it!
When you are on a quest for the most strength, aroma, flavor, and effects from your dabs, a new quartz banger from www.TheDabLab.com is the key! We have options in all of the styles and designs outlined above, with prices to fit any budget. Of course, if you have any questions when trying to decide which quartz banger is best for you, just hit us up!