Posted by Nancy (Edited by Jay Dreadhead) on 25th Jul 2019
Cannabidiol (CBD) is the primary ingredient in CBD oil and other related products. Due to its medicinal properties, interest in CBD has been growing by the day. One of the reasons for the popularity of CBD is its non-psychoactive nature. However, there are certain claims about it that are not entirely true. The following are 7 myths about CBD you probably still believe:
1. CBD Is Legal In All American States
While several companies selling CBD products claim that it's legal in all 50 American states, nothing can be far from the truth. Of course, you can buy CBD in a total of 47 states. However, the laws across these states are hardly uniform. In some of the states, there are restrictions concerning the kind of medical conditions for which you can use CBD as a treatment. So be careful to check out the legality of CBD in your state before you fall prey to devious online sellers.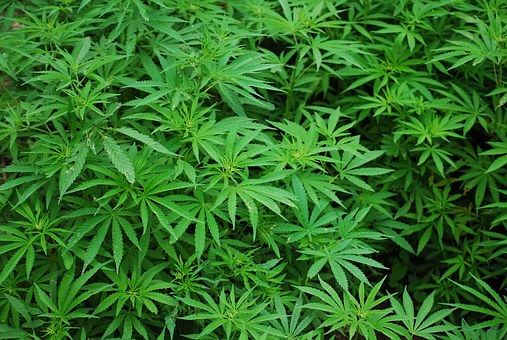 2. CBD Can Give You a High
Just like tetrahydrocannabinol (THC), CBD is one of the cannabinoids found in the cannabis plant. However, it doesn't exhibit any of the psychoactive properties of THC. After all, CBD acts in a way that's completely different from that of THC. The main reason THC is considered to have psychoactive properties is that it has a direct effect on the CB1 brain receptors. That's how one gets a high'. When CBD interacts with the CB1 receptor, it doesn't have psychoactive effects and instead blocks THC from affecting the receptors. In the process, it inhibits the negative effects of THC such as memory loss and anxiety.
3. CBD Works Independent of Other Cannabinoids
The market today is awash with products made exclusively from CBD, due to its many medicinal properties. That's owing to the belief that CBD is more potent when used independently of the other cannabinoids. Nothing could be far from the truth. According to the results of a 2015 study, administering full-spectrum CBD is more effective than merely using CBD isolates. Incidentally, increasing the dosage of full-spectrum CBD made it more effective compared to increased dosage of CBD isolates.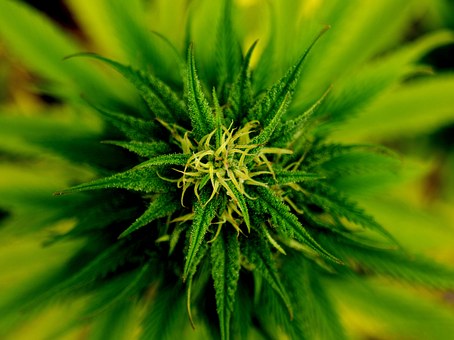 4. If It Doesn't Work For You, Then It Is a Hoax
The fact that you tried CBD and it did not work for you does not mean it is a hoax. Over the years, numerous scientific studies have been done on the subject with positive results. Even so, thousands of people have reported positive results after using CBD-based products. So you cannot say it is a hoax.
For instance, CBD has been found to be beneficial when it comes to recovering after a workout. Yet, it may not work for everyone. For such individuals, it is possible that CBD didn't work for them because they took a negligible dosage or you bought a low-quality product. It is very important that you do research to find a reputable CBD brand with high quality products before purchasing and consuming CBD. The highest quality CBD comes from small farms in the US & Canada. Don't be fooled by Chinese imported CBD products with questionable regulations.
5. No Other Marijuana Component Is Good But CBD
Because of its non-psychoactive nature, there is a misconception that CBD is the only good weed component. As such, some think the THC is bad just because it can give you a high'. Of course, CBD provides a lot of health benefits. However, these benefits spring from weed as a whole and not just CBD. When CBD and THC are combined, some benefits such as pain relief are amplified. In other words, some THC is good for your health.
6. CBD Is Just CBD
Believing that anything labeled CBD is as effective is wrong. The fact that one type of CBD-based product was effective doesn't mean a different one will work the same way. To ensure high-quality CBD, care should be taken during the growing, extraction, and manufacturing stages. Short cuts could result in low-quality products that hardly meet the cut. If you are in the US or Cananda, you can get high quality CBD from licensed vendors. For example, you can buy weed online in Quebec. All these companies carry CBD in many forms like vape pens, candies, tinctures, pills, etc.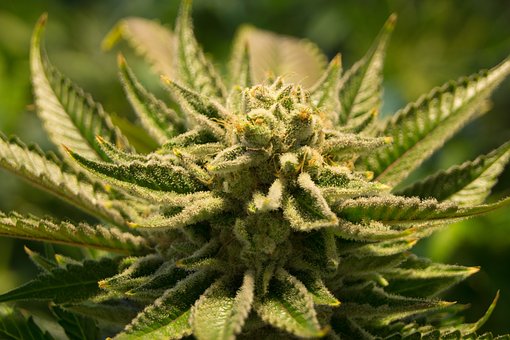 7. CBD Is a Universal Cure
Some profiteers have presented CBD as the all-in-all when it comes to curing diseases. Their aim is to make lots of money from innocent people duped into buying CBD-related products. No doubt CBD has a lot of medicinal properties including the regulation of several physiological processes. However, presenting it as a universal cure is incredible. Don't just buy anything from a vendor without, first, doing proper research.
Conclusion
The foregoing are some of the myths about CBD you might have believed for a long time. Now you know the truth. You can buy CBD from reputabe cannabis shops, but If you are saying to yourself, "but I love growing marijuana" and want to grow some cbd yourself, you can learn everything about cultivating CBD from a number of websites that serve a great knowledge base. Get yourself some CBD feminized marijuana seeds and start growing your very own CBD today!
Author Bio:
Nancy is a blogger who loves to write especially in the Cannabis vertical. She has written many informative blogs in other verticals too.